Agama Yoga 1st Level Course in Austria
Next dates to be confirmed.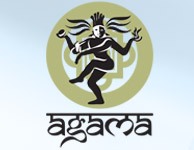 Agama 1st Level  Course presents authentic and traditional teachings of Hatha Yoga and includes elements and practices from Kriya Yoga,Tantra, Raja Yoga, Karma Yoga, Jnana Yoga, and Bhakti Yoga.
During each week we study specific asanas and detail the physiological, psychological and spiritual effects that each asana produces.  Asanas are held for 1-15 minutes creating an activation of the energy centres in the body, connecting with different levels of consciousness to effectively cultivate more balance and harmony in all levels of our being.
Each week is a course in itself so its ok to join us for less than 4 weeks.
As well as the daily yoga practices this week will include informative lectures on yoga practice, philosophy and yogic lifestyle including diet in Yoga, healing through natural methods, purification and cleansing techniques, Ayurveda, yin/yang balancing, relaxation, physiology and psychology in Yoga, mastery and transmutation of the sexual energy, Eastern philosophy, mental concentration and the use of music in Yoga, and meditation.
The nature of these teachings empower you to create a self practice that specifically address aspects of your personality that you would like to amplify or change and can also help you to tackle any problems of ill health. For example, if you feel you are lacking confidence and will power, or you need to improve your memory and concentration, or you suffer from any on-going health problems the teachings will give you the knowledge and understanding of which specific asanas and disciplines can facilitate the healing and personal development that you as a unique individual need.
Certificates
Agama Yoga 1st Level Certificate given to all students who successfully complete the full duration of the course.
Personal Interviews
Each student can request a personal interview with a teacher to discuss and develop their self practice in detail. This supports students to evaluate exactly what they want from their yoga practice and decide which particular asana and yogic techniques to focus on for specific healing & transformative effects.
Additional practices
As an addition to the yoga intensive course schedule optional Ashtanga Vinyasa classes will be given every morning 7-8am.
Agama certified teachers
Scarlett
Christina
Agama Yoga
Agama is a unique international yoga school offering authentic and integral spiritual teachings based on esoteric lineages of Indian and Tibetan Tantra Yoga. With schools and teachers all over the world Agamas headquarters are in thailand where monthly courses and bi-annual teacher trainings are offered.
The style of asana practiced at Agama is a unique style of tantra based hatha yoga exploring energy, chakras, different levels of consciousness etc. Visit the Agama Website for more details.
Schedule
**Check in Saturday, August 9th after 12.30pm. Check out Friday 10.00am August 15th Saturday
1630 – 18.00 – Opening ceremony & welcome meal
Sunday to Thursday
07.00 – 08.00: Optional ashtanga vinyasa classes
08.00 – 10.30: Detailed intro to a specific asana & Asana class or lecture*
11.00 – 12.00: Smoothie and Morning meal
16.00 – 19.00: Asana class and lecture*
19.30 – 20.00 Evening Meal
*Asana intro's and lectures approx. 15-60 mins
In the case of long lectures the above timings may differ.
Attendance and Pre-requisite
Open to all levels of yoga practitioners
These teachings are available to everyone. Our goal is each student to leave with the confidence and understanding to practice various yoga techniques and disciplines that are right for them as an individual.
Course Fee
1500 euros per month or 500 euros per week
Accommodation
Student accommodation is a 2 minute walk from the main yoga shala.
The Student house number has five twin share bedrooms and two single rooms (double bed). the house is equipped with all of ones needs and has a communal kitchen, dining area and library.
CLICK HERE FOR INFORMATION ON THE ACCOMMODATION & VENUE
Meals
Morning Meals includes a green smoothie, fruits, nuts & Porridge (or muesli), tea, crackers, bread,
Evening Meal will be based on yogic eating principles….vegetarian, organic, live or lightly cooked meals with high energy and nutritional content.
Karma yoga
In Austria we invite trainees to embrace the spirit of Karma Yoga and give a little bit of their time and energy by signing up to do light jobs that will help to keep the yoga space comfortable for everyone and the venue running smoothly. Jobs include preparing meals, gardening, recycling, chopping wood, sweeping the shala floors and other light work. Karma Yoga involves a commitment of 6-10 hours per week.
Venue
Bad Mitterndorf is the mountain location for the Tribe Summer venue. The venue includes a large semi-converted barn with spacious yoga shala, reading area, communal kitchen with large dining area and 2 nearby student houses for accommodation
Nestled amongst lush greenery and surrounded by meadows and forest the training venue is within the private grounds of Ferdinand Böhme, well known Austrian artist ……some of his elegant and inspiring marble statues are on exhibit in the venue gardens.
Location
90 mins by road from Salzburg or Linz, Bad Mitterndorf is a Spa village located in a beautiful valley surrounded by mountains, beautiful meadow lands, forest and lakes.
Things to do
In your spare time take advantage of this fantastic area and immerse yourself in beauty and lush nature with activities such as hiking, swimming in fresh water lakes and rivers, horse ridding, cycling, rock climbing, canyoning, kayaking or enjoy the sauna and treatments at the local Spa.
A mystical and magical land of lakes, mountains and thick lush nature
brea
Breakfast in the venue garden
Eating out
The village has two supermarkets, three bakeries, a deli, and numerous bars and restaurants.
Internet
Free wireless connection available at the venue.
Holistic treatments
Massage treatments can be booked throughout the yoga weeks and cost 40 Euros per hour.
Day trips and activities
Trips in the areas include visiting the salt mines, hiking in the mountains, bicycle touring, horse riding, outdoor wall climbing, canyoning, picnics on the lakes etc
Climate and clothing
Generally Bad Mitterndorf enjoys summers with frequent clear blue skies and many sunny warm days. Often you can wear light clothing in the daytime with temperatures in the 20's and early 30's. The mountain weather can be changeable so come prepared for high and low temperatures.
The venue is located in a valley surrounded by mountains, nights and early mornings can be cool. We advise everybody to bring a warm shawl or blanket and cosy clothing to keep warm when necessary.
Getting there
International flights. Fly to Vienna, Salzburg, Graz or Linz.
Trains to 'Bad Mitterndorf Heilbrunn' station:
* Graz, 2½ hrs, 26 Euros
* Linz, 2½ hrs, 22 Euros
* Salzburg, 3 hrs, 25 Euros
* Vienna, 4 hrs, 44 Euros
for train connections check the OBB website