Yoga & Outdoor Adventure Retreat
September 16th – 23rd 2018
Boost your Fitness & completely De-stress

With Yoga, High-Intensity Physical Training, Great Food & Incredible Nature
ENJOY Spa & Sauna visits, day trips, waterfalls, cycling, hiking and other outdoor activities

Do you want to SPEND TIME IN NATURE?
Do you want to DETOX?
Do you want to INCREASE YOUR ENERGY LEVELS?
Do you want to EXPLORE A MORE HEALTHY DIET?
Do you want to EXERCISE & FEEL YOUR BODY?
Do you want to HEAL & NOURISH YOURSELF?
This retreat has all the elements of yoga, Detox, Health & Fitness and being in Nature. A profound experience of high-intensity personal training & outdoor adventures.  This week offers a daily invitation to reassess your fitness and re-establish a deeper connection with nature !!!
This practical and comprehensive program is intuitively choreographed and designed to provide physical challenges that increase your strength and stamina and redefine your health to a personal optimum. The variety of yoga practices including asana, yoga nidra and meditation will support you into greater physical, emotional, mental and spiritual balance.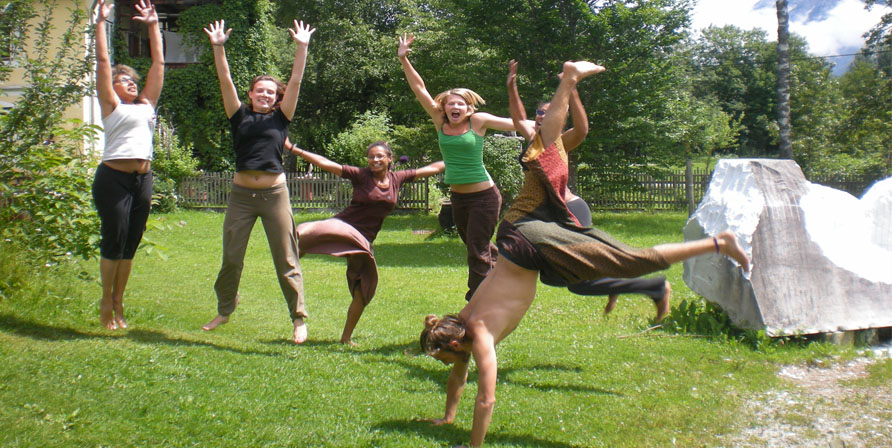 Beyond the physical
Tribe teachers are committed to their own and other peoples spiritual evolution.  Amongst other things this week will be nourishment for your soul.
You will be in a yogic environment, guided to follow and understand yogic principles of living. You will spend time cultivating your connection with and appreciation of nature.

Weight management. Feeling fit and healthy is very often dependent on whether we can reach a natural and organic body weight which reflects our body type and size. It's not unusual to attend a yoga retreat and pile on the pounds!…. has it happened to you? The food is too good and the week's activities are not necessarily fat burning.
This activity packed retreat is specifically designed to support you on the way to reaching your optimal weight via a high-velocity exercise & activity program, complimented by super healthy, light, nutritious, high energy meals. We encourage you to 'move more and eat less, satisfying your need to 'do' something and at the same time meet all your nutritional and energy requirements.
This all inclusive package is specially created to offer you a week of health, healing and detoxifying activities in a focused environment of health, well being and fitness.
Retreat Program includes:
High-Intensity Fitness Program Workouts
Yoga Program
Cycling, Hiking, Running & Swimming
Outdoor Adventures – mountain hikes, waterfalls, tree climbing parks and more
2 visits to Local Spa for Swim & Sauna
This is not your average holiday!!!.  This is an opportunity to challenge and increase your fitness levels! …. A basic level of fitness is necessary to enjoy all activities.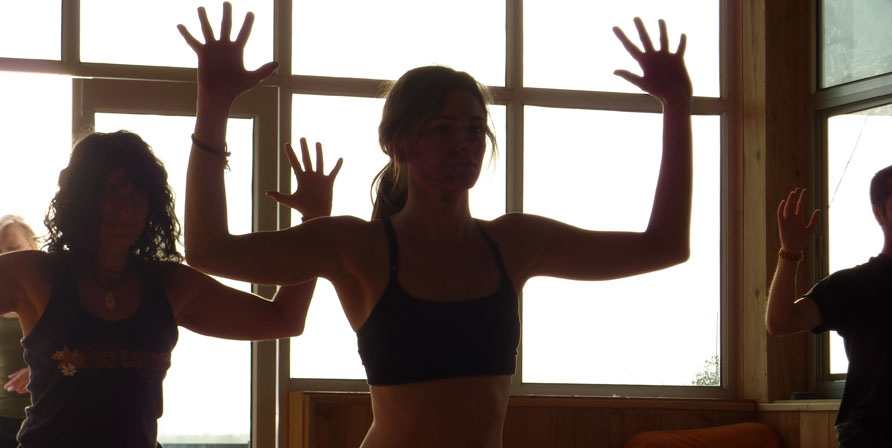 TYPICAL DAY SCHEDULE:
07.00 : Morning run and swim in the lake
08.00 : Fitness training or yoga
10.00 : Breakfast
11.00 : Group activity
13.00 : Lunch or picnic outdoors depending on the day's activity
15.00 : Fitness training or yoga
19.00 : Dinner
20.00 : Spa & Sauna, Chanting, Yoga Nidra or Sound Healing
Everything is optional… do as much or as less as you want to do… more details and full program on request
The Retreat Program starts 12 pm on Sunday 16th September and ends Friday 22nd September at 5.30pm
You can arrive on Saturday 15th and leave on Saturday 23rd with no extra charge.
Group trainers
Scarlett
Allison
Tom
Passionate about healthy lifestyle & maintaining fitness our teachers look forward to sharing their passion for yoga, nutrition & fitness. Let them inspire you to shift gears and move at a faster pace to your personal goals.
You choose the goals you want to make and we will help you to make them
In personal consultations, our trainers will support you to explore simple, practical and effective ways to makes those all important changes in your life that will support you to have a much more holistic, healthy and happy daily existence. Their guidance will be from both a physical and spiritual perspective
Retreat Cost
GET 200 EUROS 'SUPER EARLY BIRD DISCOUNT' NOW
995     795 Euros – Sharing
1295   1095 Euros – Single En-suite
1395 1195 Euros – Single En-suite Deluxe
enter the discount code YDF200 when booking 
Check-in from Saturday 15th September: Check-out Saturday 23rd September.
Retreat Program starts 12 pm on Sunday 16th and ends Friday 22nd 5.30pm
Price includes:
Full retreat program
7 nights accommodation
Luscious healthy meals from Sun 8 am – Fri 5.30pm
2 visits to local Spa
Bicycle Hire
Not included:
Travel costs,
Massage (60 euros),
Entry to tree climbing park (25 euros)
Meals
Tribe's Delicious all Natural, Nourishing, High energy meals, Fresh organic, local and homegrown produce when possible.
All Meals are based on healthy eating principles….vegetarian live or lightly cooked meals with high energy and nutritional content. The perfect nutrition to support a week of healing and weight management.
1st meal on Sunday at 8 am. Last meal on Fri at 5.30pm.
If you arrive on Saturday we suggest eating in a restaurant in the village or purchasing something at the supermarket.
Venue
The Tribe Summer venue is in a glorious mountain location deep in the heart of Europe at a secret location. The venue includes a beautiful alpine residence of student accommodation, 2 yoga halls, 2 dining spaces, Library/reading room and much more. The venue is in a quiet area with lots of greenery, rivers and streams  and spectacular views…….. more details on request
The venue is located in a Spa village located in a beautiful valley surrounded by mountains, beautiful meadow lands, forest, and lakes. The ultimate place to enjoy clean air and clean water.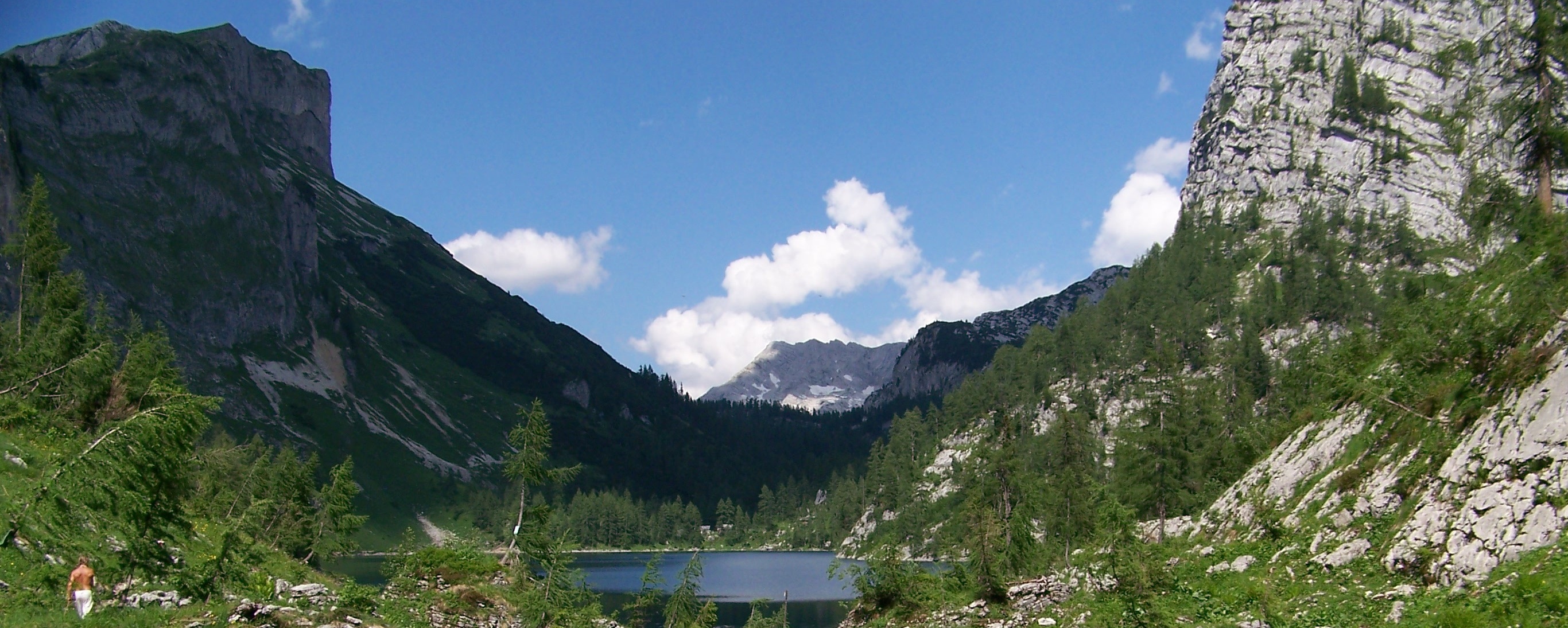 Other Activities
Horse riding, cycling, rock climbing, canyoning, kayaking and other outdoor activities
Enjoy the magic of fresh water lakes, rivers, forests' and mountains

Internet
Free wireless connection available at the venue.
Holistic Treatments
Massage treatments 60 Euros per 1-hour session.
Climate and Clothing
Frequent clear blue skies and sunny warm days. Often you can wear light clothing in the daytime with temperatures in the 20's and early 30's. The mountain weather can be changeable so come prepared for varying temperatures. The venue is located in a valley surrounded by mountains so the nights and early mornings can be quite crispy cool.
How to book
Click BOOK NOW button – top right of page
Pay the 150 Euros deposit
Fill in the application form
We will get back to you with confirmation of your place.
Final payment can be made 6 weeks before the retreat starts
SPECIAL 300 EURO SUPER EARLY BIRD DISCOUNT AVAILABLE NOW
enter the code YDF200 when booking