Yoga Teacher Training Austria
Ashtanga,  Hatha, Vinyasa Flow & Mixed Styles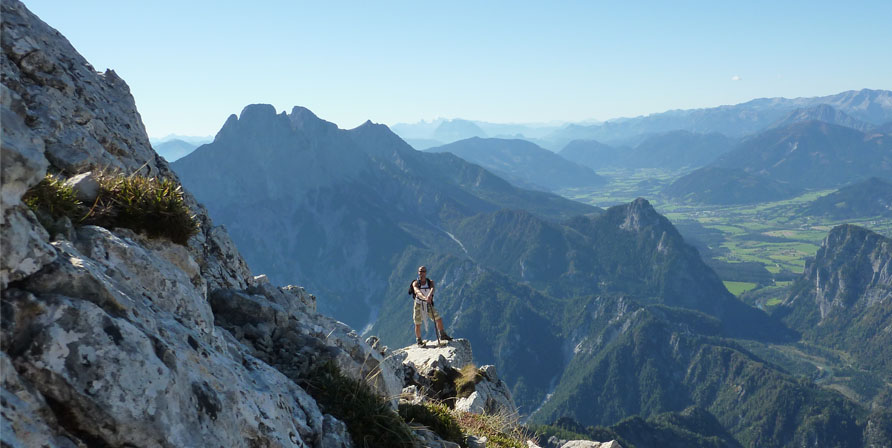 The Tribe Level 1, 200 hour Yoga Teacher Training in Austria is a fabulous opportunity to fully retreat into yoga practice and study surrounded by the peace and beauty of the mountains. Away from normal daily distractions it's easy to remain focused and committed to the yoga practice and studies of the training.
The venue is set in a peaceful location offering community living with great facilities and comfortable accommodation. In particular on the Tribe trainings students and teachers enjoy living together in what feels like a supportive and loving family atmosphere.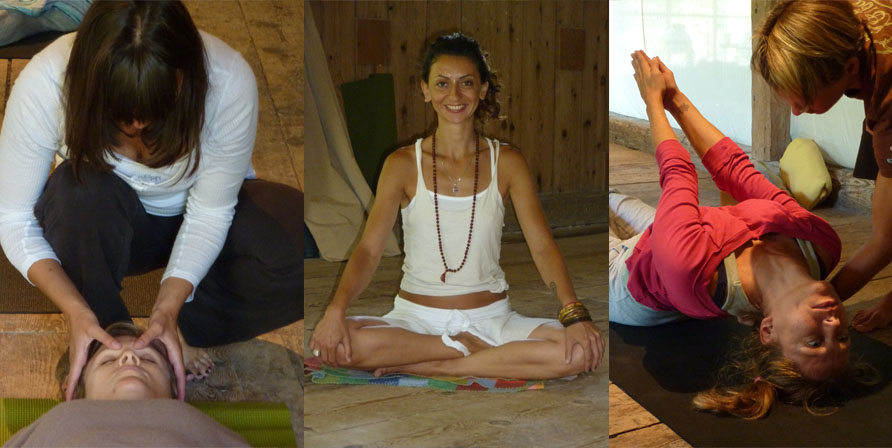 Ashtanga,  Vinyasa Flow & Mixed Styles
Level 1, 200 hour Yoga Teacher Training
Info on this page gives the logistics about training in Austria. To be fully informed please also read the Tribe Yoga TTC General Info Page
1. Schedule
Training study days are Sunday to Friday with all day Saturday and Sunday morning free for study and exploring the local area.
Typically the schedule is as below:
06.00 : Morning Yoga Class
10.00 : Breakfast
10.30 : Morning lecture
13.00 : Lunch
15-30 :Teaching skills and practice, Asana Methodology
19.00 : Dinner
20.00 : Group study,  chanting ( some evenings)
Top of Page
2. Duration
26th June – 22nd July 2016
4 weeks
Top of Page
3.Cost
2795 Euros includes (Fully booked):
Tuition fees
All Study Materials
Yoga Alliance Certificate
Shared Accommodation
All Scheduled meals
3095 Euros, Single in Guest house 2(Fully booked)
3295 Euros, Single en-suite (Fully booked)
3495 Euros, Single deluxe en-suite (Fully booked)
4. Teachers
5. Maximum number of Students

The venue comfortably accommodates up to 16 students which we set as a maximum number. This ensures an intimate and family like atmosphere on the training
Top of Page
6. Location
The venue  is located in the center of Austria approx. 98 kilometers from Salzburg and 260 kilometres from Vienna.
Top of Page
7. Venue & Accommodation
Our venue is located in the heart of the Austrian mountains in the most picturesque and traditional area of Austria. The local area is quiet and peaceful and especially conducive to intense study and retreat.
We have 2 yoga spaces that offer a healthy and natural atmosphere. The first, the yoga barn, is situated inside a beautiful and grand sized barn. The second, the yoga studio,  is situated in  a traditional all wood mountain hut.
Accommodation
The student Guesthouse is a beautiful large alpine house with beautiful indoor and outdoor living spaces on a large peace of land which boosts unspoilt nature.
The whole house has been built of natural materials proving a healthy atmosphere to live in. There is an abundance of wood inside and out, clay walls, heated wooden and stone floors. The house is light, comfortable and spacious with antique furnishings, open fireplaces and elegant works of art. There is a reading room, a large communal kitchen, a large dinning room and a living room with open fire.
More details on request
8. Meals
We endeavour to provide students with meals that are nourishing; tasty, ecologically friendly, vegetarian, organic (whenever possible), cruelty free and supportive to the energetic and nutritional needs of yoga practitioners.
We have a varied menu with lots of delicious recipes for you to enjoy
Daily Meal Schedule
10.00 – Green fruit Smoothie, nuts and cereals for Breakfast
13.00 – Vegetarian main meal dish such a pulses, grains and veggies
19.15 – Light meal, soup and salads
Purification Days
During the training there are 2 days of purification scheduled. We don't force you to do anything you don't want to. For many the fast is a good opportunity to explore and enjoy a simple fasting experience in a supported environment. On purification days the menu will be fruit juice or rice all day. If you have medical or other reasons for not participate please let us know. You will be able to make alternative eating arrangements.
Days Off
No meals served in the venue. Cooking facilities are available in the student house for students to prepare their own meals on the days off when there are no scheduled meals. Generally students enjoy the opportunity for a change of scene and venture into the village to enjoy the restaurant and bakeries in the village.
Top of Page
9. Travel info
Bad Mitterndorf in located in the middle of Austria in the area known as Styria and Salzgammergut. It's about 90 kilometres drive by road from Salzburg or Linz. At an elevation of 800 meters above sea level and surrounded by mountains, which are part of the Alps, the area is free from heavy industry and is a popular destination for hiking and enjoying unspoilt nature and fresh air.
Located in a quiet and peaceful valley Bad Mitterndorf is rich with forests and fresh water lakes, a very beautiful and picturesque place with traditional architecture and a rich Austrian culture.
Visa
Most nations are permitted to travel into Austria for 1 month or more without a visa. We advise that you check with the Austrian Embassy in your country to see if you require a visa before arrival.
Top of Page
10. Getting there
Fly to any of four international Austrian airports, Vienna, Salzburg, Graz or Linz,
Approximate journey time and cost for trains:
* Graz, 2½ hours, 28 Euros
* Linz, 2½ hours, 25 Euros
* Salzburg, 3 hours, 30 Euros
* Vienna, 4 hours, 50 Euros
*Visit https://www.oebb.at/en for current prices and train times.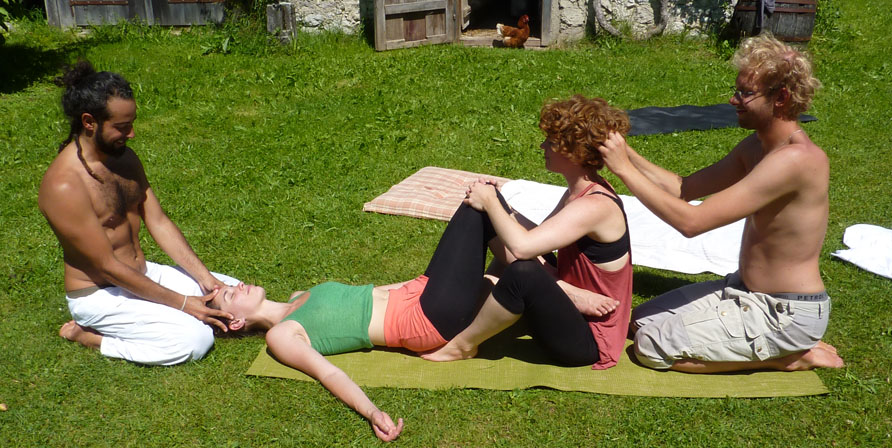 11. Student testimonial
"I wish to express my gratitude to all the teachers (including students) on the Tribe Yoga Teacher Training as I learned a lot about myself and about yoga!
The retreat location for the training was beautiful and great for long meditative walks in nature. The teachers offer very different skills and abilities but come from the same place fuelled by love and yoga. I feel blessed to have experienced the month long course, the journey has revealed a new me, a new way of life and given me the experience and confidence to share yoga with others. "
-Sidonie (UK)

"The whole course was a very beautiful experience and no words can justify it enough! Over the years I´ve gone through the personal journey of not even daring to believe I can be a teacher, to the point where everything felt into the place. It was exactly during this course that I felt like I "arrived home". I´ve learn a lot, not just through the teachings related to the course, but also from every single person inspiring me and showing me my own reflection. I felt very alive and super-sensitive to the things I haven´t been previously aware of. Thanks to this, I was able to work on myself not just as a yoga teacher but more so as a human being. Through the beautiful presence of the teachers, I allowed myself to soften into the knowing, that all truly is well!"
-Zuzanna, Slovak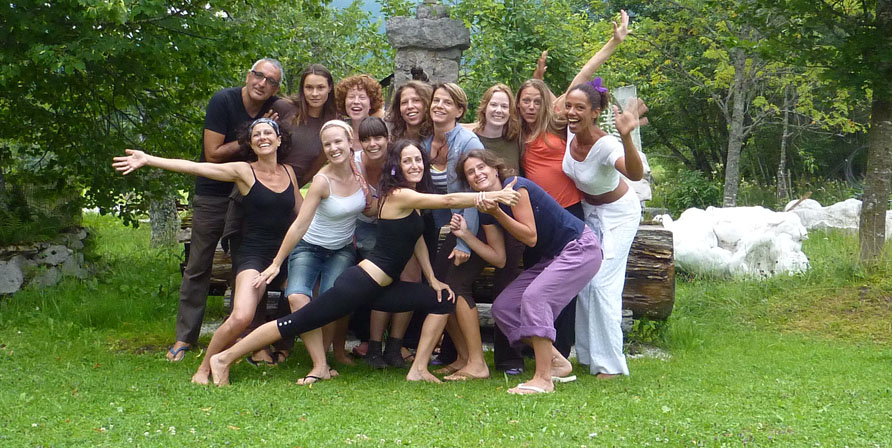 12. Additional Training Info
We advise all interested in this training to click the link below for complete details on what study and practice is like on a Tribe Level 1, 200 hour yoga teacher training.
13. How to Book
Click on 'Book Now' button right side of this page.
Pay 150 euros deposit
Complete the application form
If accepted the deposit becomes non refundable but can be transferred to an alternative training.
If not accepted the deposit will be immediately refunded.
Final payment is due 6 weeks before the training begins