Yoga Teacher Training Thailand
Ashtanga,  Hatha, Vinyasa Flow & Mixed Styles
25th February – 18th March, 3 weeks 2018
Plus optional practice days 18th – 23rd March
(other Thailand dates 28th Oct – 18th Nov 2018)
Our yoga teacher training Thailand course invites yoga lovers to enjoy great weather, fantastic service, rich culture and a Buddhist spiritual ambience whilst studying yoga. The venue is beautiful and peaceful with a large swimming pool to plunge into in the heat of the afternoons or just relax and chill around the pool with other trainees and teachers.
The wooden decked yoga shala provides a  great space for training practices and studies. Practice also takes place outside in the shade of the big trees where one can enjoy the delight and sounds of the surrounding nature.
This training includes various practices and asana styles including Ashtanga, Restorative, Vinyasa flow and Hatha. Something for everybody. For training details and what to expect check out our yoga teacher training info page
Level 1, 200 Hour Yoga Teacher Training in Thailand
Info on this page is specific to training in Thailand. Please also read the Tribe YTTC General Info Page
1. Schedule
Yoga Teacher Training Thailand Course schedule:
3 weeks of Intensive Training 
06.00 – 08.45  Asana
08.45 – 10.00 Pranayama &  Meditation
10.00 – 10.30 Breakfast
10.30 – 13.30 Morning lectures and  teaching skills/practice
13.30 – 14.15 Lunch
15-30 – 18.30 Teaching methodology and teaching skills/practice
19.00 – 19.30 Dinner
20.00 – 21.00 Self-study, chanting, meditation or evening lectureOne day will be scheduled during the training  as 'time off' for self-study and relaxation
One day will be scheduled during the training  as 'time off' for self-study and relaxation
It's important to recognise that the 3-week training is super intensive, with long days and a demand for continuous focus and commitment.
At Tribe we offer 3 to 4 week 200-hour yoga teacher training courses, If you are employed or running a business taking time out to complete a 4-week training may not be possible so we hope this training will support those with busy schedules to attend. The training hours are complete and certificates will be issued at the end of 3 weeks.
If you don't have any time pressures you are invited to continue your stay at the venue for further retreat. Attend retreat classes,  practice teaching, get support creating your yoga business plan or just relax and unwind 🙂
You may also be given the opportunity to teach an afternoon class to the retreat students.
Extra Practice days – Week 4
06.15 – 08.00 Self-practice
08.00 – 10.00 Yoga class
10.00 – 11.00 Breakfast
12.00 – 13.00 Teaching practice
13.00 – 14.00  Lunch
16.30 – 17.30 Teaching practice or Yoga Business
18.00 – 19.00 Yoga Class
19.00 – 20.00 Dinner
20.00 – 21.00 Chanting, Meditation or Yoga Nidra
2. Duration

The 200 hours training is complete in 3 weeks of training
Check-in 12 pm Training starts 2 pm Sunday 25th February.
Check-out 11 am Training ends  11 am Sunday 18th March.

OPTIONAL DIGEST PERIOD -No extra cost.
Extra Practice days from the 18th – 23rd march.
Check out 11 am Friday 23rd March 2018
other 3-week yoga teacher training dates 28th Oct – 18th Nov 2018
3. Cost
Same Training – Different Worldwide Locations – Different cost 
Yoga teacher training course fees vary according to the duration, student number & accommodation costs.
Bali: 3495, India: 1795+, Austria : 2795+,
2695 Euros includes:
• Training fee, Yoga Alliance Certificate, Tuition & study materials
• Airport transfer to the venue
• Complimentary Spa Treatment
• All Meals
• Group Outing
• Shared Accommodation

Single accommodation options:
Standard 3195 Euros.
Deluxe 3395 Euros.
4. Teachers
Rory  – Training Facilitator and Senior Teacher
Scarlett – Senior Teacher
Gaia – Primary Teacher
Emily – Anatomy
Teaching Assistants to be announced
Top of Page
5. Maximum number of Students

The Tribe yoga teacher training Thailand course has a maximum number of 21 students
Top of Page
6. Location
Kaomai Lanna located approx. 25km south-west of Chiang Mai in the North of Thailand
7. Venue & Accommodation
Located in the North of Thailand 25km South of Chiang Mai Kaomai Lanna offers a great retreat situation, quiet and peaceful, for our yoga teacher training Thailand course.
Facilities include swimming pool, spa and wellness centre, room service & free wireless.
Expect a luxury stay with high standards and great service.
www.kaomailanna.com
Accommodation
Shared accommodation is included in the yoga teacher training Thailand fee.  Occasionally the only option to secure a shared spot is to share with the opposite sex. If you specifically do not wish to share with the opposite sex please let us know in advance.
All sharing rooms are comfortable and stylish complete with air conditioning, shower, hot & cold water, and hairdryer and teak furniture.
Upgrade to the single accommodation with attached bathroom complete with bath tub and shower.
Sharing: 2695 Euros all-inclusive
Single: 3195 Euros all-inclusive
Single Deluxe: 3395 Euro all-inclusive
For those who wish to invest in a super luxury stay Kaomai Lanna also have the butterfly room and the brick room.
Price on request
Bring your partner:
It's possible to book a single and bring your partner or children at an extra cost…. ask for details
Extra nights staying in Chiang Mai
Cheaper accommodation (from 5 euros per night) is easy to find in Chiang Mai town centre.
We provide a free mini bus transfer from Chiang Mai to Kaomai Lanna on the start day of the training
8. Meals
Breakfast, lunch and a light evening meal are included in the training cost.
All meals are mainly vegan, delicious, healthy, vegetarian and include tofu dishes, brown rice & fresh fruits. Sometimes there will be egg on the menu.
Food is prepared without the use of monosodium glutamates.
Special diets like Vegan, Gluten intolerant etc. catered for.
Sunday is a special yoga fast day, fruit only for breakfast, lunch and dinner.
We encourage all trainees to participate. Those who wish to opt out of the fast day can order and pay for meals from the venue restaurant.
9. Spa Treatments
On all yoga teacher training courses in Thailand trainees receive a complimentary Thai massage as part of the student support.
Other therapies and treatments can be booked at affordable prices any time throughout the training.
60 minutes Thai Traditional Massage
60 minutes Aromatherapy Massage
60 minutes Herbal Compress
60 minutes Swedish massage
60 minutes Foot bath and reflexology massage
45 minutes Body Scrub
45 minutes Green secret face treatment
Top of Page
10. Travel Info
Visa
Most nationalities get a 30 days visa on arrival
If you intend to spend longer in Thailand then we recommend you apply for a 2 months tourist visa.
Check the Thailand embassy in your country for up to date information on visas.
Top of Page
11.Getting there
Kaomai Lanna is 25 km's from the Chiang Mai airport and takes about 45-60 minutes by taxi.
International flight direct to Chiang Mai Airport, Thailand
Alternatively, fly to Bangkok and take a 1hour domestic flight to Chiang Mai.
You can book an Airport Transfer to the venue through us, which is included in training fee.
Flight search with the popular site www.kayak.com
Train or Bus from Bangkok to Chiang Mai takes approximately 12 hours.
Top of Page
12. Student Testimonial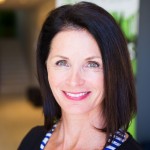 "I attended the Tribe Teacher Training Thailand course in Chiang Mai in March 2011. I cannot say enough wonderful things about my time there, but I'll try!!
Through my experience with Tribe, I grew emotionally and physically. Emotionally the course was life changing. I was sort of lacking in confidence and couldn't have imagined teaching a yoga course to anyone! Yet, in the month I was there, I was able to gather the courage and confidence, and a strong belief in myself. The teachers were encouraging and supportive through everything. They helped me see what I could be when I couldn't imagine it.
I grew physically through the daily practice and healthy eating, combined with proper breathing practices. I felt stronger than I'd ever been by the time I left Thailand. I have been teaching regularly since I returned to my home in Abu Dhabi.
I feel prepared and confident, and I am so happy I can help others see how wonderful yoga is! Tribe made it all possible."
-Kathryn Krispin, USA
13. Additional Training Info

For more general information on the Tribe Level 1, 200-hour yoga teacher training courses please click the link below.
14. How to Book
Click on 'Book Now' button right side of this page.
Pay 350 euros deposit
Complete the yoga teacher training Thailand application form
If accepted the deposit becomes non-refundable but can be transferred to an alternative training.
If not accepted the deposit will be immediately refunded.