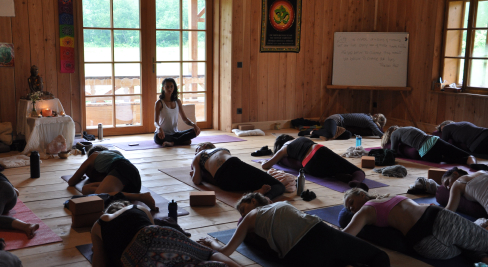 Our yoga teacher training course has organically evolved over many years and is renowned for its relaxed and easy-going atmosphere. It's truly a feast of integral yoga practices and life-changing experiences.
We practice and teach with openness, connection, acceptance, sensitivity, awareness, and love. For you we create a special and unique journey of self-study, personal development, and spiritual evolution.
Our dedicated and passionate teachers have been supporting individuals to integrate yoga into their lives since 2007. The teachers are what make Tribe such a special place to study and practice yoga. All of Tribe's teaching team have chosen to fully embrace yogic lifestyles, living from the heart, following aligning themselves with Universal Truth.
Are you looking for authentic spiritual teachings that bring ancient wisdom into a relevant and digestible format? Look no further. Join us to be challenged, stimulated, awakened and inspired in a supportive atmosphere that encourages you to relax, enjoy, re-energize and have fun.