Scarlett Mehigan
Tribe Teacher
"I find students love the opportunity to study yoga in Goa where the sun shines all day long and the locals are friendly and easy going. We are lucky to be able to use venues that are located right near the beach so in between studying students can relax in the sun or go for a swim.
I personally love Goa for its nature; it's really easy to take a short bike ride and find yourself in rural India where life becomes very simple and peaceful. The long beaches are ideal for walking, I often walk for hours along the coast having fun climbing over the rocks and finding quiet spots to watch for dolphins or meditate.
One of the great things about being in Goa is mingling with the International crowd. Goa is a magnet for all sorts of interesting, creative, artistic and spiritual people and there are always interesting events and gatherings to go to. Goa's Great!"
Student testimonials
Stacey Camacho, Trinidad and Tobago
Training in Goa, India
"Words can't express the experience of doing a Yoga Teacher Training with Tribe; especially doing it in India. Being in Goa-India, gives you the space to rediscover yourself and yoga. My yoga practice and lifestyle grew so much; it was like a baby breathing for the first time; difficult but blissful. It was an intense course, but I felt that I was becoming self aware and able to live in the now. It was rough at times, but the teachers and my fellow students had their own stories and experiences, so it was a comforting and supporting environment. Also, being 2 minutes from the beach made it easy to find solace in nature. The program has a holistic, integral approach to teaching Yoga; encompassing philosophy, yoga sutras, chanting, chakras, meditation, pranyama, asana, self practice, anatomy, teaching and many other elements. It was a space for us to express ourselves; to open up and "feel". We were able to enjoy life and we laughed, cried, sweated, moaned and danced. The teachers worked from a place that is not accessible by many; from their hearts and souls. They were such great role models, with positive energy and acceptance. Scarlett the tall, enlightened, wise, strong English woman who had the biggest smile and brightest laugh it would lighten up any room on a hot Indian day. Raquel, the beautiful, elegant, fun loving Spaniard whose elegance and soft sense of sincerity and kindness drew everyone in the class to her. Sequoia; the passionate, vibrant, woman who inspired and motivated us all; you feel her spirit as she entered the shala daily for meditation or chanting. Susie, the cute English woman whose genuine sweetness and smile made everyone happy. Marc; the inspiring yogi with a vibrant and charming personality that engaged and motivated everyone, and Hamed; the calm and peaceful Iranian man who brought peace and stillness to the class with his wisdom. My life and lifestyle have changed for the better and I am happy for that. I hope now for myself and for my fellow classmates that we can find a healthy balance between our life in India and our life at home. Right now my goal is just to float through life like an angel and just "Be"."
Ashleigh, South Africa
Training in Goa, India
"My experience with Tribe yoga and Scarlett went way beyond my expectations. The course was interactive, practical and hands-on but at the same time created room for individual self-enquiry. The venue was beautiful and a perfect environment to practice yoga. Scarlett and the other teachers are world-class and I found all their knowledge invaluable. The material was presented in a way that encouraged me to find and develop my own style of practice. I left feeling relaxed and rejuvenated, with a deeper understanding of my own mind and body and of yoga. I also left feeling inspired and confident to go forth and teach yoga to others"
Fran, UK
Training in Goa, India
"It is now some 3 months since I came home from the teacher training in Goa and I wanted to write and tell you what an incredible impact the month on the course had, and continues to have, on me. My practice is stronger than ever and I am doing a lot of reading around the philosophy of yoga and how to make every minute an extension of my mat practice. Yoga is now integral to how I live my life. I was sticking photos of everyone on the course in my album yesterday and it got me thinking about the wonderful teachers that you brought in for us, supporting your own amazing style and bringing their knowledge and wisdom to us, sharing so fully and happily what they knew. What a gift. All the teachings were so powerful that I still hear them in my head each time I hit the mat, and they encourage me to do well and to be strong and authentic. Thank you so much for organising and leading the course. It could have been twice as long and I would still have been reluctant for it to end. It seemed that everything was organised to give us the best experience, and yet there was no fuss, no headless chicken stuff – not that we got to see anyway! The food was great, the setting couldn't have been better, I loved my comfortable hut. All in all it was the experience of a lifetime, the best gift I have ever given myself and I will never forget those four amazing weeks…….Namaste"
Jasmine Gadie, USA
Training in Goa, India
"My time at Tribe will forever be significant in my life. Like so many, my journey to yoga came as a way to save myself from becoming a lost soul. As an expat living abroad in South Korea, I lost both of my parents to heart failure and cancer within a 13 month period. Feeling as though I had lost everything, I fell into a crippling depression that nearly destroyed me. Practicing yoga and meditation was recommended to me by a friend as a way to 'reclaim and re-center' myself. After several months of practice on my own, I could see change blossoming and a part of me emerging that I had not known before. I wanted to learn the deeper aspects of yoga and how this knowledge could greater shape my life. I came to Tribe with a sincere passion to ignite myself and flourish. Not only had I awakened a sleeping yogini within, but I came away with deeper love for myself, serenity of life, compassion in the world, a connection of the mind-body-soul, and loving friendships. All of my moments spent in the company of such amazing teachers, practitioners, spiritual seekers, and healers have elevated my personal practice to amazing heights. My journey is never-ending and I revel in each day spent living and breathing yoga. I humbly thank my Tribe teachers and follow trainees for their gift of a love and light."
Trent Banyan, Australia
Training in Goa, India
"Since my 200hr teacher training with Tribe Yoga in January 2013, I have consistently had a daily practice, incorporating it into every aspect of my life. I managed to get a general class at the Yoga studio I attend called New Farm Power Yoga. This was a great honor for me as I idolize my teachers there. The trickle effect began, and I had a trial for a 90min Power Vinyasa class at another well established Yoga studio named Fusion Hot Yoga. After the class, I received a phone call to say that they were offering me two classes on a weekly basis. Since then I got offered another 2 classes at Active Life where I lead a 60min general class followed by a 90min Power Vinyasa Flow. I now have 6 regular weekly classes at great places, but the one I love the most is the one where I lead a class at a beautiful park near my house under the fig tree and the energy of the sun. After a 60min asana practice, I teach my students techniques in Pranayama and meditation. I can't thank Tribe Yoga enough for the fantastic training I was provided. My yoga journey continually grows and my whole life feels in line with what the universe has in stalled for me. My classes are a credit to the teachings of the whole Tribe Yoga team and the countless gifts the other students on the course passed on to me! I am blessed to be a Yoga teacher."
Bogey Boyd, Canada
Training in Goa, India
"My time at Tribe was nothing short of transformative. The teachings, the grand mix of people and the environment we practiced in were all completely conducive to reaching our highest potential. Like a jigsaw puzzle, the many pieces of my life seemed to just fall into place – albeit clumsily and not without a few painful face plants (metaphorically speaking of course…). Sayings like "where the mind goes the energy flows", and "practice and all is coming" were ingrained into me by the words/teachings, which I was able to adopt into my daily life by ACTUALLY DOING THE WORK. Tribe is excellent at supporting people in achieving this. Six days a week. All day. The teachers always seemed to know when to push us, and when to let us rest; a very delicate balance was danced for 28 days and it was a dance unlike anything I had ever danced before!!! This YTT was tough. I will not sugarcoat my experience. It was rigorous, and it pushed my boundaries to the point that I became a completely different person. And the person that I became was the person I have always hoped to become: A loving man that does the work needed to be a healthy, self responsible individual that helps people to help themselves (including myself!). An excellent yoga teacher needs to harness compassion, tolerance, restraint, empathy, and so many more healthy concepts that help an individual become a true leader. Am I that teacher yet? Am I a Master? Heck no! But I have had a taste of it. And the flavor is amazingly tasty. I know in my heart that Tribe (and the Eight Limbs of Yoga as taught by Tribe) has shown me the path towards The Awesome (enlightenment, compassion, health, etc.). Now it's up to me to walk that path. Thank you so much for your guidance Tribe!!!!"
VIDEOS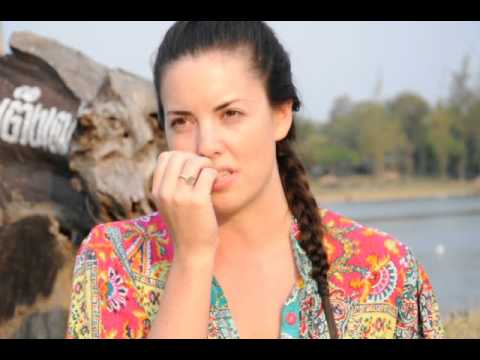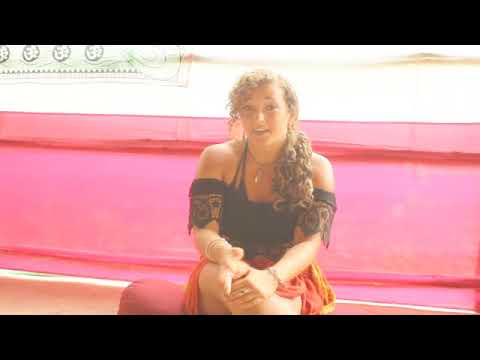 Our Tribe Yoga Teacher Training Retreat space is located in the Austrian mountains. In the summer months we offer Ashtanga Yoga teacher training and various yoga retreats in this peaceful & serene environment that supports students to deepen into their practice, revitalise, re-energise and relax.
With a nearby lake in which as you swim you can drink the water, local spas, endless forest trails, waterfalls and majestic mountains are all part of the daily delights that can be enjoyed on you stay at our Tribe retreat.
Student testimonials
Christine Cunningham UK
Training in Austria
"I highly recommend the yoga teacher training at Tribe Yoga. The asana is challenging but there is a also strong emphasis on personal inquiry and development. The theoretical content and teachings on yoga philosophy were excellent. Most invaluable for me was the thorough grounding in asana technique – both for student adjustments and for my own practice."
Nathalie Bennett, UK
Training in Austria
"The tribe yoga teacher training has been an amazing experience for me; it has given me the skills to teach. From day one we were teaching each other and I felt there was an emphasis on learning to teach. 

The anatomy sessions were very interesting and beneficial in really helping to bring the Asana to life through learning how each posture affects the body, the muscles used, and the dynamics of stretching and relaxing. This course is the beginning of the journey and has been a great personal experience that I feel has opened me up in a way that enables me to share the teachings with others. Scarlett's knowledge of yoga is immense, and she imparted it to us in such an easy way that it was impossible to not learn from her. She was attentive to each of our needs, nurturing us independently and as a group, so that we really grew together throughout the month. Raquel is an inspiring teacher, with a great sensitivity, care and understanding of yoga and the student. Her style of teaching is fun and light-hearted and yet precise and in-depth. She really looked after us all and gave us as much time and energy as we required."
Irum Naqvi, Canada
Training in Austria
"I attended the yoga teacher training in the picturesque town of Bad Mittendorf. The location was very relaxing, as the small town of Bad Mittendorf is surrounded by mountains and rolling meadows. The small town had very helpful and friendly people. The group of students attending the training developed a wonderful rapport amongst themselves. The sharing of breakfast and dinner preparations and eating together was very enjoyable. Although I arrived a couple of days into the training, Scarlett ensured that I soon caught up with her teachings to the rest of the group. As a teacher, Scarlet is very thorough in explaining the material and the mechanics of yoga to the students and the practitioners of yoga. Her style of teaching is consistent with the practicing of the Asana, Pranayama and meditation techniques. Enough time was provided to complete the review of the Asana with handouts to help the students. Raquel taught the group at the tribe yoga teacher training in Bad Mittendorf. The first yoga Nidra session with Raquel was a good indicator to her style of teaching. The following weeks, we realised and benefited from the gentleness of her voice that guided us through the most intense Asana and Vinyasa. Scarlet and Raquel shared their own experience in establishing their practice, guiding the new teachers with encouragement and support."
Eszter Farkas, Hungary
Training in Austria
"I highly recommend the intensive teacher trainings with Tribe, be it in Thailand, India, Austria or Spain. I completed a 200-hr TTC with Tribe in August 2014 in a breathtaking, mountainous spot in Austria, and I've grown so much thanks to the wonderful teaching, fantastic atmosphere and very professional attitude of the teachers during these four weeks! We started teaching on day one, which was a fantastic way to get us working on the teaching skills. Then gradually, with baby steps, we all developed more confidence and started finding our own voice. The curriculum is put together in a holistic manner and while it follows the Ashtanga tradition, it leaves room for other styles and offers lectures and incorporates some practice in Hatha, Vinyasa flow and restorative yoga too. There is much emphasis on the philosophy of yoga, pranayama, and there is lots of meditation while participants do karma yoga, or the yoga of action. Scarlett and the other teachers were able to facilitate an atmosphere that was a warm and protected atmosphere, where one felt safe to share, try, fail and develop. Tribe offer a very focussed, in-depth training experience. Om Shanti."
Zuzana Kollarova, Slovak
Training in Austria
"The whole course was a very beautiful experience and no words can justify it enough! Over the years I´ve gone through a personal journey not even daring to believe I can be a teacher. It was exactly during this course that I felt like I arrived home. I learned a lot, not just through the teachings related to the course, but also from every single person inspiring me and showing me my own reflection. I felt very alive and became super-sensitive to the things I hadn't been previously aware of. Thanks to this, I was able to work on myself not just as a yoga teacher but more so as a human being. Through the beautiful presence of the teachers, I allowed myself to soften into the knowing, that all truly is well!"
Every year Tribe offers Rishikesh yoga teacher training to groups of international students and private groups of all Japanese students who would like to study yoga whilst enjoying the spiritual ambience of one of India's most holy towns. Located in the foothills of the Himalayas in northern India, Rishikesh is known as The Gateway to the Garhwal Himalayas.
Sometimes nicknamed 'the world capital of Yoga', this city has numerous yoga centres that make it an ideal city for practicing Yoga. It is believed that meditation in Rishikesh brings one closer to attainment of moksha, as does a dip in the holy Ganges river that flows through i
Student testimonials
Stacey Olson, Canada
Training in Rishikesh
Attending Tribe was one of the best decisions I've ever made. First, the teachers went above and beyond, bending over backward, to make sure that all the trainees were as comfortable as possible. The training left me feeling confident to safely lead a yoga class, as we were taught with such careful precision. I feel like I have been equipped with a tool belt to help me teach, as well as lead a balanced life. I left empowered with the knowledge that was gifted to us, and felt excited to impart some of it in my own classes. Using the lessons I've learned has truly been invaluable and life-changing. I would highly recommend this school to anyone!
Tamara Cavernelis-Grant, South Africa
Training in Rishikesh
"Based on my experience, I highly regard Tribe International Yoga Training School, as an outstanding Yoga teacher training institution. Tribe possesses a professional teaching faculty, who are motivated, encouraging, well experienced, in addition to being masterfully talented in their teaching capabilities. Not only has completing the training deepened my dedication and motivation towards my own personal practice, but it has also led to enlightening self-discovery and beautiful awakening. The invaluable knowledge that I've gained through my experience with Tribe has brought ample inspiration and confidence to my personal teaching ability, post training. I would highly recommend Tribe International Yoga Training School to anyone, who is about to endeavour on a Yoga TTC."
Our Ashtanga Yoga Teacher Trainings in Chaing Mai, Thailand are offered in the beautiful resort of Kaomai Lanna. With natural surroundings and a beautiful Yoga Shala the venue offers the perfect setting for students who wish to study in a more luxurious setting.
Kaomai Lanna is uniquely located away from any worldly distractions making it the perfect place to immerse yourself into yoga studies and fully retreat.
Student testimonials
Hannah Crichton, UK
Training in Chiang Mai, Thailand
"Once in a life time experience. this fully comprehensive course allowed improvement for yoga asana and self practice but gave valuable tools for life as a yoga teacher and human being. fabulous."
Kathryn Krispin, USA
Training in Chiang Mai, Thailand
"I attended the Tribe Teacher Training course in Chiang Mai in March 2011. I cannot say enough wonderful things about my time there, but I'll try!! Through my experience with Tribe I grew emotionally and physically. Emotionally the course was life changing. I was sort of lacking in confidence and couldn't have imagined teaching a yoga course to anyone! Yet, in the month I was there, I was able to gather the courage and confidence, and a strong belief in myself. The teachers, Mark, Raquel & Sequoia were encouraging and supportive through everything. They helped me see what I could be, even when I couldn't imagine it. I grew physically through the daily practice and healthy eating, combined with proper breathing practices. I felt stronger than I'd ever been by the time I left Thailand.I have been teaching regularly since I returned to my home in Abu Dhabi. I feel prepared and confident, and I am so happy I can help others see how wonderful yoga is! Tribe made it all possible."
Evi Van Meirhaeghe, Belgium
Training in Chiang Mai, Thailand
"The Tribe Teacher Training in Thailand, March 2011 was one of the best things I have done in my life. I did not know quite what to expect, but it soon became clear that this was going to be a very special experience. The venue has an amazing shala and beautiful rooms, located in a lush garden. The vegetarian food is excellent, as is the pool where you can spend your time off. And then of course there is the fantastic teaching team. Each and every teacher has their own teaching style, having studied various styles of yoga, and has heaps of knowledge to offer to the students. I learned so much from each of them: Mark and his rigorous ashtanga classes laced with a tad of British sarcasm, Emily putting a lot of emphasis on perfect alignment and making us all happy with her joyful laughter, Raquel with her lovely goofiness, beautiful soft voice and wonderfully flowing vinyasa classes, and Sequoia sharing her passion for life, pranayama and meditation. Every day presented challenges, adventures and growing opportunities on and off the mat, as we learned more about yoga philosophy, Ayurveda, the chakras. As I go through my practice now, I hear all of their voices in my head. As soon as I got out of the training I started teaching, and I find that I am able to do so with confidence, since we were encouraged to find our inner teacher and develop our own style. Apart from that a lot of time was spent on the art of adjusting, which greatly helps me with getting students safely in and out of poses. I highly recommend this training to anyone with a passion for sharing this wonderful thing called yoga. But watch out: your life might never be the same again! "
VIDEOS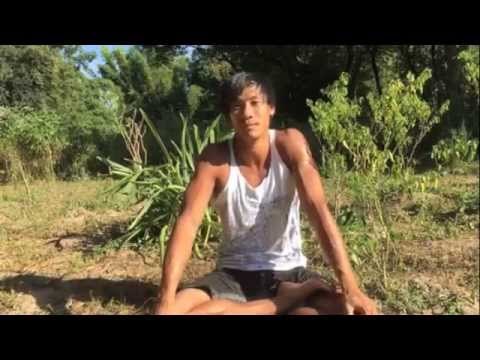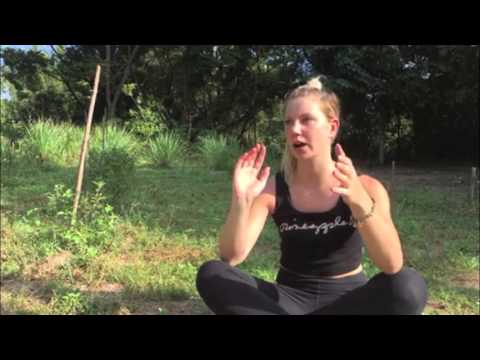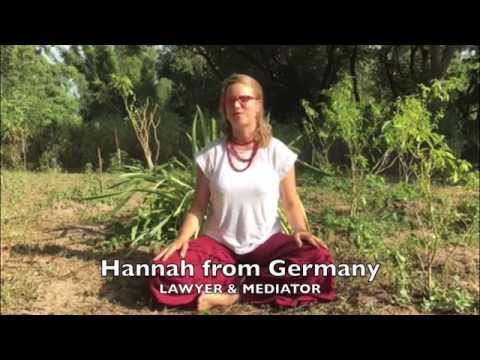 Tribe`s Level `1 Yoga Teacher Training in UK is taking place at Ministry Of Yoga, Crewe.
The Ministry of Yoga and Well-being was built in 2015 in Crewe, Cheshire to provide a safe, comfortable and relaxing space for the local community to engage mindfully in holistic and well-being practices.
This beautiful center hosts a wonderful community of teachers and therapists from the local area who offer classes, workshops, treatments and more to the people of Crewe and the surrounding areas.