Jan 3, 2016
Interview – Senior Yoga Teacher Raquel Salvador on our TTC in Bali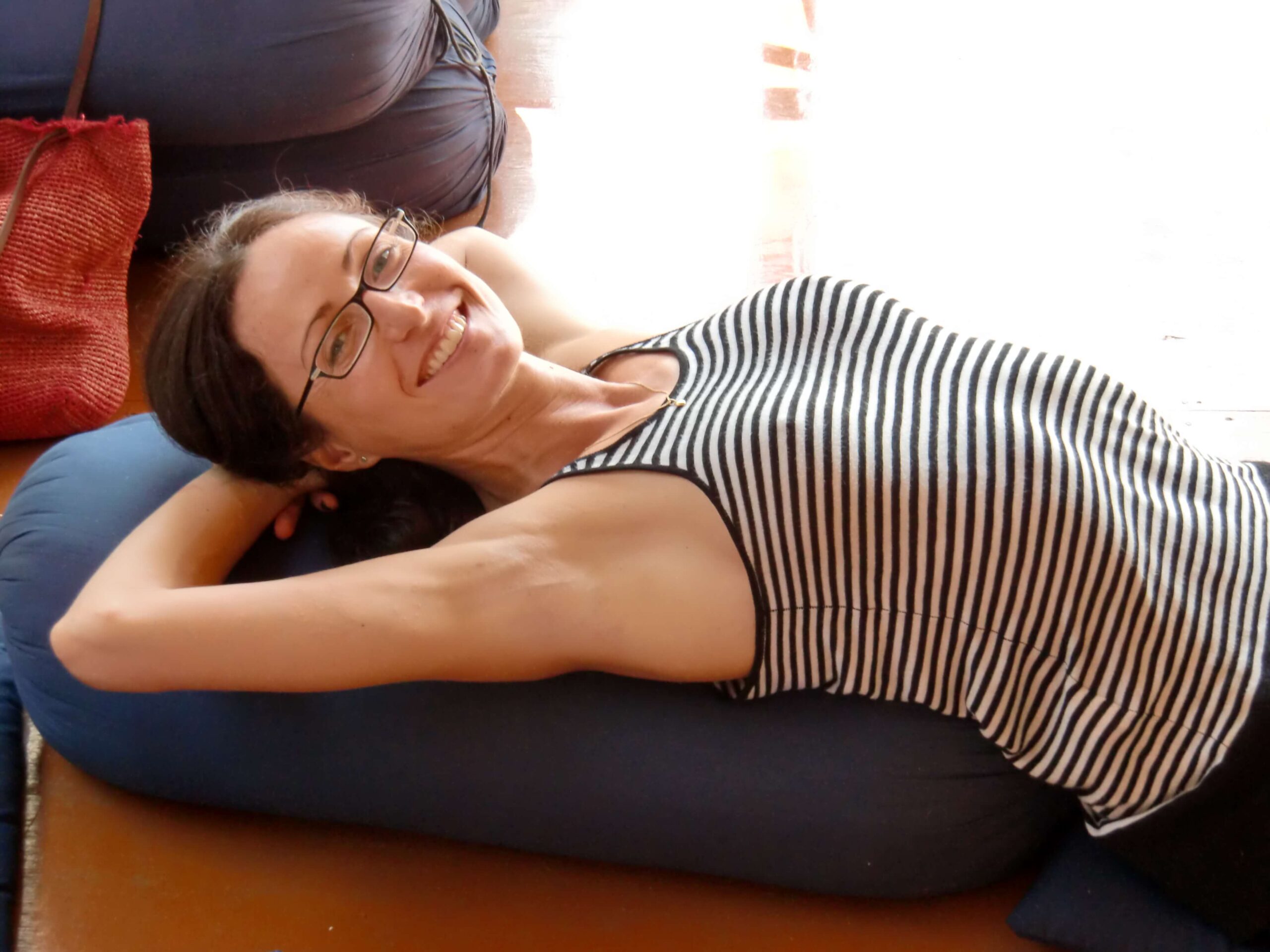 In April 2016 Tribe will have their first TTC in Bali.  A 200-hour yoga teacher training course and Yoga Alliance certification.
When you decide to do a TTC in Bali or anywhere overseas you don't often get the opportunity to get to know the teacher before you go. Well, that's about to change. I wrote our main teacher Raquel Salvador a couple of questions I wanted to know if I were you!
This is Tribes first TTC in Bali, is this your first time in Bali as well? 
Yes, it is my first time in Bali, and first time that we will offer the TTC in Bali. We (Mark & Raquel) have been teaching on Tribe yoga teacher trainings in India, Thailand, UK, Austria and Spain and now we add Bali to the list.  My partner Mark Ansari, Senior teacher for Tribe has been there before and thinks the location is ideal!
What do you expect of Bali?
I don't usually expect much of a place, Yoga teaches you to live in the present. I guess my experience of the place will have to do with my mental set up at the time. Any place conducive to explore new things, where the creative force is felt in the atmosphere is good for me.
Why did Tribe choose to do a Yoga Teacher Training in Bali?
We thought Tribe has been such a well know company with lots of international recognition needed to offer trainings in such a spiritual location. Many of our students who have been in Bali have told us what a wonderful place is. How rituals are present in everyday living and spirituality is felt in the day to day activities. I guess India is a magical place as well but probably more of a cultural shock for westerners so we thought of doing a TTC in Bali for that reason.
What can a student expect from the training?
An incredible journey because of the energy that is created within the training, due to the fellow students and the teachers. We will share our experiences on how to be guided by our own inner wisdom. Not to mimic what we see. The training covers a great variety of syllabus. Within the Asana practice, we teach different styles, despite the training being Ashtanga based.  We are giving students the tools to create their own Asana classes honoring their personal styles.
I saw on the tribe website that your focus in teaching is all about self-exploration/knowledge and awareness. How do you stimulate that? 
Through the right sequences, with the right rhythm, creating time for awareness of what is happening right there and then. I guide the students through the class with my words so their minds stay focused. It is a process, people might start feeling a connection, a state of inner harmony with just one class. But usually, it takes time to go back, to feel and stop analyzing everything mentally. It is about reconnecting the mind with the body and to experience what is actually happening in that process. Allowing that to happen you have to have a constant reminder. That is my job… to bring you back to the present moment over and over again, to your yoga mat, to your body and your breath.  And try not to have your mind are the breakfast table wondering what smoothie will they be serving today…
What kind of people do you think will join the TTC in Bali?
People who are passionate about Yoga. People who need a change in their life and see yoga as a tool for transformation.Tribe Trainings are not only for people who want to teach but for everyone who wants to learn about themselves, who wants to feel more at ease and in peace with themselves and everything else. People who want to have a little bit more comfort in their surroundings than say somewhere like India. The venue for the Bali TTC is a little more pricey than venues that we use in India but it is also quite special 
What made you decide to do a TTC?
When I did my Teachers training I wanted to get knowledge about how to teach Asana's safely to others, to gain the skills to adjust, to learn a bit more about anatomy, philosophy, all in all to have a more comprehensive understanding of yoga to be able to apply the principles learned in my own life and to be able to share them with others.
What do you expect of your students?
To have a burning passion for yoga, full commitment for the training, an open heart, and an open mind!
What advice would you give someone who is thinking about doing Bali Yoga Teacher Training?
I would advise them to come to the TTC in Bali ready to learn about themselves, with no expectations. Ready to realize that magic happens when you commit fully to something as beautiful as it is, the exploration of oneself. A common statement you'll hear from people when they finish the Tribe teacher training is, "This training changed my life, I wish I had done it before!"