50 Hr Ashtanga Vinyasa, Hatha & Mixed Styles YTT
Thailand 200-hrs (Residential)
50 hrs ASHTANGA YOGA TEACHER TRAINING.
Yoga Alliance CPD course
THIS WEEKS FOCUS: ASHTANGA 8 LIMBS, ASANA & PRANAYAMA
Early Bird Discount Now Available:
1200 950 Euros for Single Accomodation
1100 850 Euros for Shared Accomodation
You have already completed your 200hr yoga teacher training, congratulations! this 50 hr Ashtanga yoga teacher training is the perfect course next step in your spiritual education, personal practice, development of teaching skills and add-on to your yoga alliance hours.
Maybe you have trained in yin or hatha and now want to explore a more dynamic practice?
Maybe you have trained online and missed out on the in-person contact, group dynamic and interactive experience that a residential training offers?
Whatever your reason for joining us this 50hr training (1st week of our 200hr ytt) is jam packed full of a diverse range of teachings to support you into a deeper understanding and expression of yourself as a yoga practitioner and teacher. Many of the main teachings are presented in the first week of our training and you will receive the complete Tribe YTT training manual, which serves as a handy yoga 'bible' for many of our students.
WHY TRIBE?

Our training has organically evolved over 15 yrs so you can trust that the teachings and practices will be delivered to you in a professional and integral way.  Our teachers are both passionate and skilled in what they do and we take particular care to a hold safe space that allows you to deeply immerse yourself into the weeks teachings.
TRIBES ASHTANGA STYLE
We are Ashtanga rebels!! We modify and adjust the practice according to our needs and individual personal expression and we encourage you to do the same. At tribe we bring the philosophy of the yamas and niyamas onto the mat so that you explore asana through the lens of sensitivity, honesty, openness, focus and integrity. With an understanding of foundation, core, bandha and breath we take you into a safe and effective experience of asana where the emphasis is not what you do but how you do it, the criteria is to experience space, freedom, release and joy and to use the practice for your own personal growth and spiritual evolution.
RESIDENTIAL 
This is a residential training where you get to enjoy interacting with teachers and other yoga lovers in person. Whilst other schools have shifted their trainings online Tribe wishes to maintain the intimacy, integrity, and tradition of yoga as a practice that is passed to a student in the presence of a teacher. We feel that in-person training is the only way to maintain a high standard of teaching and ensure newly trained teachers are ready and equipped to teach others safely and effectively. Residential training allows yoga lovers to fully immerse themselves into the practice and study of yoga under the supervision of qualified teachers.
If you have completed a yoga teacher training on line this training will complement your studies and give you additional skills and experiences that can only be offered in person
THAILAND
Everyone loves to be in Thailand, the food, the weather, the people are AMAZING. With hospitality the best there is and staying at a venue that we have had a longtime relationship with makes our stay in this magical country just perfect.
Read up on the 50-hrs YTT
Look forward to seeing you soon!
TO BOOK

We understand that there is a lot to think about and you may have lots of questions that you want answered before you sign up. We would love to have a chat with you, get to know you and see if this training is the right training for you. We invite you to book a Video chat with us today
Or if you are ready to commit follow the steps below
1) Pay deposit to secure your spot
2) Complete the Application Form
3) Final balance payment (minus the registration fee and deposits) due on arrival
COVID: In the event of covid disruptions we will offer to either move your spot to any future training or issue a full refund.
Please note if you book through another website different refund policies apply according to who you are booking with. Please check the platform policy when booking.
19 Feb - 12 Mar 2023
3 Weeks
---
Package includes:
Training
Yoga Alliance Certificate
All study materials
Pick up from Chiang Mai Old City
Student Support
All Meals
Shared Accommodation
Max. No. of Students
24
Schedule
Day 1
*16.00:  Opening Ceremony
*18.00:  Dinner
*19-30: Evening Sadhana
Day 2 – 6
*06-15: Daily Reading, Led Sadhana (Asana, Pranayama, Meditation)
*10-00: Smoothie.
*10.30: Lecture & Asana Methodology & Teaching skills
*13-00: Lunch.
*13-30: Break / Free Time
*15-30: Adjustments and Teaching Skills/Practice
*19-00: Dinner
*20-00: Evening practice: Chanting, Yoga Nidra, Meditation etc
Day 7
*06-15: Daily Reading, Led Sadhana (Asana, Pranayama, Meditation)
*10-00: Smoothie
*11.00: Closing Ceremony & Graduation
Teachers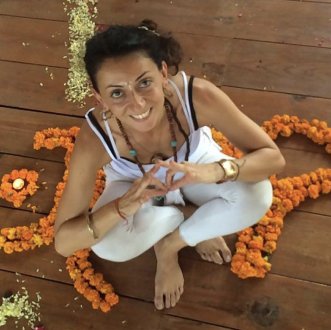 Gaia Ceccarelli
Tribe YTT Senior Teacher & Facilitator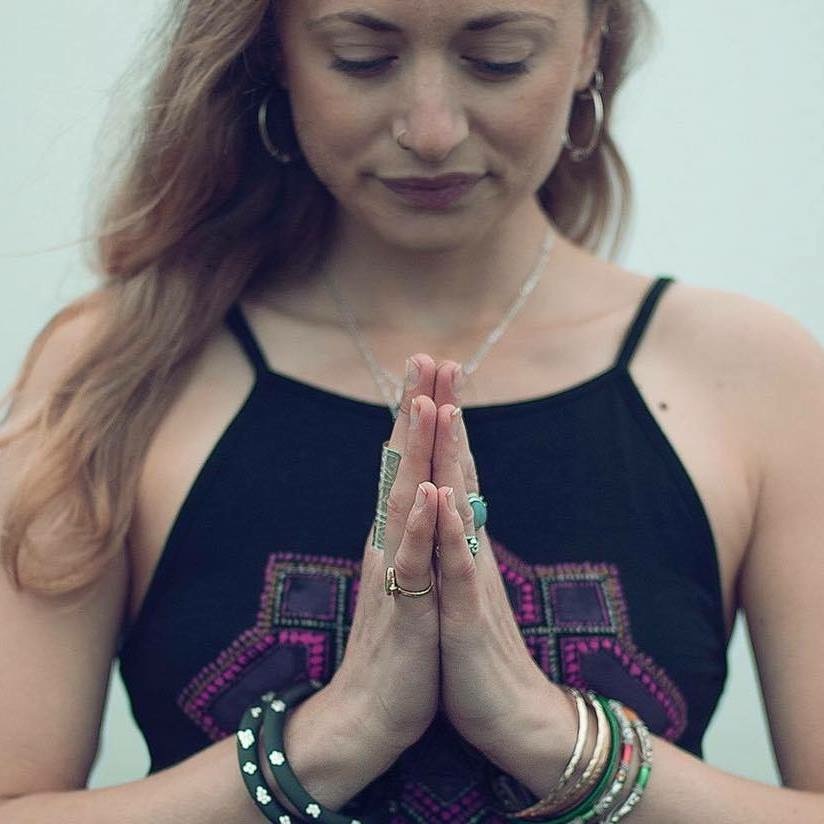 Holly Knight
Tribe YTT Primary Teacher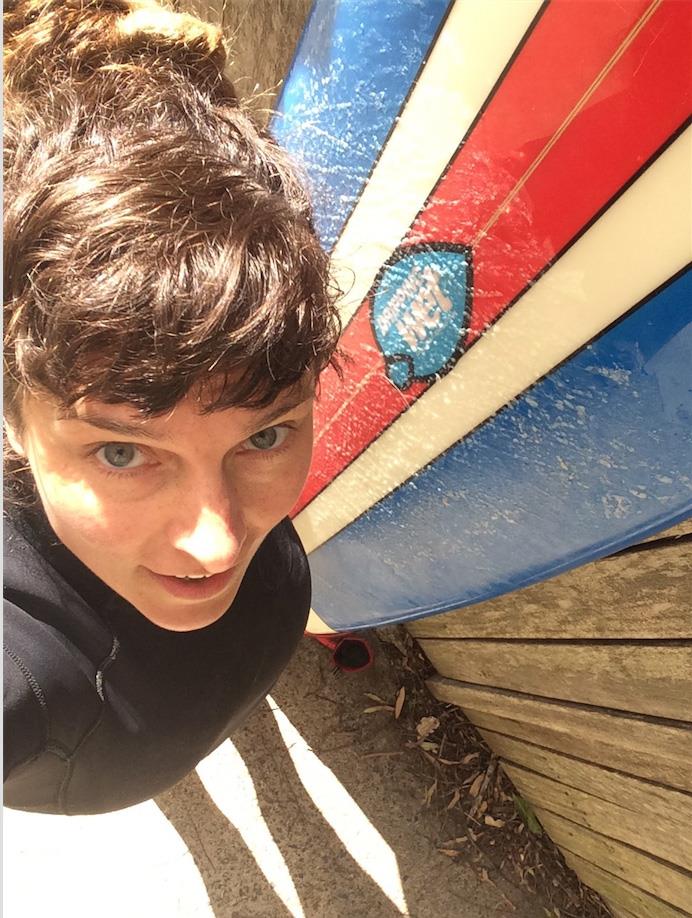 Stefanie Perkuhn
Tribe YTT Primary Teacher
Venue & Accomodation
Kaomai Lanna is situated in the North of Thailand approx. 25km from Chiang Mai with minimum distractions. As well as being a beautiful and peaceful venue for the Tribe yoga teacher training Thailand course Kaomai Lanna has some great facilities including swimming pool, spa and wellness centre, room service & free wireless.
Kaomai Lanna is a special place where teachers and students always appreciate, love their time living and studying at this venue.
Accommodation
All standard shared accommodation included in the training fee is simple yet stylish comfortable rooms with air conditioning, shower, hot & cold water, hairdryer & teak furniture.
Sharing: Occasionally the only option to secure a shared spot is to share with the opposite sex. If you specifically do not wish to share with the opposite sex please let us know.
You can upgrade to the traditional style Single Deluxe features antique furniture and fittings, bathroom with tub and shower, stylish teak platform Asian style beds and is situated on the upper-level floors of the unique barn conversions.
Please contact us for prices details
Sharing 2495 euros Early Bird1800 Euros   
Sharing Deluxe 2845 Euros Early Bird 2145 euros
Single 3295 Euros  Early Bird 2595 Euros
Single Deluxe 3495 Euros Early Bird  2795 Euros
For those who wish to invest in a super-luxury stay, Kaomai Lanna also has the butterfly room and  brick room. Visit Kaomai Lanna website for more info. get back to us for prices
Extra nights staying in Chiang Mai
Cheaper accommodation is easy to find in Chiang Mai town centre.
We provide a free minibus transfer from Chiang Mai to Kaomai Lanna on the start day of the training
Getting There
The venue is 25km from the Chiang Mai Airport and approximately 45-60 minutes by taxi.
International flight direct to Chiang Mai Airport or fly to Bangkok and take a domestic flight to Chiang Mai (1 hour). Train or Bus from Bangkok takes approximately 12 hours.
Airport Transfer to the venue included in training fee.
Meals
A Green juice for breakfast, a substantial lunch and a light evening meal are included in the yoga teacher training Thailand fee.
All meals are healthy, wholesome & vegetarian and will include tofu dishes, brown rice & fresh fruits. Food is prepared without the use of monosodium glutamates.
Special diets like Gluten intolerant and non-diary can easily be catered for
Breakfast
– Green Vegetable blended drink + Muesli/nuts/dried fruits + coconut milk
Lunch
– 1 Thai Dish, Rice, Salad  +  fruits
Dinner
– Large Salad with beans or pulses  + Hot soup
Each Sunday is a Purification day. eg Green juice only all day for breakfast, lunch and dinner or a day of vegetable soup
Students who do not wish to participate can organise and pay separately for alternative meals.

Travel info
Visa: 30 days visa on arrival for most nationalities.
If you wish to spend longer in Thailand you will need to apply for 2 months tourist visa or you can apply for a visa extension whilst in Thailand. Please check with the Thai Embassy in your country for more details.
Student Testimonials
Evi Van Meirhaeghe, Belgium
Training in Thailand
"The Tribe Teacher Training Thailand course, March 2011 was one of the best things I have done in my life. I did not know quite what to expect, but it soon became clear that this was going to be a very special experience. The venue has an amazing yoga space and beautiful rooms, located in a lush garden. The vegetarian food is excellent, as is the pool where you can spend your time off.
And then, of course, there is the fantastic teaching team. Each and every teacher has their own teaching style, having studied various styles of yoga, and has heaps of knowledge to offer to the students. I learned so much from each of them.
Every day presented challenges, adventures and growing opportunities on and off the mat, as we learned more about yoga asana, pranayama, philosophy, Ayurveda, the chakras. As soon as I got out of the training I started teaching, and I find that I am able to do so with confidence since we were encouraged to find our inner teacher and develop our own style. Apart from that a lot of time was spent on the art of adjusting, which greatly helps me with getting students safely in and out of poses. I highly recommend this training to anyone with a passion for sharing this wonderful thing called yoga.
But watch out: your life might never be the same again!
Spa treatments
As part of the student support program on the yoga teacher training Thailand course you receive a complimentary traditional Thai massage.
Throughout the training book therapies and treatments at affordable prices in the venue Spa. So you can enjoy pampering yourself on a regular basis at special student discount prices:
60 minutes Thai Traditional Massage
60 minutes Aromatherapy Massage
60 minutes Herbal Compress
60 minutes Swedish massage
60 minutes Foot bath and reflexology massage
45 minutes Body Scrub
45 minutes Green secret face treatment

Syllabus
50 hrs YTT: ASHTANGA 8 LIMBS, ASANA & PRANAYAMA
Ashtanga 8 limbs
Integrating the Yamas and Niyamas into your practice, teaching & life
Asana fundamentals (foundation, core, bandha, breath) and application of the Tadasana Dynamic
Teaching skills & practice
Asana Methodology
Props, Modifications, and Variations of key Ashtanga Postures
The Art of Adjusting
Chanting, Yoga Nidra Sessions, Meditation
50-hr Training Learn More