Level 1, 200 Hr Ashtanga & Hatha YTT
Sri Lanka 200-hrs (Residential)
18 February to 11 March (22 days)
Please check current covid regulations
SIGN UP NOW. It's going to be amazing!!!!
Tribe is known for its relaxed and fun atmosphere and getting great results!
We are 100% dedicated, passionate about supporting you into a yoga practice and lifestyle. It doesn't matter what your current yoga experience is, this will be the perfect opportunity for you to focus on yourself and allow the yoga practices to support you into deep healing, personal growth, and spiritual evolution. And this is going to be a wonderful way to take time out, de-stress and unwind from your normal daily activities and working life.
Our aim support you to embody and embrace the spirit of yoga so that you are more empowered to flow through your days more tuned in, more centered, more balanced, and generally more happy.
On a Tribe training, you receive the tools, understanding, and inspiration to revitalise your life on all levels. The asana, pranayama, meditation, conscious eating program, healing, purification techniques, chanting, philosophy, and 'down to earth' fun yet studious atmosphere combine to give you a truly magical and unique journey of transformation & self-discovery.
You will love Sri Lanka. It has such a very special energy about it. The people, the culture, and the landscape are just magical.  It's the perfect destination for Tribe`s Level 1 yoga teacher training.
Since 2007 we have been offering yoga teacher trainings. The training fee is often dictated by the venue cost. In the hope of making this training available to people on a lesser budget we have slashed our profit margin and partnered with a somewhat wonderful resort to offer you a fantastic opportunity to study in real comfort.
The beautiful venue and our home for the training is right on the beach. All rooms have room service with an attached bathroom, a swimming pool, beautiful gardens. We are talking super luxury!!! and we are happy to be able to offer you a very special low and friendly price.
If you want to make a positive change in your life then this challenging and rewarding experience could be just what you need.
Why Tribe
Established in 2007 with more than 50 Trainings completed since
Minimum 3 teachers on every training
Comprehensive manual
Emphasis on all practices of yoga for spiritual growth & personal transformation
Down to earth presentation of traditional and authentic yoga teachings
We put our heart and soul into guiding and supporting you as an individual
We are 100% available for you and invite you to talk to one of our teachers before you sign up
All-inclusive fees:
2695 Euros – 2 Sharing Deluxe
3195 Euros – Single Deluxe
EARLY BIRDS
Book now and get a 500 euros Discount
2195 Euros – 2 Sharing Deluxe
2695 Euros – Single Deluxe
If accommodation is fully booked alternative accommodation will be arranged for you.
TO BOOK

We understand that there is a lot to think about and you may have lots of questions that you want to be answered before you sign up. We would love to have a chat with you, get to know you and see if this training is the right training for you. We invite you to book a VIDEO CHAT with us today
Or if you are ready to commit follow the steps below
1) Pay 500 Euros Deposit
2) Complete the Application Form
3) Final balance payment (minus the registration fee and deposits) due on arrival
COVID: In the event of covid disruptions we will offer to either move your spot to any future training or issue a full refund
please note if you book through another website different refund policies apply according to who you are booking with. Please check the platform policy when booking
LETS TALK
Dont forget! we are readily available to answer your questions and have an informal chat to talk about the training and whether this training is the right one for you. Contact us to book a video call
18 Feb - 11 Mar 2023
3 Weeks
---
Package includes:
21 nights accommodation
Tuition
All study materials
Yoga Alliance Certificate
All scheduled meals
Temple visit
Max. No. of Students
24
Schedule
This training is packed with a rainbow spectrum of practices and studies to give you spiritual nourishment and lead your into a satisfying yogic lifestyle. This 200-hr yoga teacher training is complete in its syllabus, content, and required hours. 
It is important to recognize that this training is super intensive with long days and high demand for continuous focus and commitment. This is not a yoga holiday!
1st Day – Check in 2pm, trainings starts at 4.30pm
Daily Schedule
*06-15: Daily Reading, Asana, Pranayama, Meditation,
*10-00: Breakfast.
*10.30: Lectures: Theory, Methodology, Philosophy, or Anatomy.
*13-00: Lunch.
*13-30: Study time & relaxation
*15-30: Group Work, Asana Methodology, Teaching skills
*19-00: Dinner
*20-00: Open discussion & Evening practice (chanting, yoga nidra, meditation)
Saturday
*15.00 – 19.30: Teaching methodology and teaching practice
Last Day training ends at 1pm
Days Off There are 2 x 1/2 days scheduled during the training as 'time off' for self-study and to rest
Trainees are assessed continuously throughout the duration of the training. Attitude and commitment towards practice and teaching, personal accomplishment & progress, and the ability to understand, express and share the teachings are all considerations in deciding whether a trainee has successfully completed the course.
Attendance: 95% of attendance is required in order to receive a certificate. Since the training is intensive there is very little room for non-attendance.
In the case of continuous non-attendance, additional hours of study on a future training will be required and a certificate of either 100, 150, or 175 hours will be issued to reflect the hours completed. Additional hours of study are subject to a teaching fee.
Please note: Teaching certificates are issued at the discretion of the Tribe teachers based on trainee performance and attainment. All students are required to reflect the aptitude and attitude of a yoga aspirant and also achieve 75% pass rates in exams and assessments. If a trainee fails in any part of the training re-takes are possible during training or if more time is needed completion can take place as and when the student is ready at a later date post training.
It is Tribes experience that all students who apply themselves to the best of their ability pass. In the rare case that a trainee needs additional time developing their understanding or skills a temporary certificate with a footnote 'more training recommended before teaching to the public' will be issued. Full certification will be issued on completion of additional assignments completed post training.
Teachers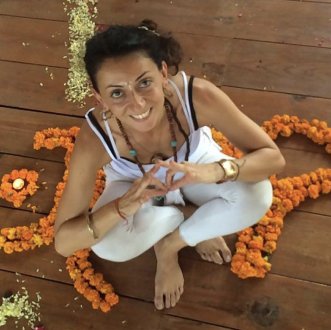 Gaia Ceccarelli
Tribe YTT Senior Teacher & Facilitator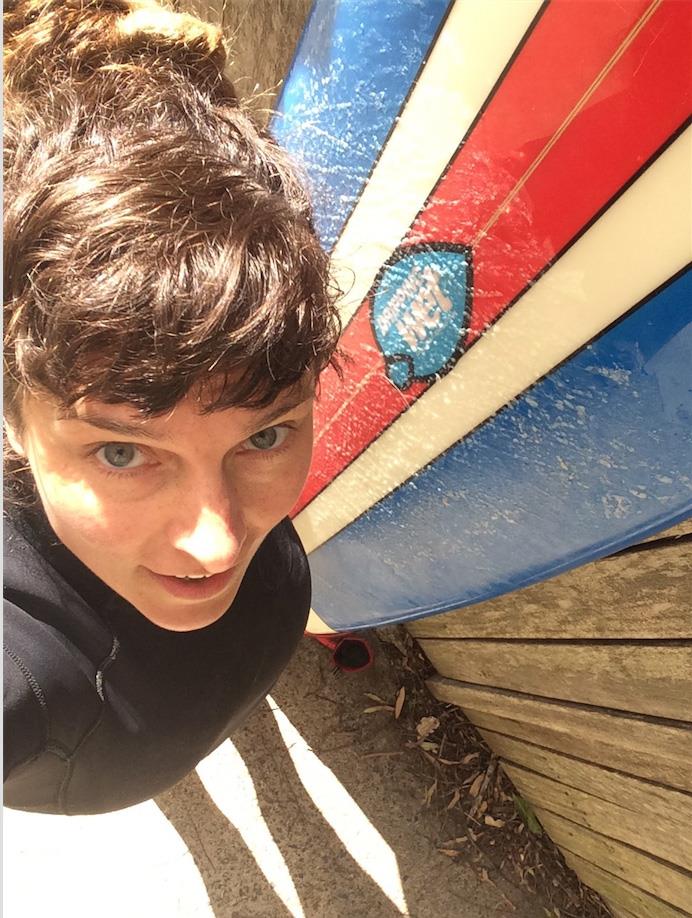 Stefanie Perkuhn
Tribe YTT Primary Teacher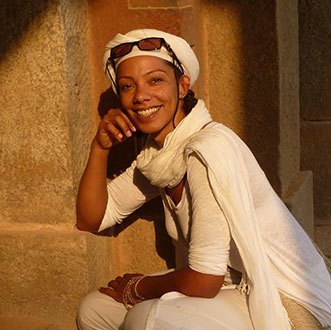 Scarlett Dee
Tribe YTT Senior Teacher & Facilitator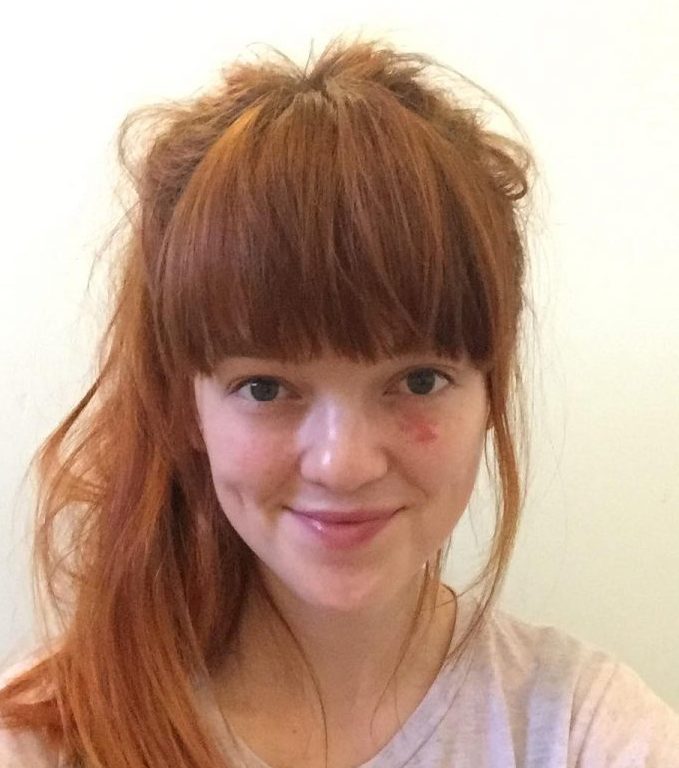 Tasha Slinn
Tribe YTT Primary Teacher
Venue & Accomodation
Our Venue is situated next close to the town of Tangalle next to the estuary and beach where freshwater meets the sea, complete with a swimming pool, tropical gardens and a great service. Set in a quiet area its the perfect spot for studies and relaxation. And there is plenty of opportunity for walking, kayaking, swimming and exploring before or after the training.
The rooms are lovely, clean and spacious with great bathrooms. Lagoon Paradise Beach Resort
All-inclusive fees:
2695 Euros – 2 Sharing Deluxe
3195 Euros – Single Deluxe
EARLY BIRDS
Book now and get a 500 euros Discount
2195 Euros – 2 Sharing Deluxe
2695 Euros – Single Deluxe
Extra nights 
We encourage students to arrive at least one day in advance to recover from the travelling and relax before the training starts. You can book extra nights in the venue or there are cheaper options in the local area through booking.com
Meals
Something light for the morning break and 2 delicious vegetarian meals a day are included in the package. On level 1 trainings we introduce fasting and detox practices. Though greatly beneficial fasting is not compulsory. Students are encouraged to listen to conscious eating lectures and decide for themselves during the training if they wish to participate
All meals are vegan. The venue kitchen cater all specific dietary needs on request.
You can order addition to your diet from the restaurant at cost.
Travel info
Visitors to Sri Lanka visiting for tourism purposes must obtain an Electronic Travel Authorization (ETA), unless they are exempt, prior to arrival or on arrival to Sri Lanka or they must obtain a visa in advance. Please check with the Sri Lankan Embassy in your country for all the details related to applying for a tourist visa.
FLY
The closest international airport to the retreat center is Katunayake Airport in Colombo (162.8).  The domestic airport Dickwella is just 10km away
Other nearby airports include Hambantota (HRI) (46.5 km), Koggala (KCT) (52.7 km),
Students could be assisted in organizing transportation upon request.
Taxi from Colombo = 1 person 70 euros, up to 5 sharing
TRAIN
local trains travel from Colombo to Matara. From there it is a 20 min taxi. Total price approx 20 euros
Student Testimonials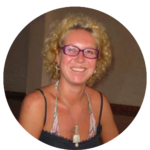 Evi Van Meirhaeghe, (Belgium)
Thailand March 2011
… And then, of course, there is the fantastic teaching team. Each and every teacher has their own teaching style and has heaps of knowledge to offer to the students. I learned so much from each of them. Every day presented challenges, adventures, and growing opportunities on and off the mat, as we learned more about yoga asana, pranayama, philosophy, Ayurveda, the chakras.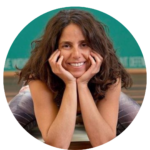 Bihter Atayurt Argun (Turkey)
Austria August 2014
One word that summarizes my experience with Tribe is ''transformative''. I came out a different person. More conscious, with a better attitude towards myself and the universe and a deeper understanding of what Life is all about…
…. Conclusion: Deep down from my heart I want to share that the 4 weeks I have spent with Tribe Yoga has been one of the most cherished experiences in my life.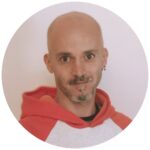 Tommaso Sguanci, (Italy)
India, April 2016
I am into yoga since 2003 as I was a monk in a spiritual community for 7 years, doing yoga, meditation, vegetarianism, fasting, chastity, poverty, obedience, and many other ascetic things. I practiced many types of yoga and Teachers were really well prepared, not just in poses, also in philosophy, spirituality, diet, complementary medicine, mantras, kriyas.  Scarlett is a force of nature! I love the kindness and the warm heart of all of the teachers.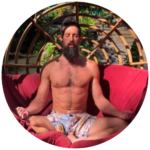 Bogey Boyd, Canada
GOA, Jan 2013
It was rigorous, it pushed my boundaries to the point that I became a completely different person. The person I have always hoped to become: Like a jigsaw puzzle, the many pieces of my life seemed to just fall into place – I was able to adopt teachings into my daily life by ACTUALLY DOING THE WORK. I know in my heart that Tribe has shown me the path towards The Awesome Now it's up to me to walk that path. Thank you so much for your guidance Tribe!!!!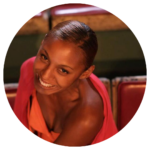 Tamara Cavernelis-Grant, (South Africa)
India January 2015
Tribe possesses a professional teaching faculty, who are motivated, encouraging, well experienced, in addition to being masterfully talented in their teaching capabilities. Not only has completing the training deepened my dedication and motivation towards my own personal practice, but it has also led to enlightening self-discovery and beautiful awakening.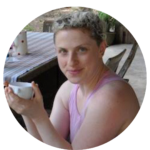 Hannah Crichton, UK
Thailand 2016
A once in a lifetime experience. This fully comprehensive course allowed improvement for yoga asana and self-practice but gave valuable tools for life as a yoga teacher and human being. Fabulous!"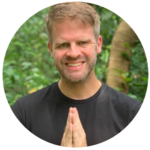 Bruce Taylor, (USA)
Austria August  2016
…  I can't speak highly enough of the experience. Throughout the duration of the training all time was fully utilized and it was clear that there was an immense amount of planning and structure integrated into the experience. The teachers are absolutely top-notch, to say the least… Without Tribe, I wouldn't have been able to move into such fields professionally. Don't hesitate, it's worth every bit of your investment.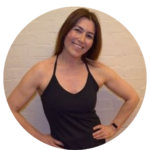 Claire Wilson, UK
England October 2018
…  I am indebted to Tribe and all of their trainers as they shared their knowledge, passion. I really felt there was time and space to listen and be attentive to the physical and spiritual changes that were happening, which was wonderful.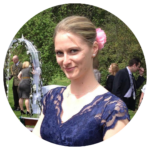 Zuzana Holtby
Austria 2016
It was exactly during this course that I felt like I arrived home. I learned a lot. I felt very alive and became super-sensitive to the things I hadn't been previously aware of. Thanks to this, I was able to work on myself not just as a yoga teacher but more so as a human being. Through the beautiful presence of the teachers, I allowed myself to soften into knowing, that all truly is well!"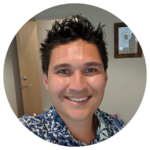 Trent Banyan, (Australia)
India 2013
"Since January 2013, I have consistently had a daily practice, incorporating it into every aspect of my life…  I can't thank Tribe Yoga enough for the fantastic training. My yoga journey continually grows and my whole life feels in line with what the universe has in store for me. My classes are a credit to the teachings of the whole Tribe Yoga team and the countless gifts the other students on the course passed on to me!
Syllabus
Our style of yoga is not led by one specific school of training, Tribe teachers have a wealth of knowledge and wisdom from their individual yoga journeys collectively offering an authentic foundation in hatha yoga interlaced with other styles to inspire your onward journey of development. The emphasis on the meditation aspect of yoga practice is an opportunity to take your inquiry deeper both on and off the mat.
Full Training Overview & Syllabus can be found here