Level 1, 200 Hr Ashtanga Vinyasa, Hatha & Mixed Styles YTT
Chiang Mai, Thailand (Residential)
Every year Tribe's level 1, 200-hour yoga teacher training Thailand course attracts students from all over the world. This training appeals to students who wish to study in Asia and enjoy a more luxurious setting with great service, fantastic foods and generally higher standards than what is often offered in India.
The weather is great and the venue peaceful. On your days off you can travel into Chiang Mai and enjoy the night market, go to cooking school & massage school and visit temples. Or you can get out into nature and enjoy the Thai jungle, visit waterfalls and the local hill tribes. It's definitely a very magical place to visit.
27 Oct - 17 Nov 2019
3 Weeks
---
Package includes:
Training, Yoga Alliance Certificate & study materials
Airport transfer to the venue
Student Support
All Meals
Shared Accommodation
Max. No. of Students
20
Schedule & duration
The daily schedule for the yoga teacher training course is as follows:
06.00 – 10.00 Morning yoga practice
10.00 – 10.30 Breakfast
10.30 – 13.30 Morning lectures and theory
13.30 – 14.15 Lunch
15-30 – 18.30 Teaching methodology and teaching practice
19.00 – 19.30 Dinner
20.00 – 21.00 Self-study, chanting, meditation or evening lecture
One day will be scheduled during the training as 'time off' for self-study and relaxation. It's important to recognise that the 3-week training is super intensive, with long days and a demand for continuous focus and commitment.
At Tribe we offer 3 to 4 week 200-hour yoga teacher training courses, If you are employed or running a business taking time out to complete a 4-week training may not be possible so we hope this training will support those with busy schedules to attend. The training hours are complete and certificates will be issued at the end of 3 weeks.
Duration: October 27th – November 17th, 2019 (21 days)
This Tribe 3-week level 1 yoga teacher training Thailand course has the same syllabus, content and required hours as the Tribe 4-week training. Completing the training in 3 weeks is made possible by the schedule as detailed above. At the end of the training successful students have reached a level of competence which enables them to teach a 75mins class with basic skill, understanding and confidence.
Teachers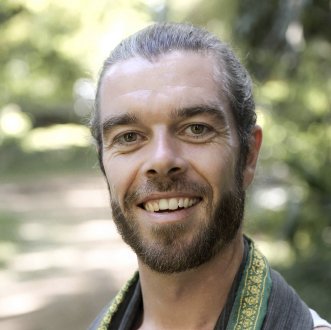 Rory Trollen
Senior Teacher and Training Facilitator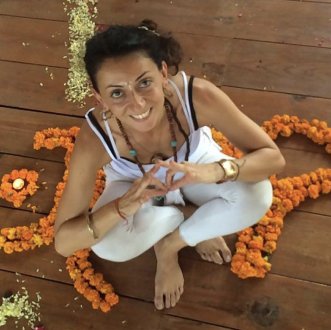 Gaia Ceccarelli
Senior Teacher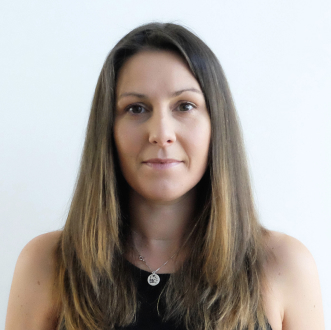 Shelley Aspden
Yoga Teacher
Venue & Accomodation
Kaomai Lanna is situated in the North of Thailand approx. 25km from Chiang Mai with minimum distractions. As well as being a beautiful and peaceful venue for the Tribe yoga teacher training Thailand course Kaomai Lanna has some great facilities including swimming pool, spa and wellness centre, room service & free wireless.
Kaomai Lanna is a special place where teachers and students always appreciate, love their time living and studying at this venue.
Accommodation
Check-in Oct 27th & check-out 11 am Nov 17th
The closing ceremony takes place on Nov 17th 11 am – 1 pm. You can leave the venue thereafter.
All standard shared accommodation included in the training fee is stylish and comfortable with Western beds, air conditioning, shower, hot & cold water, hairdryer & teak furniture.
Sharing: Occasionally the only option to secure a shared spot is to share with the opposite sex. If you specifically do not wish to share with the opposite sex please let us know.
You can upgrade to the traditional style Single Deluxe features antique furniture and fittings, bathroom with tub and shower, stylish teak platform Asian style beds and is situated on the upper-level floors of the unique barn conversions.
Sharing: 2695 Euros all-inclusive
Single: 3195 Euros all-inclusive
Single Deluxe: 3395 Euros all-inclusive
For those who wish to invest in a super luxury stay Kaomai lanna also have butterfly room – or the brick room.
Price on request
Bringing Family:
For an extra cost bring your partner or children. ask for details
Extra nights staying in Chiang Mai
Cheaper accommodation (from 5 euros per night) is easy to find in Chiang Mai town centre.
We provide a free mini bus transfer from Chiang Mai to Kaomai Lanna on the start day of the training
Getting There
The venue is 25km from the Chiang Mai Airport and approximately 45-60 minutes by taxi.
International flight direct to Chiang Mai Airport or fly to Bangkok and take a domestic flight to Chiang Mai (1 hour). Train or Bus from Bangkok takes approximately 12 hours.
Airport Transfer to the venue included in training fee.
We recommend you flight search with www.kayak.com.
Meals
Smoothie Breakfast, lunch and a light evening meal included in the yoga teacher training Thailand cost. All meals are healthy, wholesome & vegetarian and will include tofu dishes, brown rice & fresh fruits. Food is prepared without the use of monosodium glutamates. Special diets like Gluten intolerant
and non-diary can easily be catered for.
Sunday is a fruit fast day. Fruit only all day for breakfast, lunch and dinner. Students who do not wish to fast can organise and pay separately for any alternative meals they wish to eat.

Spa treatments
As part of the student support program on the yoga teacher training Thailand course you receive a complimentary traditional Thai massage.
Throughout the training book therapies and treatments at affordable prices in the venue Spa. So you can enjoy pampering yourself on a regular basis at special student discount prices:
60 minutes Thai Traditional Massage
60 minutes Aromatherapy Massage
60 minutes Herbal Compress
60 minutes Swedish massage
60 minutes Foot bath and reflexology massage
45 minutes Body Scrub
45 minutes Green secret face treatment

Travel info
Visa: 30 days visa on arrival for most nationalities.
If you wish to spend longer in Thailand you will need to apply for 2 months tourist visa or you can apply for a visa extension whilst in Thailand. Please check with the Thai Embassy in your country for more details.
Student Testimonials
Evi Van Meirhaeghe, Belgium
Training in Thailand
"The Tribe Teacher Training Thailand course, March 2011 was one of the best things I have done in my life. I did not know quite what to expect, but it soon became clear that this was going to be a very special experience. The venue has an amazing yoga space and beautiful rooms, located in a lush garden. The vegetarian food is excellent, as is the pool where you can spend your time off.
And then, of course, there is the fantastic teaching team. Each and every teacher has their own teaching style, having studied various styles of yoga, and has heaps of knowledge to offer to the students. I learned so much from each of them.
Every day presented challenges, adventures and growing opportunities on and off the mat, as we learned more about yoga asana, pranayama, philosophy, Ayurveda, the chakras. As soon as I got out of the training I started teaching, and I find that I am able to do so with confidence since we were encouraged to find our inner teacher and develop our own style. Apart from that a lot of time was spent on the art of adjusting, which greatly helps me with getting students safely in and out of poses. I highly recommend this training to anyone with a passion for sharing this wonderful thing called yoga.
But watch out: your life might never be the same again!"
Similar Listings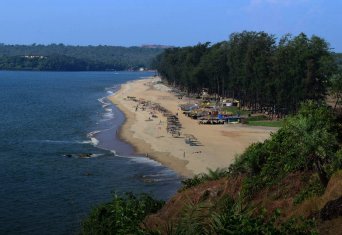 24 Nov - 13 Dec 2018
3 Weeks
---