Level 1, 200 Hr Hatha & Mixed Styles YTT
Sri Lanka (Residential)
Sri Lanka has a very special energy about it. The people, the culture and the landscape are just magical, and that is why we have chosen this destination for Tribe`s level 1 Yoga Teacher Training. Committing to a 4 week immersion into the study and practice of yoga is intense and needs the right space to be able to go into that journey with space to breath, nature to heal and a family of new friendships to take form.
This course allow yoga enthusiasts to truly embody and embrace the spirit of yoga under the expert guidance of dedicated, passionate and integral yoga teachers.  Open to all levels this is a wonderful way to take time out, de-stress and unwind from your normal daily activities and working life. Instead you can focus on yourself and allow the yoga practices to support deep healing, personal growth and spiritual evolution. During the course profound internal processing can take place and a new and fresh perspective cultivated that supports you to develop a more holistic and yogic lifestyle.
Whilst many who come on the course do want to become yoga teachers there are also many students who attend the training simply to have a month of yoga study and self-exploration. The teaching skills are fun and are a useful tool for everybody to look more deeply into ones own understanding and practice.
On a Tribe training you receive the tools, understanding and inspiration to revitalize your life on all levels. The asana, pranayama, meditation, conscious eating program, healing, purification techniques, chanting, philosophy and 'down to earth' fun yet studious atmosphere combine to give you a truly magical and unique journey of transformation & self discovery.
If you want to make positive change in your life then this challenging and rewarding experience could be just want you need.
16 Jun - 12 Jul 2019
4 Weeks
---
Package includes:
26 nights Accommodation
Tuition
All Study Materials
Yoga Alliance Certificate
All Scheduled meals
Group day outing
Complimentary Auverda treatment
Max. No. of Students
20
Schedule & duration
It is 4 weeks training with plenty of time off to process the teachings and explore the surroundings of the venue
Typical schedule:
06.15 – 10.00 Morning Asana, Pranayama & Meditation
10.00 – 10.40 Breakfast Smoothie
10.40 – 11.00 Sanskrit or Conscious Eating
11.00 – 13.00 Morning lectures and theory
13.00 – 15.30 Lunch
15.30 – 19.00 Teaching methodology and teaching practice
19.00 –  Dinner
20.00 – 20.45 Chanting, Meditation or Audio Discourse (2 evenings per week)
One day off per week
Syllabus
Full Syllabus can be found here
Our style of yoga is not led by one specific school of training, Tribe teachers have a wealth of knowledge and wisdom from their individual yoga journeys collectively offering an authentic foundation in hatha yoga interlaced with other styles to inspire your onward journey of development. The emphasis on the meditation element is an opportunity to take your enquiry deeper both on and off the mat.
Teachers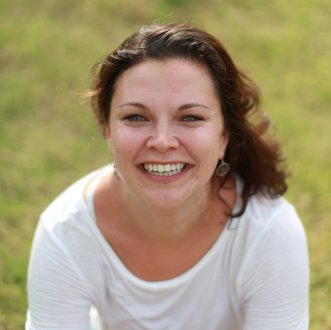 Olga Marusova
Yoga Teacher & Tribe's Administrator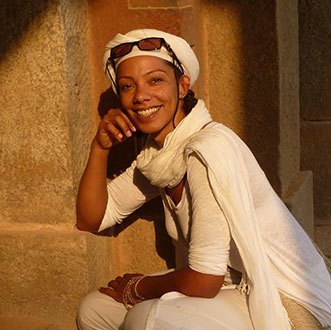 Scarlett Mehigan
Senior Teacher & Facilitator
Venue & Accomodation
Back of Beyond Kahandamodara is a beautiful eco and ayurveda retreat center set in 14 acres of land. Aiming to be self sufficient, they grow their own produce and cook the most delicious vegetarian meals. Close to an estuary and beach where fresh water meets the sea, there is plenty of opportunity for walking, cycling and exploring, but also has the added benefit of being tucked away so that there are no distractions from the immersive work you will be doing.
Meals
Breakfast smoothie and 2 delicious vegetarian meals a day are included in the package. Most of the vegetables are organically grown at the venue. On level 1 trainings we introduce fasting and detox practices. Though greatly beneficial fasting is not compulsory. Students are encouraged to listen to conscious eating lectures and decide for themselves if they wish to participate
Spa treatments
As a part of student support program you will recieve a complimentary Auverda treatment in Auverda center at the venue.
Travel info
Visitors to Sri Lanka visiting for tourism purposes must obtain an Electronic Travel Authorization (ETA), unless they are exempt, prior to arrival or on arrival to Sri Lanka or they must obtain a visa in advance. Please check with the Sri Lankan Embassy in your country for all the details related to applying for a tourist visa.
The closest international airport to the retreat center is Katunayake Airport in Colombo. Students could be assisted in organizing transportation upon request.