Level 1, 200 Hr Ashtanga Vinyasa, Hatha & Mixed Styles YTT
Uk 200-HRS (Non-Residential)
🌟 Dive into a Transformative 200-Hour Yoga Teacher Training Journey 🌟
🧘‍♀️ Are you ready to embark on a life-changing yoga adventure, but struggling to find the time? Tribe has your back! 🧘‍♂️
⏳ No more sacrificing your daily life, family, or job commitments. We understand the demands of modern living, and that's why we've designed a flexible 200-hour Yoga Teacher Training program.
🗓️ This training is spread over 6 months. Most of the studies are in person at MOY. 3 Days of study are Live on Zoom and some self study and teaching pratice is done over zoom in small groups
The next dates for this empowering journey have been set as follows!
Crewe: June 7th, 8th, 9th, 10th 
Live Zoom: ?date?
Crewe:July 13th, 14th 
Crewe:August 17th, 18th
Live Zoom: ?date?
Crewe: September 21st, 22nd 
Live Zoom: ?date?
Crewe: October 12th, 13th
Crewe: November 15th, 16th, 17th 
🌍 Join us at The Ministry of Yoga, Crewe, Cheshire, UK. Our sanctuary is lovingly owned and operated by Tribe's Senior Teacher, Shelley Aspen.
💫 What makes our training stand out? 💫
🌱 A Diverse Melting Pot: Our program brings together an eclectic mix of individuals from various cultures, backgrounds, and walks of life. It's a place where your horizons will expand, and lifelong friendships will blossom.
🧘‍♀️ Guidance from International Experts: You'll be nurtured by an international team of seasoned yoga teachers who are passionate about helping you on your journey of self-discovery. They'll expose you to various yoga styles and enrich your understanding of yoga theory and practice.
🌟 Uniqueness in Unity: Our Tribe teachers are not just instructors; they're fascinating individuals who each bring a unique perspective to the training. They've immersed themselves in the yogic lifestyle for years, embodying the wisdom they share.
🚀 Empower Your Inner Teacher: Our goal is to help you unearth your inner voice as a yoga instructor. We believe in nurturing your unique style and helping you evolve authentically.
🌠 Ready to step into your power as a yoga teacher? Your journey begins with Tribe. Stay tuned for our upcoming dates, and get ready to embrace a world of growth, community, and self-discovery.
Join us in making a positive change, one yoga class at a time. 🙏🌞
Next Dates to be Announced
8 Months
---
Training cost: 2850 Euros
Package includes:
Tuition
Study materials
Yoga Alliance certificate
Breakfast smoothie and scheduled meals
Max. No. of Students
32
Teachers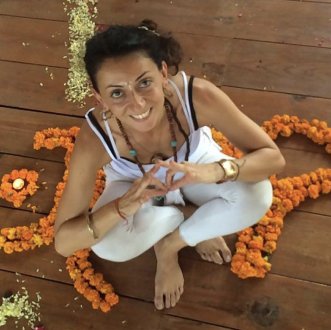 Gaia Ceccarelli
Tribe YTT Senior Teacher & Facilitator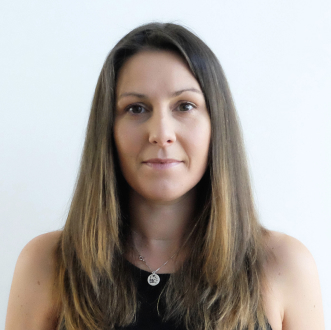 Shelley Aspden
Yoga Teacher
Venue & Accomodation
The Ministry of Yoga and Well-being was built in 2015 in Crewe, Cheshire to provide a safe, comfortable and relaxing space for the local community to engage mindfully in holistic and well-being practices.
This beautiful center hosts a wonderful community of teachers and therapists from the local area who offer classes, workshops, treatments and more to the people of Crewe and the surrounding areas.
There are three beautiful yoga studios, four therapy rooms, a cafe space with outdoor roof terrace, changing facilities and full disability access throughout.
Meals
During the training you will receive a breakfast green smoothie as part of the course.  Tea and coffee will be provided at break times for all students. Students can eat their own lunches in the cafe, limited fridge space will be available.
Travel info
The Ministry of Yoga is a 15 minute walk from Crewe train station.  Crewe train station is a central hub for rail transport, linking the Northwest to all major cities such as Manchester, Liverpool and London.
There is free on street parking around the center, and we have bicycle racks for those people peddling to the studio.
Student Testimonials
Susy Walsh – Level 1 UK 2018
"I attended the Intensive 3-Week 200hr Teacher Training in July 2018 at the Ministry of Yoga in Cheshire. The course was brilliantly varied between philosophy, theory and practical lectures and I felt like I was learning something new every day and it was always engaging. The teachers were very knowledgeable, motivating and inspirational. My personal asana practice improved immensely and the more subtle benefits of Yoga, that I was aware of but perhaps hadn't truly experienced before, surfaced and became much more perceptible. I signed up to the Teacher Training with the view to challenge myself and step outside my comfort zone without having the intention of teaching yoga but after completing the training I've caught the bug and have started teaching my own classes. I highly recommend the course to anyone who wants to deepen their own practice or wishes to become a proficient and well-rounded teacher."