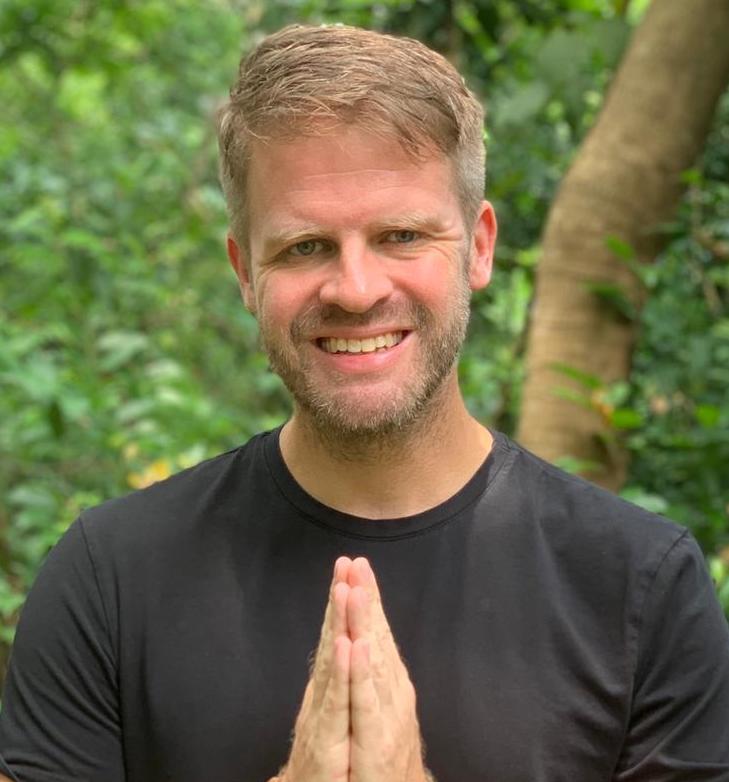 Bruce Taylor
Yoga Teacher & Reiki Master

---
Bruce has always had a keen interest in meditation, mindfulness, energy healing, yoga and  holistic health.  He can fondly recall his first opportunities to sit in silence as a young boy and the impacts it had on his inner world and internal environment.  Bruce strives to be led, as much as possible, by this internal flow of energy and he has dedicated his career to helping others along their path of self discovery and healing via energy work and movement.
Bruce is a Reiki Master Practitioner and Teacher in multiple forms of Reiki and has trained under some of the world's leading experts in the field, both in Japan and globally. 
Beyond Reiki, he is a teacher and practitioner of yoga (A Tribe Yoga Graduate!), meditation, pranayama (the mastery of one's breath), sound therapy, tantra, non-violent communication, and a wellbeing & relationship coach for individuals, couples, and corporations.  Bruce runs retreats globally that focus on energy, wellbeing, communication, and personal evolution. 
Bruce is currently based in France, but prior was in Hong Kong and was working as a full time healer at the oldest and most respected holistic health center in Hong Kong, The Vitality Center, as well as teaching Reiki, meditation, breathwork and healing in various studios and privately.
Prior to his shift fully into energy work in 2017, Bruce spent 14 years as a secondary school teacher focusing on Economics, Astronomy, Philosophy, and Social Science.  This mixed background speaks to his ability to take the complex and, perhaps, abstract world of energy work and holistic wellness and teach it in terms that are accessible from both a scientific and metaphysical perspective.
He looks forward to walking this journey into your own wellness and will be with you as your internal world of balance, health, vitality and abundance begins to drive your external reality.