Dec 10, 2015
Things to do in Chiang Mai when you travel to the Tribe Thailand Yoga Teacher Training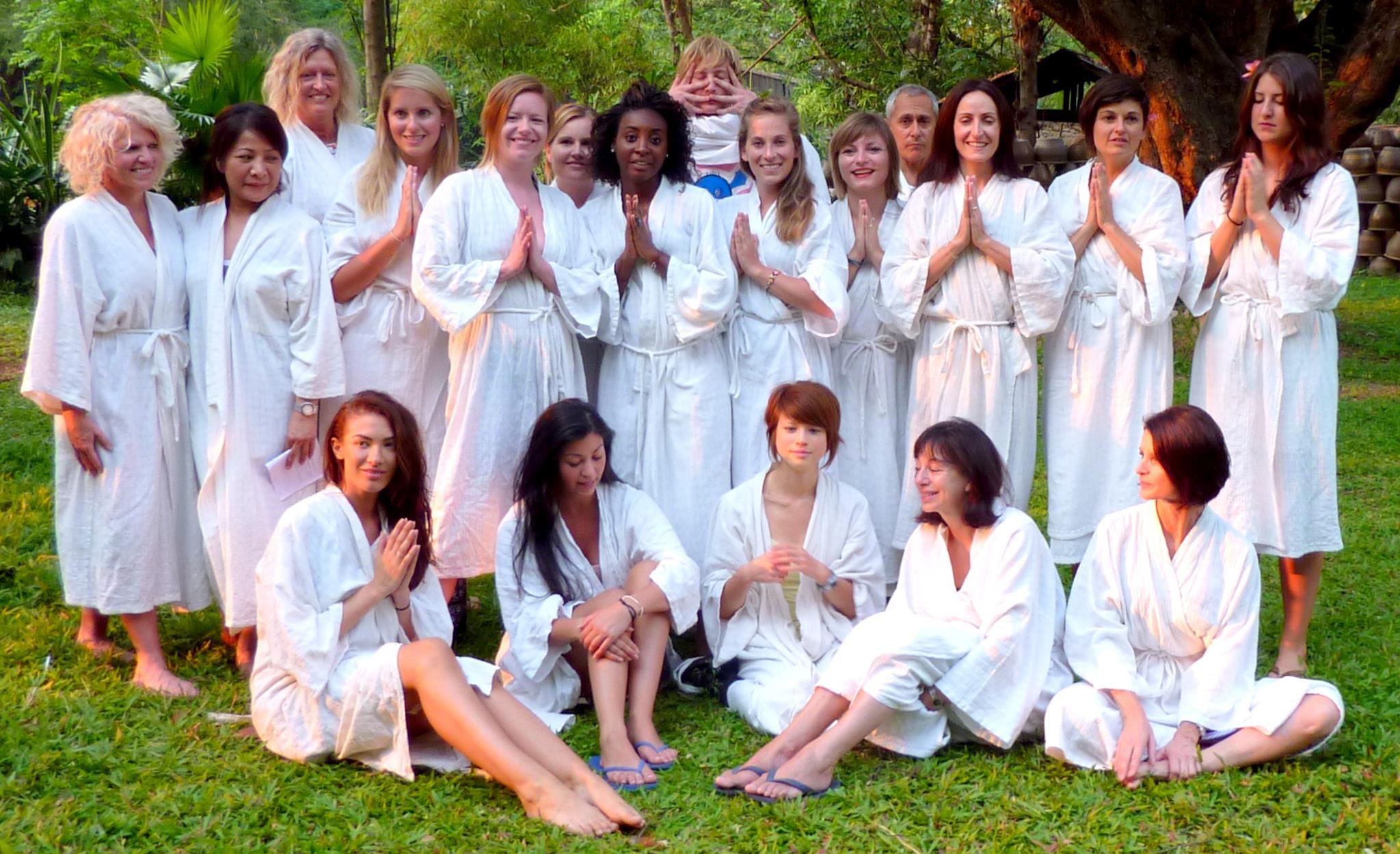 Thinking of signing up for the Thailand Yoga Teacher Training?
What else can you do whilst you are there?
Thailand, the country of Temples, massages, great food, elephants and of course the smile. In the north of Thailand 25k away from Chiang Mai is where you can do find yourself on the Tribe 200hr Thailand Yoga Teacher Training.
Get your summer clothes out of your closet if you are going to do your Yoga teacher training in Thailand. The weather will be great during this time of year with an average of 32 degrees. And you might as well get a nice summer glow while you're there, right?
If you are deciding to fly out to the Thailand yoga teacher training, once there you might want to consider staying a bit longer to see all the beauty that Thailand has to offer besides yoga.
The North of Thailand has a lot to offer! Let me give you just a few ideas on what you can do during your stay..
Enjoy Chiang Mai and the surrounding areas during your visit to Thailand
Chiang Mai, the biggest city in the north of Thailand has a lot to offer. As a tourist in Thailand it is very easy to arrange all different kind of trips. So just pop in to one of the many hostels they have in Chiang Mai and the friendly people are more than willing to help you out.
Temples
Due to Buddhism which is the main religion in Thailand you can find a lot of temples basically everywhere in Thailand as so in Chiang Mai. Wat Prathat Doi Suthep is in my opinion one of the most impressive Temples you can find in Chiang Mai. Located on top of a mountain with a stunning view over the City you can have a look at this gold surrounded filled with Buddha images temple. Just the sort of soul inspiring visit which will support your spiritual journey on the Tribe Thailand yoga teacher training.
Elephant sanctuary
Elephant Nature Park has a good reputation when it comes to taking care of its animals. They have rescued and saved elephants (from elephant rides among other things) and giving them now a safe place to stay. This is a great way to help and support the elephants without contributing to these horrible elephant rides. You can visit them or any other sanctuary just on your day off from your Thailand yoga teacher training or if you have some extra spare time you can even volunteer for a couple of weeks.
Market
In Chiang Mai on every Sunday you'll find probably the biggest market you are ever going to see in your whole life. You can walk around for hours and still see different things everywhere you look. From clothes to art, from crazy insects to handmade notebooks all of it for a very low price. But don't let that hold you back on practicing your negotiating skills to lower the prices even a bit more. The lovely Thai people actually enjoy it and expect you to do so. Its definitely something that many of the Trainees on the Thailand yoga teacher training love to go to.
Monk Chats
If you want to want some more depth after/during your yoga teacher training and something other than the usual tourist activities this is something I can highly recommend! In Chiang Mai you have several "Monk Chat programs" which allows you to have an informal chat with a school aged Monk, usually accompanied by its teacher. So anything you've always wanted to know about Buddhism or what it's like being a monk you can just ask them. At Wat Chedi Luang or Doi Suthep Temple they hold specific "Chat hours" during the day when you can chat away….
And these are just a few suggestions on what you can do during/after/before your yoga teacher training…. So let the country welcome you with their warm smile they are so well known for when you choose to attend a Thailand yoga teacher training with Tribe!
Visit the Night Market in Chiang Mai
A great night out browsing the market that lines the streets of Chiang Mai. Get a foot massage, eat some yummy street food, buy gifts and pressies for your friends and family back home