Aug 3, 2018
Stacey Camacho, Trinidad and Tobago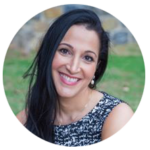 "Words can't express the experience of doing a Yoga Teacher Training with Tribe; especially doing it in India. Being in Goa-India, gives you the space to rediscover yourself and yoga. My yoga practice and lifestyle grew so much; it was like a baby breathing for the first time; difficult but blissful. It was an intense course, but I felt that I was becoming self aware and able to live in the now. It was rough at times, but the teachers and my fellow students had their own stories and experiences, so it was a comforting and supporting environment. Also, being 2 minutes from the beach made it easy to find solace in nature.
The program has a holistic, integral approach to teaching Yoga; encompassing philosophy, yoga sutras, chanting, chakras, meditation, pranyama, asana, self practice, anatomy, teaching and many other elements. It was a space for us to express ourselves; to open up and "feel". We were able to enjoy life and we laughed, cried, sweated, moaned and danced.
The teachers worked from a place that is not accessible by many; from their hearts and souls. They were such great role models, with positive energy and acceptance. Scarlett the tall, enlightened, wise, strong English woman who had the biggest smile and brightest laugh it would lighten up any room on a hot Indian day. Raquel, the beautiful, elegant, fun loving Spaniard whose elegance and soft sense of sincerity and kindness drew everyone in the class to her. Sequoia; the passionate, vibrant, woman who inspired and motivated us all; you feel her spirit as she entered the shala daily for meditation or chanting. Susie, the cute English woman whose genuine sweetness and smile made everyone happy. Marc; the inspiring yogi with a vibrant and charming personality that engaged and motivated everyone, and Hamed; the calm and peaceful Iranian man who brought peace and stillness to the class with his wisdom.
My life and lifestyle have changed for the better and I am happy for that. I hope now for myself and for my fellow classmates that we can find a healthy balance between our life in India and our life at home. Right now my goal is just to float through life like an angel and just "Be"."