who we are
Tribe specialises in professionally organised Yoga Teacher Training Courses in Goa and Rishikesh (India), Thailand, Bali, Austria and UK. Registered with Yoga Alliance, the European Yoga Alliance and the Yoga Register. We offer Level 1, 200 hour & Level 2, 300 hour Yoga Teaching Certifications.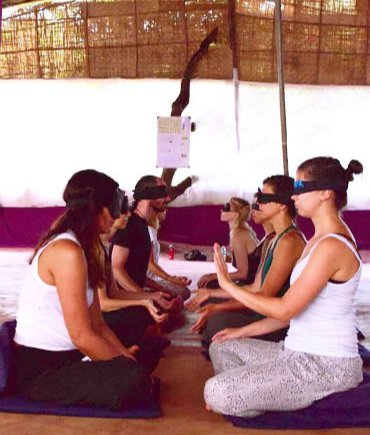 why tribe?
Tribe is a collective of independent yoga teachers who devote their life to conscious living and sharing yoga teachings with others on worldwide yoga teacher training courses and retreats.
Teachers that you meet at Tribe share a common school of thought that yoga is a lifestyle, an attitude and ever present guide to a richer and fuller experience of oneself and the world one lives in.
Tribe's special emphasis is on sensitivity and awareness. By raising our threshold of perception we can better explore and experience ourselves on a deeper level and connect to the divinity that flows within.
testimonials
Emma Edge, UK
Training in
"Wow where do I begin! This has been the most incredible journey that my body and mind have been through in so many ways! I'm not going to lie, the 1st week was intense! I cried, A LOT! Which certainly is not like me. I...
Claire Wilson, UK
Training in
"I would just like to say thank you to Tribe for the wonderful experience I had on the training. I was grateful that this course / training provider came in the UK as my life circumstance/family commitments would not allow me to study abroad....
Susy Walsh, United Kindom
Training in
"I attended the Intensive 3-Week 200hr Teacher Training in July 2018 at the Ministry of Yoga in Cheshire. The course was brilliantly varied between philosophy, theory and practical lectures and I felt like I was learning something new every day and it was...
blog
Asana – Mediocre or Magic?
Sometime in the distant past......... .......From the mat, I remember sneaky peaking out of the corner of my eye as a someone nearby practised sun salutations. Falling into complete awe. I was simply dumbfounded, amazed, and admittedly a little bit jealous,...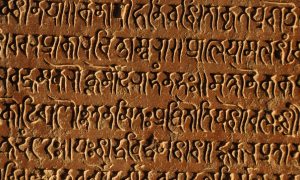 Sanskrit Sadhana
Have you ever reached a yoga plateau? Don't know what to do to advance and evolve further? Do you feel like you are maybe just scratching the surface of what yoga can really offer you? Do you want to explore...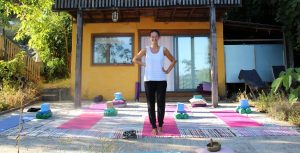 'Teaching My First Retreat' by Tribe Graduate Jenny Thompson
Have you wondered what it is like to offer your first retreat after you have graduated from a training? Do you think you are not ready to offer a retreat yet? Have you considered that the teachers that run those...