who we are
Tribe specialises in professionally organised Yoga Teacher Training Courses in Goa (India), Thailand, Sri Lanka, Austria and UK. Registered with Yoga Alliance, the European Yoga Alliance and the Yoga Register. We offer Level 1, 200 hour & Level 2, 300 hour Yoga Teaching Certifications.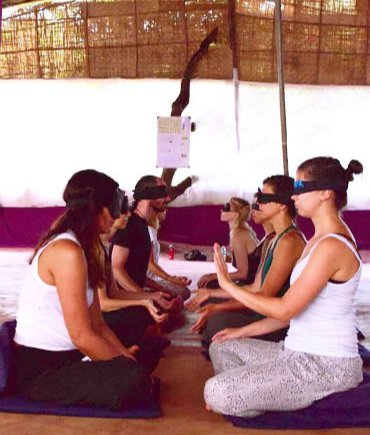 why tribe?
Tribe is a collective of independent yoga teachers who devote their life to conscious living and sharing yoga teachings with others on worldwide yoga teacher training courses and retreats.
Teachers that you meet at Tribe share a common school of thought that yoga is a lifestyle, an attitude and ever present guide to a richer and fuller experience of oneself and the world one lives in.
Tribe's special emphasis is on sensitivity and awareness. By raising our threshold of perception we can better explore and experience ourselves on a deeper level and connect to the divinity that flows within.
testimonials
Bogey Boyd, Canada
Training in Goa, India
"My time at Tribe was nothing short of transformative. The teachings, the grand mix of people and the environment we practiced in were all completely conducive to reaching our highest potential. Like a jigsaw puzzle, the many pieces of my life seemed to...
Claire Wilson, United Kingdom
Training in UK
"I would just like to say thank you to Tribe for the wonderful experience I had on the training. I was grateful that this course / training provider came in the UK as my life circumstance/family commitments would not allow me to study abroad....
Tamara Cavernelis-Grant, South Africa
Training in Rishikesh
"Based on my experience, I highly regard Tribe International Yoga Training School, as an outstanding Yoga teacher training institution. Tribe possesses a professional teaching faculty, who are motivated, encouraging, well experienced, in addition to being masterfully talented in their teaching capabilities. Not only...
blog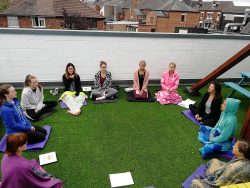 Tribe's First Long Term Yoga Teacher Training UK
What is Long Term Yoga Teacher Training? Normally a YTTC training can be completed in as little 3- 4 weeks (intensive). For some people, it's not possible to leave the day-to day life behind and attend an intensive yoga training...
10 Reasons to Travel to Sri Lanka for Tribe`s Yoga Teacher Training
In search for new unspoiled destinations for Tribe`s Yoga Teacher Trainings we came across Sri Lanka. This beautiful island is the ideal place to explore and nurture personal growth, healing and transformation. Here`s our top 10 reasons to travel to...
Asana – Mediocre or Magic?
Sometime in the distant past......... .......From the mat, I remember sneaky peaking out of the corner of my eye as a someone nearby practised sun salutations. Falling into complete awe. I was simply dumbfounded, amazed, and admittedly a little bit jealous,...