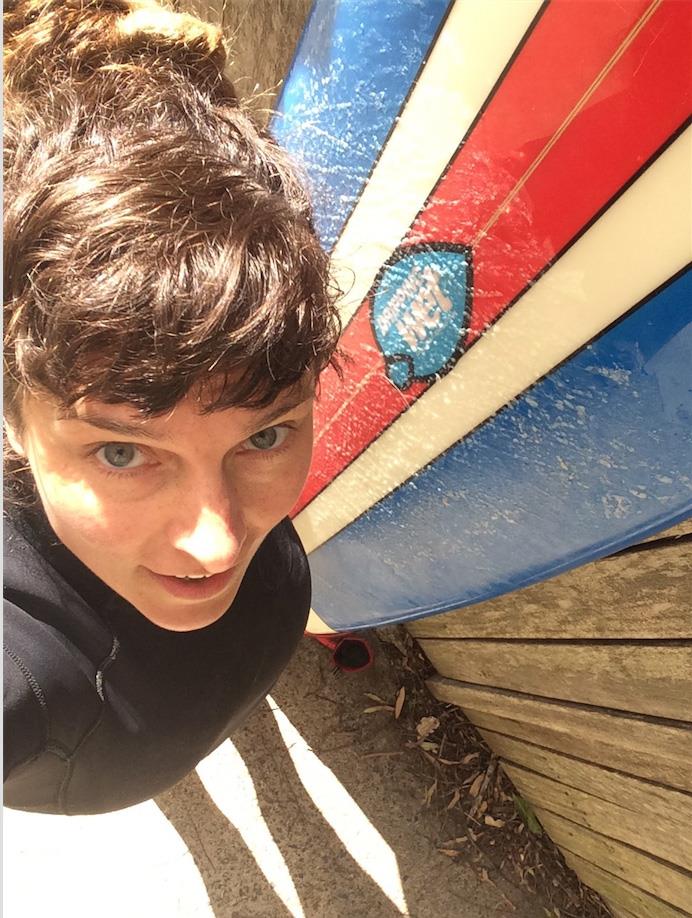 Stefanie Perkuhn
YTT Senior Teacher, Yoga Alliance E-RYT 500
Ashtanga Vinyasa, Yin, Restorative, Yoga for surfers
---
Stefanie teaches in various places of the world sharing yoga as a universal language.
Her yoga teaching journey started 2013 in France where she was working in a surfcamp and spontaneously subbed the yoga teacher who was injured. After that summer she did the Ashtanga Yoga based 200 hrs teacher training with Tribe in India, followed by the Chakra centered 300 hrs in Bali, and continuously expanded her education with e.g. Meghan Currie, Mark Robberds, Ronald Steiner, Mark Stephens and the 75 hrs Yin Yoga training with Ashtanga Connection in Germany.
Since 2016 she teaches yoga teacher trainings in Germany and worldwide. She speaks German, English and a bit French, Spanish and Portuguese.
Her approach to yoga is both anatomical-technical and and explorative-free. Stefanie sees yoga as a tool not only on the mat but to navigate through the ups and downs of life. She says: "Yoga is a way to intimately meet oneself in the most subtle and most expansive sphere. Your mat is your magic carpet on which you explore and encounter – the universe, community and yourself. Ahoy, let's throw off the bowline, I guide you!"
upcoming events