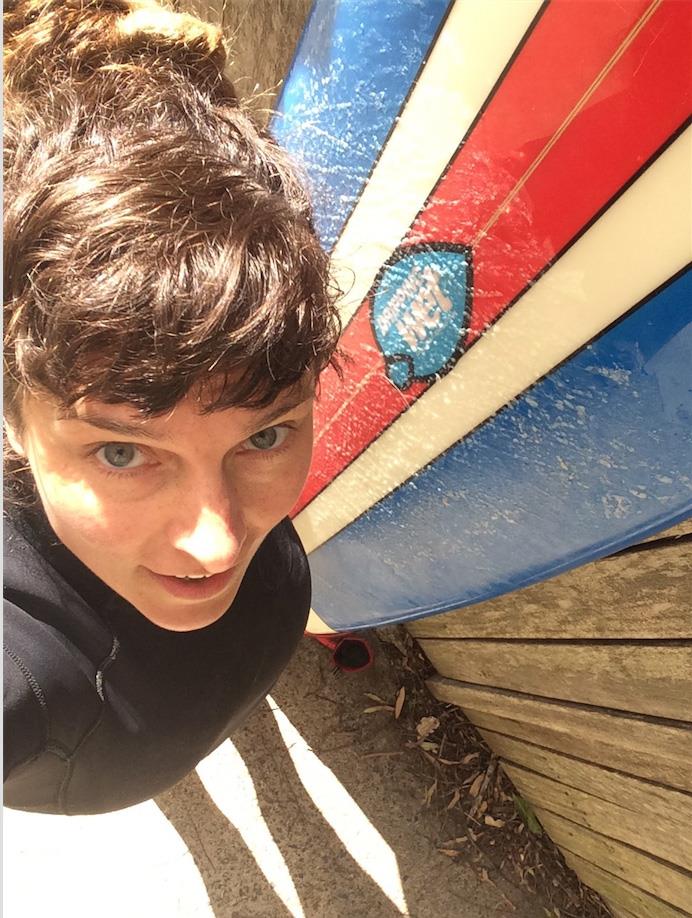 Stefanie Perkuhn
Tribe YTT Primary Teacher
Ashtanga Vinyasa, Yin, Restorative, Yoga for surfers
---
Stefanie`s teaching path started in 2014 after graduating from Tribe`s Level 1 in India. Continuing her education she completed 300 Hr training with Sequioa Henning and Safah Roberts in Bali in 2015.
Nowadays registered as RYT 500 Stefanie teaches in various places of the world in English or German, sharing yoga as a universal language.
"As surfer and travel lover, I have a smooth and smart way to teach with a big warm smile so we can 'Throw off the bowlines, sail away from the safe harbor, catch the trade winds in your sails. Explore. Dream. Discover.'
Lots of yoga teachers influenced my style but two I really admire are Meghan Currie and Mark Robberds. Meghan teaches me to play, to fly, to go with the flow and Mark adds perfect gentle alignment techniques.
All my practices are breath-centered, like the waves of the ocean breath gently flows in and out and is the best teacher you can have".
upcoming events