*SRI LANKA* 50-HRS (Residential)
50 hrs YOGA TEACHER TRAINING. CPD course
THIS WEEKS FOCUS: ASHTANGA 8 LIMBS, ASANA & PRANAYAMA
Early Bird Discount Now Available: 1300 1040 Euros for Single Accomodation;
1170 935 Euros for Shared Accomodation.
If you have already completed your 200hr yoga teacher training then this course is a great next step in your spiritual education, personal practice, development of teaching skills and to increase your yoga alliance hours. Or maybe you have trained in yin or hatha and now want to explore a more dynamic practice. Or maybe you have trained online and missed out on the in-person contact, group dynamic and interactive experience that a residential training offers.
Whatever your reason for joining us the first week of our 200hr yoga teacher training is jam packed full of a diverse range of teachings to support you into a deeper understanding and expression of yourself as a yoga practitioner and teacher. Many of the main teachings are presented in the first week of our training and you will receive the  complete Tribe YTT training manual, which serves as a handy yoga 'bible' for many of our students.
Our training has organically evolved over 15 yrs so you can trust that the teachings and practices will be delivered to you in a professional and integral way.  Our teachers are both passionate and skilled in what they do and we take particular care to a hold safe space that allows you to deeply immerse yourself into the weeks teachings.
TRIBES ASHTANGA STYLE
We are Ashtanga rebels!! We modify and adjust the practice according to our needs and individual personal expression and we encourage you to do the same. At tribe we bring the philosophy of the yamas and niyamas onto the mat so that you explore asana through the lens of sensitivity, honesty, openness, focus and integrity. With an understanding of foundation, core, bandha and breath we take you into a safe and effective experience of asana where the emphasis is not what you do but how you do it, the criteria is to experience space, freedom, release and joy and to use the practice for your own personal growth and spiritual evolution.
RESIDENTIAL 
This is a residential training where you get to enjoy interacting with teachers and other yoga lovers in person. Whilst other schools have shifted their trainings online Tribe wishes to maintain the intimacy, integrity, and tradition of yoga as a practice that is passed to a student in the presence of a teacher. We feel that in-person training is the only way to maintain a high standard of teaching and ensure newly trained teachers are ready and equipped to teach others safely and effectively. Residential training allows yoga lovers to fully immerse themselves into the practice and study of yoga under the supervision of qualified teachers.
If you have completed a yoga teacher training on line this training will complement your studies and give you additional skills and experiences that can only be had in person
SRI LANKA
Sri Lanka has a very special energy about it. The people, the culture, and the landscape are just magical. The perfect destination for Tribe`s Level 1 yoga teacher training. We have a totally AMAZING space in which we all can study, practice and relax in real style and comfort. Situated directly on the beach, all rooms with an attached bathroom and room service, we have a swimming pool and beautiful gardens… truly heavenly!
Look forward to seeing you soon!
TO BOOK

We understand that there is a lot to think about and you may have lots of questions that you want answered before you sign up. We would love to have a chat with you, get to know you and see if this training is the right training for you. We invite you to book a VIDEO CHAT with us today
Or if you are ready to commit follow the steps below
1) Pay 350 deposit to secure your spot
2) Complete the Application Form
3) Final balance payment (minus the registration fee and deposits) due on arrival
COVID: In the event of covid disruptions we will offer to either move your spot to any future training or issue a full refund.
Please note if you book through another website different refund policies apply according to who you are booking with. Please check the platform policy when booking.
Price Includes:
Tuition
All study materials
All scheduled meals
Shared Accommodation
Personal Interview with Senior Tribe Teacher
Max. No. of Students
Schedule
Day 1
*16.00:  Opening Ceremony
*18.00:  Dinner
*19-30: Evening Sadhana
Day 2 – 6
*06-15: Daily Reading, Led Sadhana (Asana, Pranayama, Meditation)
*10-00: Smoothie.
*10.30: Lecture & Asana Methodology & Teaching skills
*13-00: Lunch.
*13-30: Break / Free Time
*15-30: Adjustments and Teaching Skills/Practice
*19-00: Dinner
*20-00: Evening practice: Chanting, Yoga Nidra, Meditation etc
Day 7
*06-15: Daily Reading, Led Sadhana (Asana, Pranayama, Meditation)
*10-00: Smoothie
*11.00: Closing Ceremony & Graduation
Teachers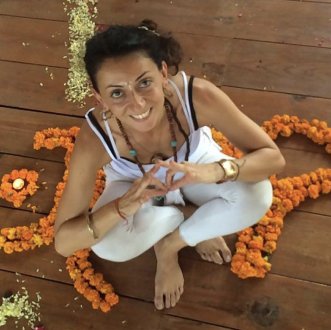 Gaia Ceccarelli
Tribe YTT Senior Teacher & Facilitator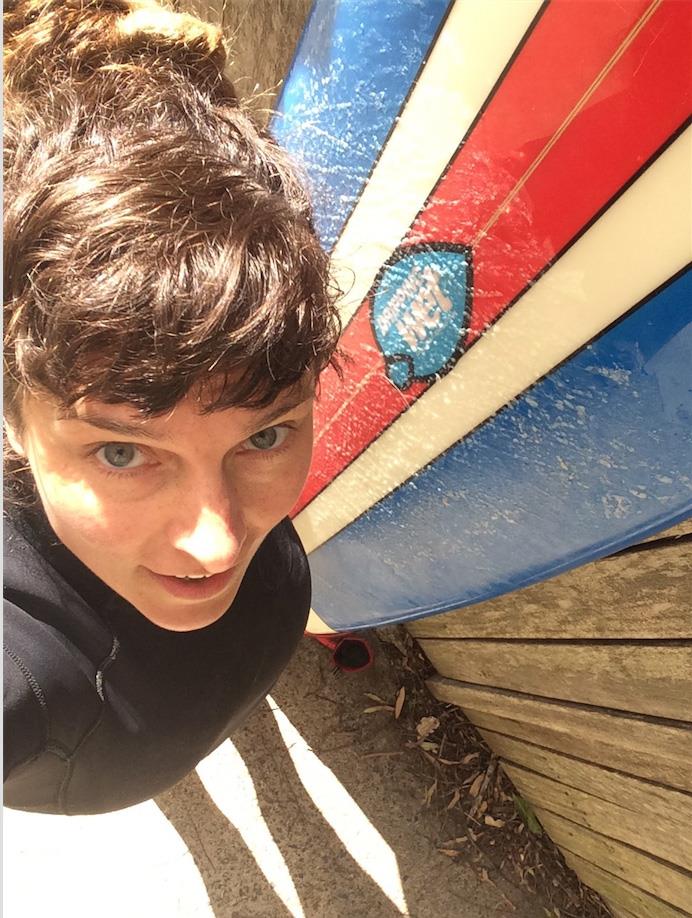 Stefanie Perkuhn
YTT Senior Teacher, Yoga Alliance E-RYT 500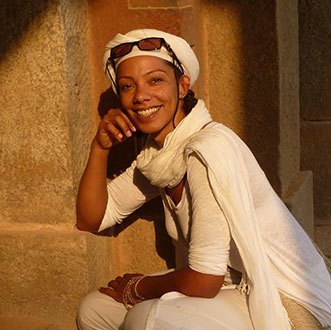 Scarlett Dee
Yoga/Tantra Teacher, Breathwork Coach, Sound Healer, Spiritual Life Coach
Venue & Accomodation
Our Venue is situated close to the town of Tangalle next to the estuary and beach where freshwater meets the sea, there is plenty of opportunity for walking, cycling and exploring, complete with a swimming pool, expansive gardens. Set in a quiet area it's the perfect spot for studies and relaxation.
We are very much looking forward to offering the Tribe training at a high-end venue for a fraction of the normal cost.
The rooms are lovely, clean, and spacious with great bathrooms. see lagoonparadisebeachresort.com
Training Fees:
Shared accommodation: 1170. Early Bird 935 Euros
Single accommodation:  1300. Early Bird 1040 Euros
Extra nights 
We encourage students to arrive at least one day in advance to recover from the travelling and relax before the event starts. You can book extra nights in the venue or there are cheaper options in the local area through booking.com for example.
Update
As you might know, Sri Lanka is going through hard times at the moment. We feel that we need to support the people and businesses of Sri Lanka by hosting our events in Lagoon Paradise Beach Resort as planned.
If, for some reason, it should become impossible to travel to Sri Lanka, we have a plan B. We will then switch to Thailand and stay in a wonderful resort that we have used for many years, not far from Chiang Mai.
Meals
Breakfast smoothie and 2 delicious vegetarian meals a day are included in the package.
Travel info
Visitors to Sri Lanka visiting for tourism purposes must obtain an Electronic Travel Authorization (ETA), unless they are exempt, prior to arrival or on arrival to Sri Lanka or they must obtain a visa in advance. Please check with the Sri Lankan Embassy in your country for all the details related to applying for a tourist visa.
FLY
The closest international airport to the retreat center is Katunayake Airport in Colombo (162.8).  The domestic airport Dickwella is just 10km away
Other nearby airports include Hambantota (HRI) (46.5 km), Koggala (KCT) (52.7 km), Kandy (KDW)
We will assist in booking airport transfers and organizing taxi sharing from Colombo
Taxi from Colombo = 1 person 80 euros, or 5 sharing 20 euros each
TRAIN
local trains travel from Colombo to Matara. From there it is a 20 min taxi. Total price 20 euros
Student Testimonials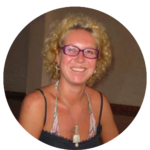 Evi Van Meirhaeghe, (Belgium)
Thailand March 2011
… And then, of course, there is the fantastic teaching team. Each and every teacher has their own teaching style and has heaps of knowledge to offer to the students. I learned so much from each of them. Every day presented challenges, adventures, and growing opportunities on and off the mat, as we learned more about yoga asana, pranayama, philosophy, Ayurveda, the chakras.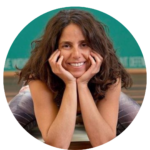 Bihter Atayurt Argun (Turkey)
Austria August 2014
One word that summarizes my experience with Tribe is ''transformative''. I came out a different person. More conscious, with a better attitude towards myself and the universe and a deeper understanding of what Life is all about…
…. Conclusion: Deep down from my heart I want to share that the 4 weeks I have spent with Tribe Yoga has been one of the most cherished experiences in my life.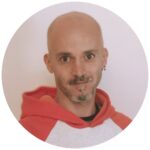 Tommaso Sguanci, (Italy)
India, April 2016
I am into yoga since 2003 as I was a monk in a spiritual community for 7 years, doing yoga, meditation, vegetarianism, fasting, chastity, poverty, obedience, and many other ascetic things. I practiced many types of yoga and Teachers were really well prepared, not just in poses, also in philosophy, spirituality, diet, complementary medicine, mantras, kriyas.  Scarlett is a force of nature! I love the kindness and the warm heart of all of the teachers.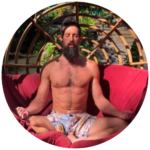 Bogey Boyd, Canada
GOA, Jan 2013
It was rigorous, it pushed my boundaries to the point that I became a completely different person. The person I have always hoped to become: Like a jigsaw puzzle, the many pieces of my life seemed to just fall into place – I was able to adopt teachings into my daily life by ACTUALLY DOING THE WORK. I know in my heart that Tribe has shown me the path towards The Awesome Now it's up to me to walk that path. Thank you so much for your guidance Tribe!!!!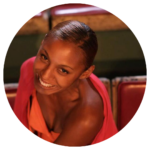 Tamara Cavernelis-Grant, (South Africa)
India January 2015
Tribe possesses a professional teaching faculty, who are motivated, encouraging, well experienced, in addition to being masterfully talented in their teaching capabilities. Not only has completing the training deepened my dedication and motivation towards my own personal practice, but it has also led to enlightening self-discovery and beautiful awakening.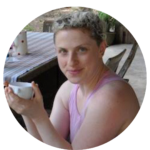 Hannah Crichton, UK
Thailand 2016
A once in a lifetime experience. This fully comprehensive course allowed improvement for yoga asana and self-practice but gave valuable tools for life as a yoga teacher and human being. Fabulous!"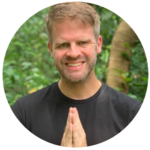 Bruce Taylor, (USA)
Austria August  2016
…  I can't speak highly enough of the experience. Throughout the duration of the training all time was fully utilized and it was clear that there was an immense amount of planning and structure integrated into the experience. The teachers are absolutely top-notch, to say the least… Without Tribe, I wouldn't have been able to move into such fields professionally. Don't hesitate, it's worth every bit of your investment.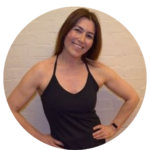 Claire Wilson, UK
England October 2018
…  I am indebted to Tribe and all of their trainers as they shared their knowledge, passion. I really felt there was time and space to listen and be attentive to the physical and spiritual changes that were happening, which was wonderful.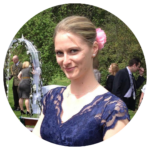 Zuzana Holtby
Austria 2016
It was exactly during this course that I felt like I arrived home. I learned a lot. I felt very alive and became super-sensitive to the things I hadn't been previously aware of. Thanks to this, I was able to work on myself not just as a yoga teacher but more so as a human being. Through the beautiful presence of the teachers, I allowed myself to soften into knowing, that all truly is well!"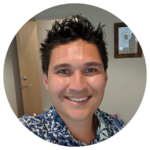 Trent Banyan, (Australia)
India 2013
"Since January 2013, I have consistently had a daily practice, incorporating it into every aspect of my life…  I can't thank Tribe Yoga enough for the fantastic training. My yoga journey continually grows and my whole life feels in line with what the universe has in store for me. My classes are a credit to the teachings of the whole Tribe Yoga team and the countless gifts the other students on the course passed on to me!
Syllabus
50 hrs YTT: ASHTANGA 8 LIMBS, ASANA & PRANAYAMA
Ashtanga 8 limbs
Integrating the Yamas and Niyamas into your practice, teaching & life
Asana fundamentals (foundation, core, bandha, breath) and application of the Tadasana Dynamic
Teaching skills & practice
Asana Methodology
Props, Modifications, and Variations of key Ashtanga Postures
The Art of Adjusting
Chanting, Yoga Nidra Sessions, Meditation
50-hr Training Learn More