*SRI LANKA* 50-HRS (Residential)
50 hrs YOGA TEACHER TRAINING. CPD course
THIS WEEKS FOCUS: ASHTANGA 8 LIMBS, ASANA & PRANAYAMA
Early Bird Discount Now Available: Pay only 1250 950 Euros
We are super excited to share our 50 hr YTT focusing on the 8 limbs, Asana & pranayama. The timetable is AMAZING. This week is jam-packed with profound teachings that will completely transform your practice. If you are feeling that you want to spiritualize your practice this is definitely the right training for you. The Yamas and Niyamas are key teachings that will revolutionize and change your personal expression and understanding of yoga on and off the mat. If you are already familiar with the 8 limbs you will know what we mean and revisiting the teaching will be a joy for you.
Our sharing of yoga asana is going to empower you as a practitioner to develop more grace and flow. Our method of teaching completely demystifies and simplifies asana so that you can be a more efficient and expert practitioner. If you are a teacher (or training to be one) the clarification and insight that you receive will be a solid building block in your yogic education so you can better transmit and share your practice with others.
In terms of pranayama, we will guide you through various practices and ensure that you know how and when to use them.  You are going to learn the why, what, and how of key pranayama techniques that every yoga practitioner should know.
The week is completed by a comprehensive manual that you can reference and take away with you for continued studies.
TEACHING SKILLS & PRACTICE 
If you are new to teaching you will learn, practice, and develop a fresh approach to asana via the teaching skills. Practicing teaching and learning adjustments is an amazing way to explore asana from a new perspective. We will have lots of practice.
If you are a teacher already this will be a great way to improve your teaching. Under the keen eye of our Tribe teachers, you will receive the feedback and support that is going to take your teaching to the next level of competence and skill.
RESIDENTIAL 
This is a residential training where you get to enjoy interacting with teachers and other yoga lovers in person. Whilst other schools have shifted their trainings online Tribe wishes to maintain the intimacy, integrity, and tradition of yoga as a practice that is passed to a student in the presence of a teacher. We feel that in-person training is the only way to maintain a high standard of teaching and ensure newly trained teachers are ready and equipped to teach others safely and effectively. Residential training allows yoga lovers to fully immerse themselves into the practice and study of yoga under the supervision of qualified teachers.
If you have completed a yoga teacher training on line this training will complement your studies and give you additional skills and experiences that can only be had in person
INSTA LIVE
Join us on Instagram group @tribeyogaschool YOGA ESSENTIALS for YOGA LOVERS.
Every week we have a yoga essential theme and all group members get to enjoy a free zoom lecture and a free live class to embody the teaching of the week. 
SRI LANKA
Sri Lanka has a very special energy about it. The people, the culture, and the landscape are just magical. The perfect destination for Tribe`s Level 1 yoga teacher training. We have a totally AMAZING in which we all can study, practice and relay in real style and comfort. Situated directly on the beach, all rooms with an attached bathroom and room service, we have a swimming pool and beautiful gardens… truly heavenly
The setting for this training provides the perfect opportunity for you to assess your personal development and then figure out what action or changes will be most beneficial for you to establish more balance and harmony in your practice and lifestyle.
Read up on the 50-hrs YTT
Look forward to seeing you soon!
17 Oct - 24 Oct 2021
1 Week
---
1250 Euros includes:
Tuition
All study materials
All scheduled meals
Single Accommodation
Personal Interview with Senior Tribe Teacher
Complimentary Treatments (check individual courses for details)
Max. No. of Students
Not Included
All travel
Single Accommodation
(price on request)
Schedule
Day 1
*16.00:  Opening Ceremony
*18.00:  Dinner
*19-30: Evening Sadhana
Day 2 – 6
*06-15: Daily Reading, Led Sadhana (Asana, Pranayama, Meditation)
*10-00: Smoothie.
*10.30: Lecture & Asana Methodology & Teaching skills
*13-00: Lunch.
*13-30: Break / Free Time
*15-30: Adjustments and Teaching Skills/Practice
*19-00: Dinner
*20-00: Evening practice: Chanting, Yoga Nidra, Meditation etc
Day 7
*06-15: Daily Reading, Led Sadhana (Asana, Pranayama, Meditation)
*10-00: Smoothie
*11.00: Closing Ceremony & Graduation
Teachers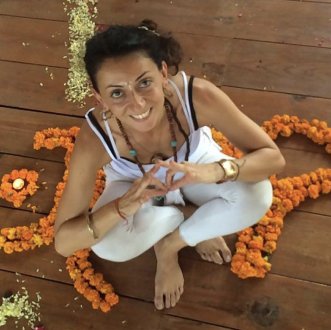 Gaia Ceccarelli
Tribe YTT Senior Teacher & Facilitator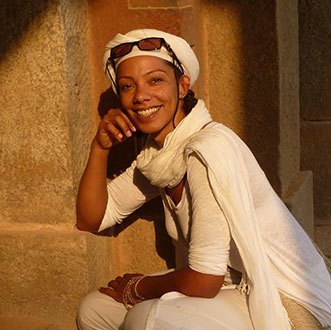 Scarlett Dee
Tribe YTT Senior Teacher & Facilitator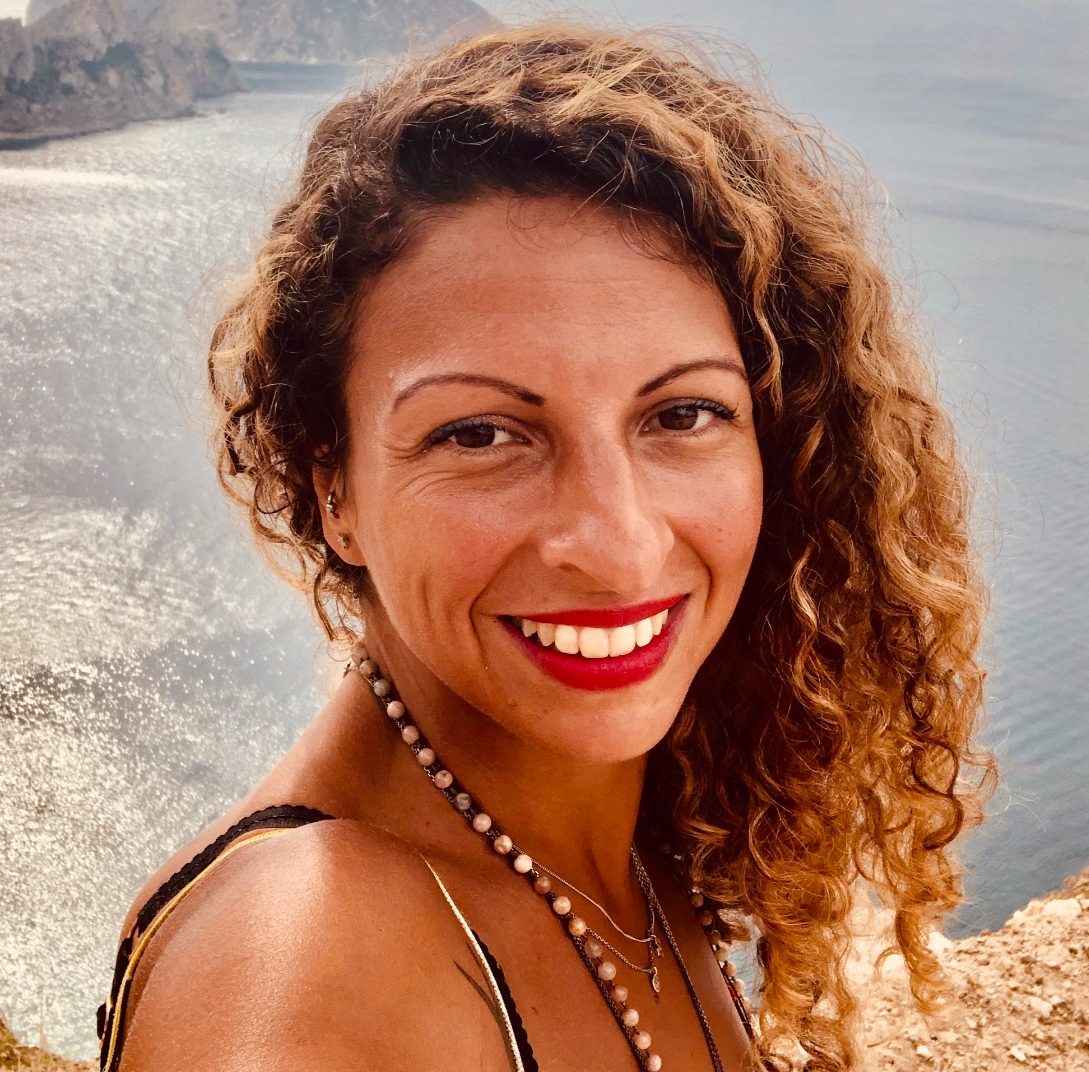 Mays Ali
Yoga Teacher & Nutritional Therapist
Venue & Accomodation
Our Venue is situated next close to the town of Tangalle next to the estuary and beach where freshwater meets the sea, there is plenty of opportunity for walking, cycling and exploring, complete with a swimming pool, expansive gardens. Set in a quiet area it's the perfect spot for studies and relaxation.
We are very much looking forward to offering the Tribe training at a high-end venue for a fraction of the normal cost.
The rooms are lovely, clean, and spacious with great bathrooms.
Sharing 1450 Euros 

Single 1750 Euros
Meals
Breakfast smoothie and 2 delicious vegetarian meals a day are included in the package.
Travel info
Visitors to Sri Lanka visiting for tourism purposes must obtain an Electronic Travel Authorization (ETA), unless they are exempt, prior to arrival or on arrival to Sri Lanka or they must obtain a visa in advance. Please check with the Sri Lankan Embassy in your country for all the details related to applying for a tourist visa.
FLY
The closest international airport to the retreat center is Katunayake Airport in Colombo (162.8).  The domestic airport Dickwella is just 10km away
Other nearby airports include Hambantota (HRI) (46.5 km), Koggala (KCT) (52.7 km), Kandy (KDW)
We will assist in booking airport transfers and organizing taxi sharing from Colombo
Taxi from Colombo = 1 person 80 euros, or 5 sharing 20 euros each
TRAIN
local trains travel from Colombo to Matara. From there it is a 20 min taxi. Total price 20 euros
Syllabus
50 hrs YTT: ASHTANGA 8 LIMBS, ASANA & PRANAYAMA
Ashtanga 8 limbs
Integrating the Yamas and Niyamas into your practice, teaching & life
Asana fundamentals and application of the Tadasana Dynamic
Comprehensive Teaching skills & practice
Asana Methodology, the study of key postures to cover all posture groups; hip opening, backbends etc
Sequencing & Structuring Asana & Pranayama
Props, Modifications, and Variations of key Ashtanga Postures
The Art of Adjusting
How to teach Yoga Nidra
Key Sanskrit terminology and words to use in your teaching
Chanting, Yoga Nidra Sessions, Meditation
50-hr Training Learn More