50 HR Yoga Teacher Training
Yipee. We are so glad the universe has guided you to us. It's super exciting for us to have this opportunity to support you in the next step of your spiritual education.
If you are an experienced practitioner and/or a yoga teacher Tribes 50-hour yoga teacher training CPD (Continued Personal/Professional Development) courses are specially created with you in mind.
These residential courses are thoughtfully designed to support and meet the needs of yoga lovers just like yourself. So that you can:
Develop, fine-tune and advance your teaching skills,
Deepen your understanding and personal expression of various yogic practices
Explore and specialize in specific areas of spiritual development & personal growth
Benefit from an immersion-style retreat experience with close contact with Tribe senior teachers
Learn, teach and grow in an intimate setting with your peers
Gift yourself with some quality 'time out' so you can 'tune in'
Get support and inspiration and fresh input for your self-practice, teaching goals, and life purpose.
Tribe 50-hr trainings vary in cost depending on location.
Starting from 900 Euros including accommodation & food.
Depending on your personal interests and passions we have 4 individual courses for you to choose from.
Each course is complete in itself. Attend one course to attain a 50hrs YTT certificate of attainment. Or complete all 4 courses to receive a Yoga Alliance 200 hr YTT certificate.
Each week has a unique theme and content for you to choose from
ASHTANGA 8 LIMBS, ASANA & PRANAYAMA
1st – 7th October 2022
ANATOMY, NUTRITION, HERBS, HEALING & NIDRA
Dates to be announced
HATHA YOGA, CHAKRAS, PRANAYAMA & REIKI 1
Dates to be announced

TANTRA, MEDITATION, YOGA NIDRA & REIKI 2
Dates to be announced
YOGA NIDRA
Dates to be announced
Date & Location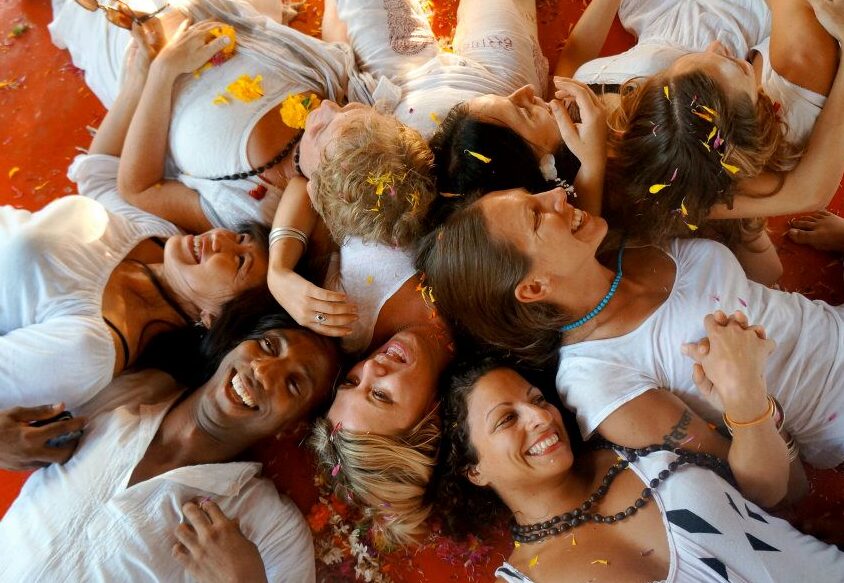 15 Oct - 21 Oct 2023
1 Week
---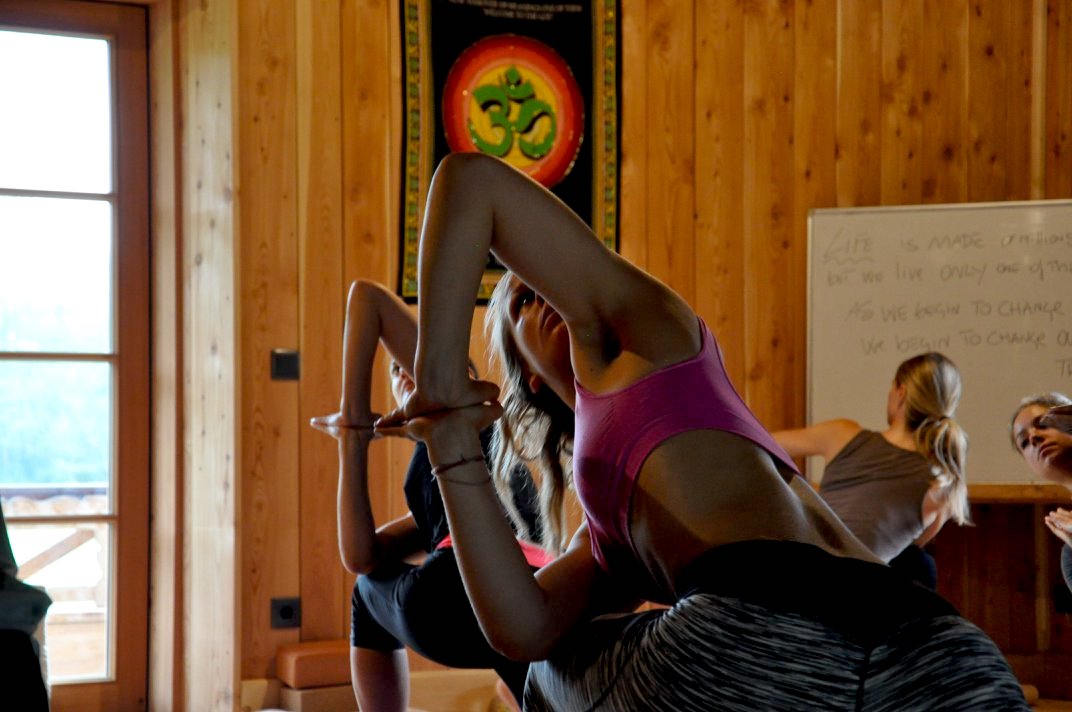 Next Dates to be Announced
1 Week
---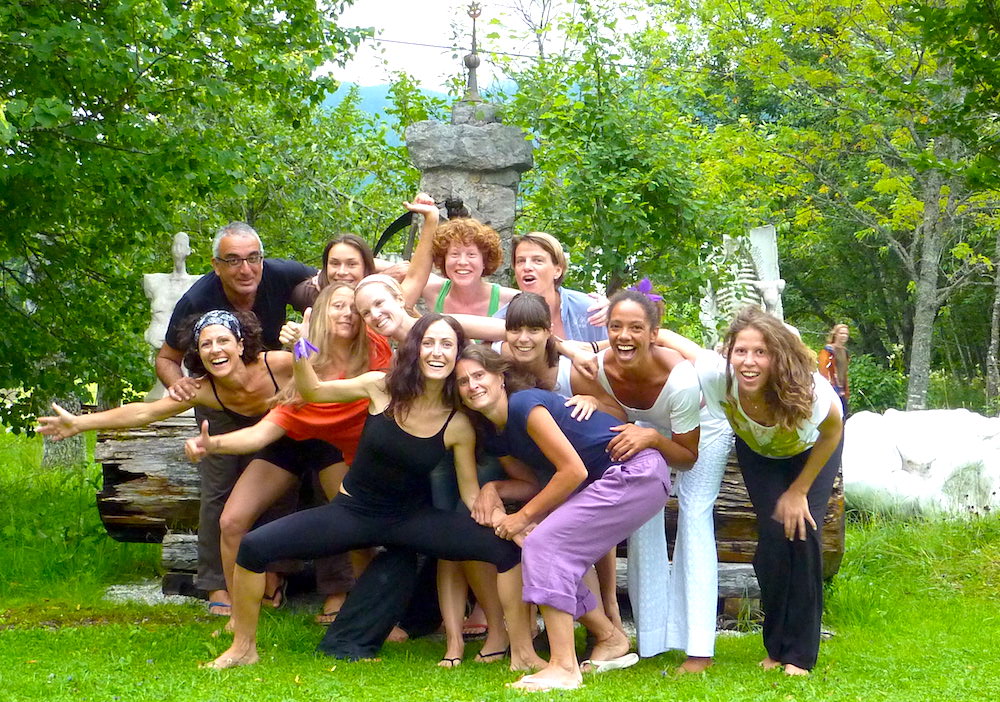 Next Dates to be Announced
1 Week
---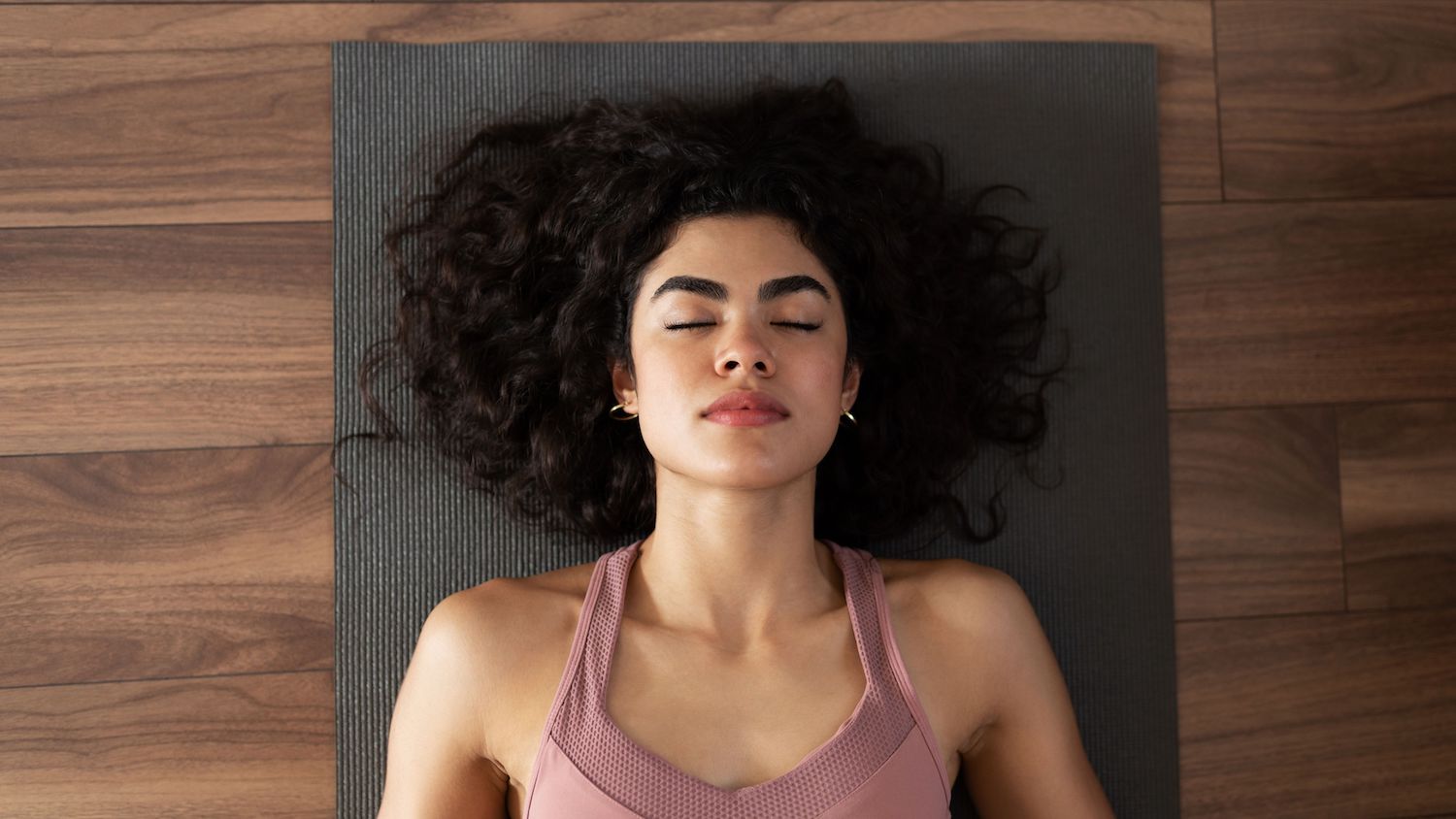 Why Tribe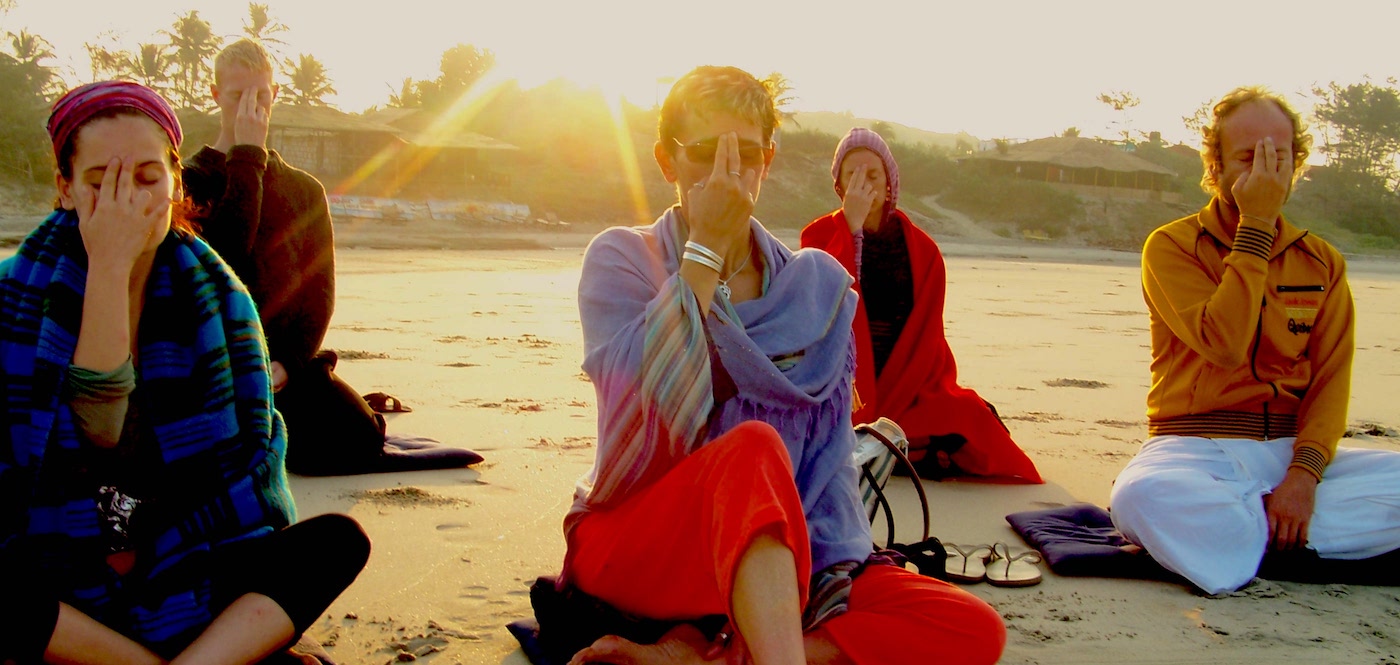 Since 2007, Tribe has successfully trained over 800 teachers and for that reason we have many students come to us through a recommendation from others who have been on a Tribe YTT. For those of you who have not had any personal introduction or recommendation to us, we trust you resonate with our approach and appreciate the longevity of our program and our years of experience.
2020 has seen many schools shifting their training online, here at Tribe we simply don't feel it's possible to transmit our YTT online through a screen. We wish to maintain the integrity of the yoga teachings and ensure that teachers trained through us get to experience the deep and profound journey of accelerated personal transformation and spiritual growth that happens on our Tribe YTT residential intensives.
We feel that the solid foundation of skills, understanding, and experience that equip yoga practitioners to become confident, safe, and capable yoga teachers is best received in-person with skilled teachers and other enthusiastic and passionate students.
We are very conscious of the responsibility that is placed on us as a school when we certify individuals to teach. Training with us you can be confident that we have your best interest at heart. We want you to embrace and embody yoga, to feel, become it, and live it. We invite you to come and spend some time with us and train in a supportive and loving environment.
Who is this course for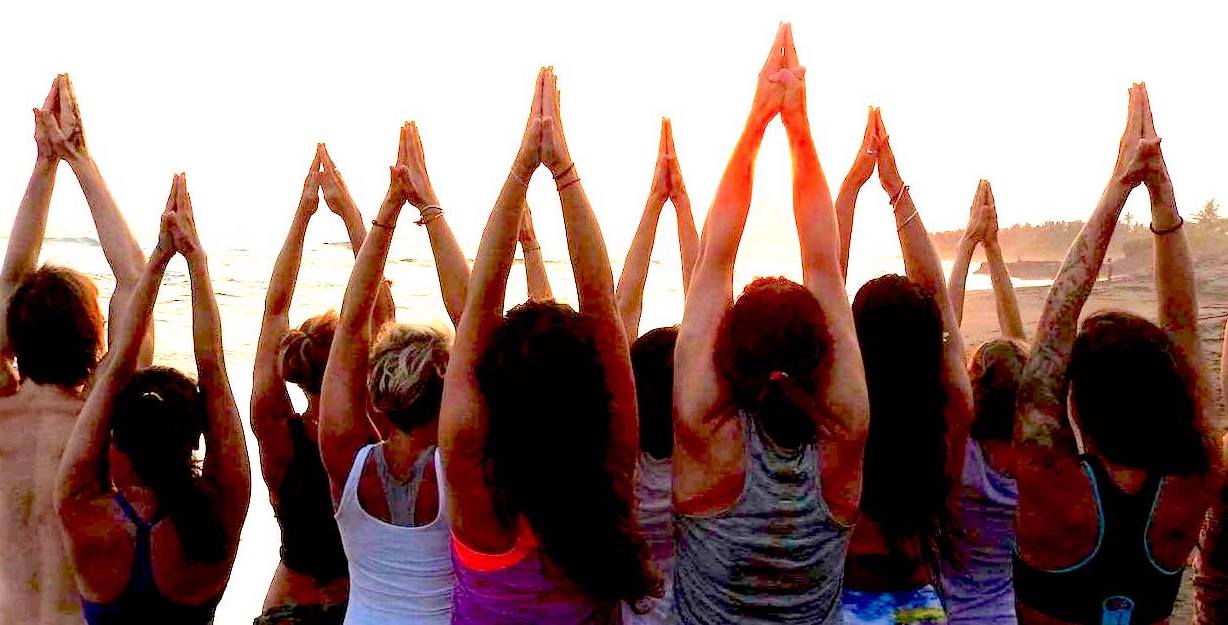 No matter how many yoga courses you have been on. no matter where you are in your personal practice, or how long you have been teaching, this course is going to catapult you into a whole new way of experiencing and expressing yourself on your yoga mat and will recalibrate and reform what and how you share yoga with others. During these 7-day intensive, yoga teachers, regardless of whether you are newly trained or experienced the invitation is to dive deeper into personal practice whilst exploring and refining a wider range of teaching skills.
We especially welcome you if you are a certified teacher (or a teacher in training) who has studied solely online and now you feel eager to have your practice and teaching assessed in person. Ongoing personal access to experienced teachers and the opportunity to develop and grow through peer teaching within groups is a super beneficial and highly valuable experience… not to be missed!
Our Teachers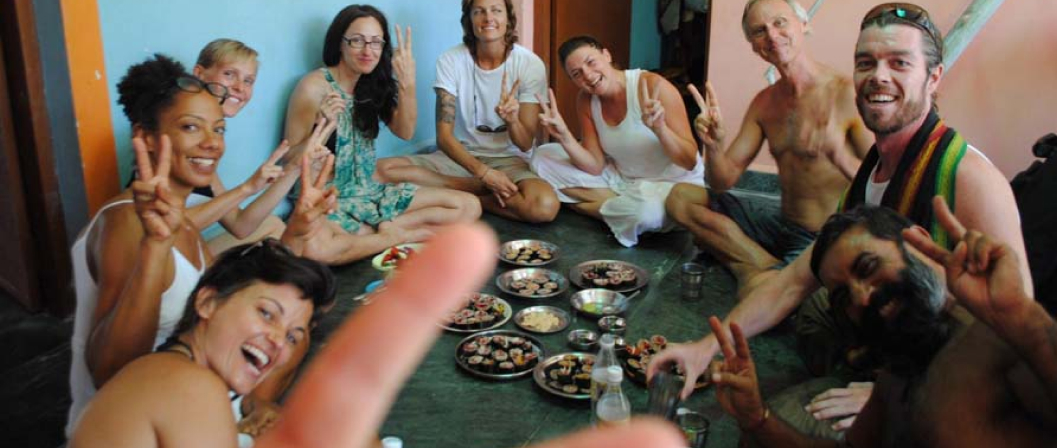 We have a fiery passion is to share our love and practice of yoga wherever we go and we walk through life embracing and embodying authentic yoga teachings, not just practicing but living yoga. We love to come together as the ' Tribe'. Its where we get to share, learn and grow with each other.  
On all of our teaching teams, the combined years of experience creates a diverse and varied skill-set for students to learn from. We all have a deep appreciation for the yoga sutras and are keen to make the teachings practical and applicable to everyday living.
The opportunity to support students from all over the world to become teachers is amazing. It's amazing to see how much can be accomplished in a relatively short period of time. To see graduates at the end of the training, fully confident, fully in love with yoga, fully focused on a mission to share yoga with others is our biggest reward.
What makes our training very special is the unique personalities of the teachers. Tribe teachers are all fascinating individuals who each bring something different to the training. All of us have been living yogic lifestyles for many years and express ourselves with a deep aspiration to evolve.
We consider ourselves to be quite progressive and all have studied and practiced different styles of Hatha Yoga including Ashtanga Vinyasa, Iyengar, Dynamic Yoga, Vinyasa Flow, and Kundalini. The fusion of asana, pranayama, and meditation styles & techniques that we offer creates a complete journey of both movement and stillness and our trainings.
We work towards maintaining a safe and sacred space so that you can experience a supportive and nurturing environment to express and explore yourself without judgment or expectation.
Certification
These courses are completed in a residential setting. A high level of discipline, focus, and commitment are required to successfully complete the syllabus.
At the end of each course, you will receive a 50-hour Continuing Education Certificate of Completion that can be used to maintain your Yoga Alliance Registration.
Trainees who successfully complete all 4 courses receive an internationally recognized 200hr yoga teacher certificate, accredited by Yoga Alliance, and the Yoga Register giving a teaching status to teach whatever style of yoga they love and practice.
During the training, you are assessed continuously throughout. Attitude and commitment towards practice & teaching, personal accomplishment & progress, and the ability to understand express & share the teachings are all considerations in deciding whether a trainee has successfully completed the course. Trainees are required to reflect the aptitude and attitude of a yoga aspirant and be safe and sensitive in their delivery of the yoga teachings.It is Tribes experience that all students who apply themselves to the best of their ability pass. In the rare case that a trainee needs additional time, certification can be issued at a later date when the teaching standard is met.
Schedule
Day 1
*16.00:  Opening Ceremony
*18.00:  Dinner
*19-30: Evening Sadhana
Day 2 – 6
*06-15: Daily Reading, Led Sadhana*
*10-00: Smoothie.
*10.30: Lecture & Asana Methodology & Teaching skills
*13-00: Lunch.
*13-30: Break / Free Time
*15-30: Adjustments and Teaching Skills & Practice
*19-00: Dinner
*20-00: Evening practice**
Day 7
*06-15: Daily Reading, Led Sadhana *
*10-00: Smoothie
*11.00: Closing Ceremony & Graduation
* Asana, Pranayama, Meditation
** Chanting, Yoga Nidra or Meditation
Mornings begin with a 3 1/2 hr Sadhana practice; a sequence of asana, pranayama, kriya, and meditation that reflects the teachings of the week. These led classes have a Tribe teacher leading and a 2nd Tribe teacher assisting, so you get constant attention and immediate feedback on your practice. Immediately after morning sadhana there is space for questions, feedback, and reflections on the practice.
After the mid-morning break, there is a 60-minute lecture that delivers essential theory and spiritual wisdom. This is where you have those eureka moments. Where the penny drops and everything becomes more clear and your foundation of knowledge and understanding are strengthened. Very often these lectures are transformational in terms of your practice and teaching and also have a profound and life-changing effect on you as an individual. The 2nd half of the morning is dedicated to Asana Methodology & Teaching skills in preparation for the afternoon session.
Long afternoon sessions are a continuation of the morning session, with teaching skills which include adjustments, verbal instruction,  mini practicums, etc. This is where theory meets application and your verbal instructions, demonstration techniques, and your demeanor as a teacher blossoms into its full potential so you are able to better serve your students.
On most evenings we end the day with a nourishing practice of Chanting, Yoga Nidra or Meditation
Pre-requisite
It's not possible for us to assess your level of practice by what you write on your application. In our experience, a student who has been practicing for just 6 months could have an equal level of practice as a student who has studied for many years.
Who you have been taught by, the quality of teachings you have received, your personal ability to digest and assimilate the practice, the consistency and continuity with which you practice are all important factors. This means the responsibility is on you to decide if you are ready for this training.
What we can say is that these weeks are intensive retreats that will shift the way you think and feel about yourself, will broaden your horizons, and give you are a rich and unforgettable experience that will inevitably produce life-changing effects.
Please remember this training is not a yoga holiday. Everyone who applies for this course must be ready for an intensive period of yoga study and practice. Its a lot of hard work that brings many rewards 🙂
Syllabus
1. ASHTANGA 8 LIMBS, ASANA + PRANAYAMA
Ashtanga 8 limbs
Integrating the Yamas and Niyamas into your practice, teaching & life
Asana fundamentals and application of the Tadasana Dynamic
Comprehensive Teaching skills & practice
Asana Methodology, the study of key postures to cover all posture groups; hip opening, backbends etc
Sequencing & Structuring Asana & Pranayama
Props, Modifications, and Variations of key Ashtanga Postures
The Art of Adjusting
How to teach Yoga Nidra
Key Sanskrit terminology and words to use in your teaching
Chanting, Yoga Nidra Sessions, Meditation
FORTHCOMING TRAININGS
2. ANATOMY, NUTRITION, HERBS, HEALING & YOGA NIDRA 
Asana fundamentals and application of the Tadasana Dynamic
Anatomy/Asana Methodology, the study of key postures to cover all posture groups; hip opening, backbends etc
Comprehensive Teaching skills & practice
The Art of Adjusting
Yogic Nutrition
Yoga of Herbs
Basic Massage Techniques
Teaching Yoga Nidra
Chanting, Yoga Nidra Sessions, Meditation
3. HATHA YOGA, CHAKRAS, PRANAYAMA & REIKI 1
Ashtanga 8 limbs Review
Comprehensive Teaching skills to teach Hatha
Subtle Bodies: Pancha Kosha, Chakras & the Energy System
Chakra Tapas
Sequencing & Structuring Asana & Pranayama – Hatha Style
Asana methodology through the Chakras
Designing & personalizing practices of healing and self-development for private students
Advanced Pranayama & Kriya Techniques
Key Sanskrit terminology and words to use in your teaching
Chanting, Yoga Nidra Sessions, Meditation
Reiki 1 certification course
4. TANTRA, MEDITATION, YOGA NIDRA & REIKI 2
What is Tantra? Tantric philosophy, Tantric Living, Tantric Practices
Asana for Tantrics
Pancha Kosha, Chakras & the Energy System
Teaching Asana through the chakras
Deities & Rituals
Advanced Pranayama & Kriya
Reiki 2 certification course
Teaching Yoga Nidra
Chanting, Yoga Nidra Sessions, Meditation