YOGA NIDRA 40-HRS (Virtual)
40-HRS YOGA NIDRA TRAINING
Tribe has been sharing the practice of Yoga Nidra with graduates on trainings since 2007. We LOVE it! If you are reading this then you probably love it too and are already aware of the amazing benefits and profound experiences that the practice offers us.
We are so grateful that we get to introduce this wonderful practice to yoga lovers and we are so happy that you have joined us. The intention of this training is to give you a basic foundation to share the Nidra practice in its original and traditional format. If you have practiced yoga Nidra and consider yourself to be a well-trained yoga teacher this training will give you an extra feather to your bow.
If you have already been teaching yoga nidra then we look forward to sharing with you and appreciate and value the input and experience you can bring to the training group. For us, this is very exciting as we are all students as much as we are teachers 🙂
A new way to study
Because modern technology makes everything so readily available and at your fingertips we recognize that you don't need to be spoon-fed information and that's why for this training we have devised a learning/study process which is based on us all exploring, questioning, experimenting, analyzing and sharing the practice together.
As well as weekly assignments there will also be weekly teaching practicums for you to practice, teach, observe and give and receive valuable feedback. Our training offers a fresh new approach to how we format further education for yoga teachers. We are really looking forward to it. It's going to be fun and super rewarding.
Basic or Advanced?
This Basic ( level 1) Nidra Training is all you need to start teaching with confidence. The focus of this training is to deepen your personal practice of Nidra and develop teaching skills so you can transmit a basic yoga Nidra practice to your students in an integral and authentic way.
The Advanced Training ( level 2) is for those of you who wish to explore the subtleties and advanced elements of the practice. It includes a wide range of academic studies and explorations into the subtle bodies. This training is only open to graduates of our Basic Nidra Training and will be available from October 2021. (details to follow)
Requisites
You must be a certified or, in-training yoga teacher with an interest in, and experience of, the Nidra practice.
You will need to have your own copy of the book 'Yoga Nidra' by Satyananda Saraswati.
You will need to attend all the scheduled Zoom Sessions.
You will need to dedicate 30-90mins per day on the course
Next Dates
11th April – 9th May
9th May – 6th June
Cost
Training & Practice Practicums = 195
or
Training & All Practicums & Certification + 345 Euros
(Includes final practicums with feedback from Tribe teachers, & 40 hr CE Certification)
Residential Training & Nidra Retreats coming soon

Stay tuned. When covid is over we will have some residential retreats for us to practice together in person.
Location: Forest Row, England (& possibly in Austria & France too!)
Schedule
All timings are GMT (London)
Week 1 & 2
Sunday 8-10 pm
Online Opening & Intros
1 hr per day Mon-Sat (6hrs)
Assignments, self-practice, scriptwriting
Sunday 7.30-9.30 am
3 x 40min sessions  (2hrs)
Practice Practicums are groups of 3 scenarios. Each person gets a chance to teach, be a student, and assess.
Timings are flexible and can be arranged by you and your group members
Sunday 9.30 am – 11.30 am 
Group Zoom, Q&A, Nidra and/or supporting practices, Sharing
Week 3
1 hr per day Mon-Sat (6hrs)
Assignments, self-practice, scriptwriting
Post-Thurs and Pre-Sunday 9 am
Practicums 3 x 1hr sessions  (3hrs)
Practice Practicums are groups of 3 scenarios. Each person gets a chance to teach, be a student, and access.
Timings are flexible and can be arranged by you and your group members
Sunday 9 am – 11 am 
Group Zoom, Q&A, Nidra and/or supporting practices, Sharing
Week 4
1 hr per day Mon-Sat (6hrs)
Assignments, self-practice, scriptwriting
Saturday & Sunday 8.30-11.30
Book a time slot of 90-minutes for Final Practicums (only for those who have paid for certification)
Sunday 11.30 am – 12.30 pm 
Sharing & Closing
Please note the time you spend on daily assignment will vary from 30 mins to 90 mins depending on each assignment
Teachers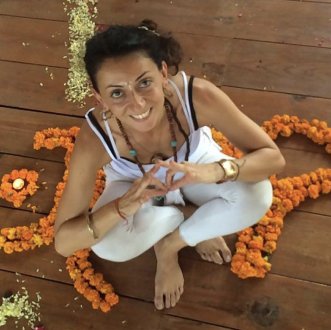 Gaia Ceccarelli
Tribe YTT Senior Teacher & Facilitator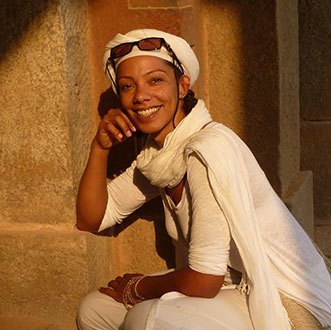 Scarlett Dee
Tribe YTT Senior Teacher & Facilitator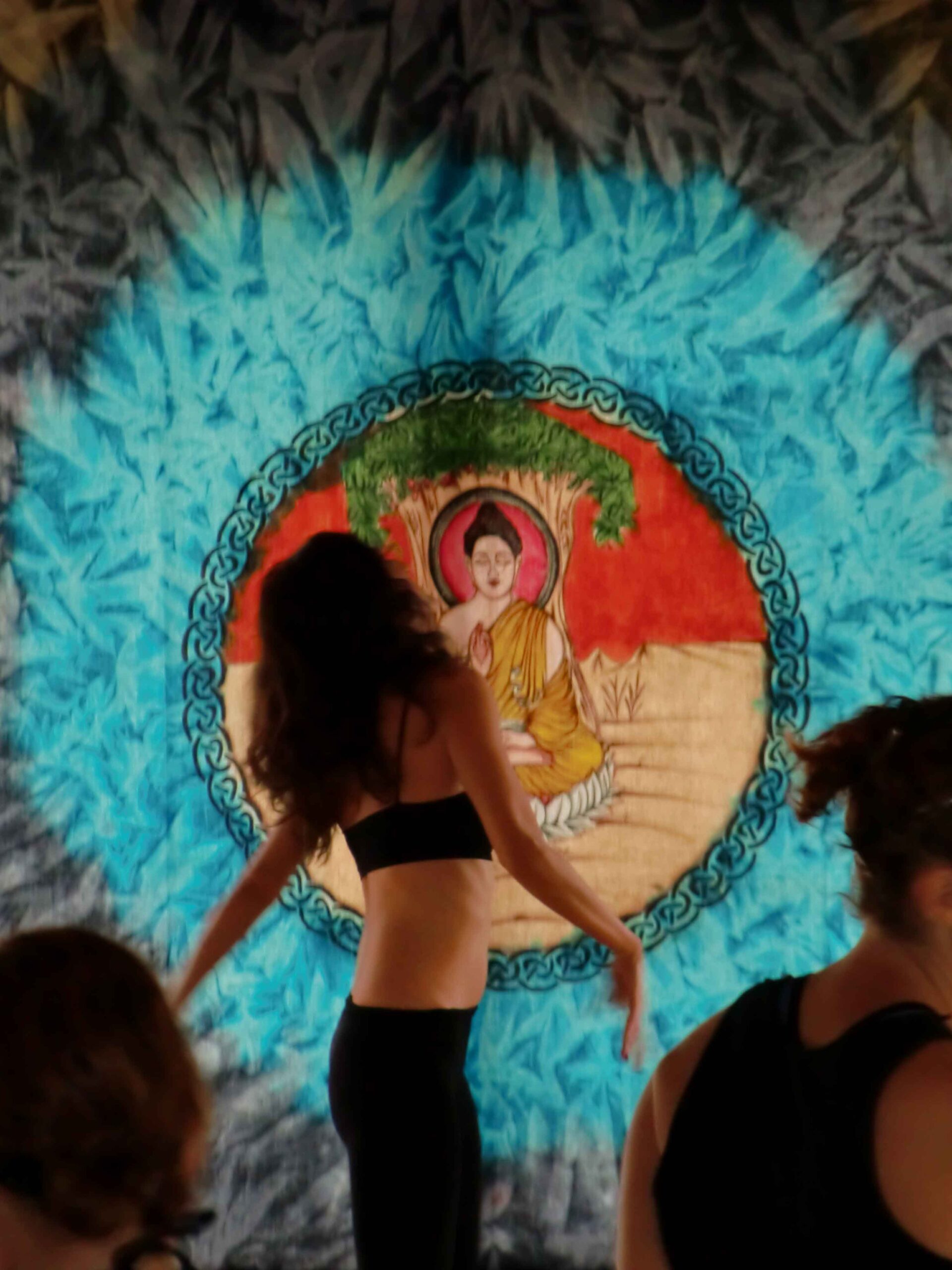 Guest Teachers
to be announced
Student Testimonials
Our 1st yoga nidra training will be taking place in April 2021
Until we receive testimonials for that training please review what past students of
Tribe have said about their teacher training or retreat experience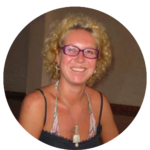 Evi Van Meirhaeghe, (Belgium)
Thailand March 2011
… And then, of course, there is the fantastic teaching team. Each and every teacher has their own teaching style and has heaps of knowledge to offer to the students. I learned so much from each of them. Every day presented challenges, adventures, and growing opportunities on and off the mat, as we learned more about yoga asana, pranayama, philosophy, Ayurveda, the chakras.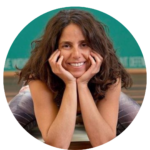 Bihter Atayurt Argun (Turkey)
Austria August 2014
One word that summarizes my experience with Tribe is ''transformative''. I came out a different person. More conscious, with a better attitude towards myself and the universe and a deeper understanding of what Life is all about…
…. Conclusion: Deep down from my heart I want to share that the 4 weeks I have spent with Tribe Yoga has been one of the most cherished experiences in my life.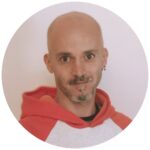 Tommaso Sguanci, (Italy)
India, April 2016
I am into yoga since 2003 as I was a monk in a spiritual community for 7 years, doing yoga, meditation, vegetarianism, fasting, chastity, poverty, obedience, and many other ascetic things. I practiced many types of yoga and Teachers were really well prepared, not just in poses, also in philosophy, spirituality, diet, complementary medicine, mantras, kriyas.  Scarlett is a force of nature! I love the kindness and the warm heart of all of the teachers.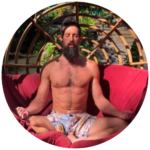 Bogey Boyd, Canada
GOA, Jan 2013
It was rigorous, it pushed my boundaries to the point that I became a completely different person. The person I have always hoped to become: Like a jigsaw puzzle, the many pieces of my life seemed to just fall into place – I was able to adopt teachings into my daily life by ACTUALLY DOING THE WORK. I know in my heart that Tribe has shown me the path towards The Awesome Now it's up to me to walk that path. Thank you so much for your guidance Tribe!!!!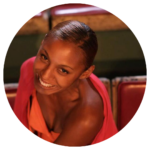 Tamara Cavernelis-Grant, (South Africa)
India January 2015
Tribe possesses a professional teaching faculty, who are motivated, encouraging, well experienced, in addition to being masterfully talented in their teaching capabilities. Not only has completing the training deepened my dedication and motivation towards my own personal practice, but it has also led to enlightening self-discovery and beautiful awakening.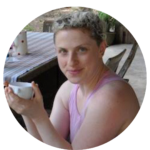 Hannah Crichton, UK
Thailand 2016
A once in a lifetime experience. This fully comprehensive course allowed improvement for yoga asana and self-practice but gave valuable tools for life as a yoga teacher and human being. Fabulous!"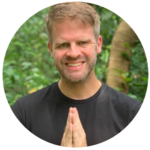 Bruce Taylor, (USA)
Austria August  2016
…  I can't speak highly enough of the experience. Throughout the duration of the training all time was fully utilized and it was clear that there was an immense amount of planning and structure integrated into the experience. The teachers are absolutely top-notch, to say the least… Without Tribe, I wouldn't have been able to move into such fields professionally. Don't hesitate, it's worth every bit of your investment.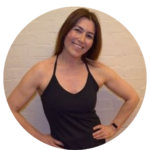 Claire Wilson, UK
England October 2018
…  I am indebted to Tribe and all of their trainers as they shared their knowledge, passion. I really felt there was time and space to listen and be attentive to the physical and spiritual changes that were happening, which was wonderful.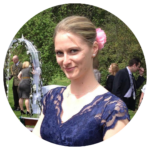 Zuzana Holtby
Austria 2016
It was exactly during this course that I felt like I arrived home. I learned a lot. I felt very alive and became super-sensitive to the things I hadn't been previously aware of. Thanks to this, I was able to work on myself not just as a yoga teacher but more so as a human being. Through the beautiful presence of the teachers, I allowed myself to soften into knowing, that all truly is well!"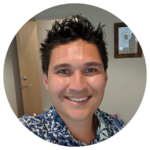 Trent Banyan, (Australia)
India 2013
"Since January 2013, I have consistently had a daily practice, incorporating it into every aspect of my life…  I can't thank Tribe Yoga enough for the fantastic training. My yoga journey continually grows and my whole life feels in line with what the universe has in store for me. My classes are a credit to the teachings of the whole Tribe Yoga team and the countless gifts the other students on the course passed on to me!
Syllabus
The training is spread over 4 weeks and includes videos, ongoing assignments, zoom meetings, practice teaching with your peers, and final practicums for those who wish to be certified.
The training includes:
**History of Nidra
**Understanding the Essential Elements of Yoga Nidra
**Teaching etiquette and teaching skills
**Developing your Nidra Teacher voice
**Use of Music
**Asana & Pranayama to prepare the body
**Basic script writing (long and short)
**Developing your Self-practice
**Practice Practicums with peers
**Final Practicums with Tribe teachers
**Live Interactive Q&A, and sharing
Tribe teachers are always available to answer questions and support you throughout the training.