Energy Enhancement Retreat with the EEsystem Healing Technology
EESYSTEM RETREATS (Austria)
24 UNITS EESYSTEM RETREATS + REMOTE HEALING 
A visit to us, in the Austrian Alps, offers you the perfect opportunity to take a break from the stress and strain of your everyday living, to breathe in the fresh mountain air, to be recharged by unspoiled nature, and to take time out for yourself and your spiritual practice.
RETREATS & REMOTE HEALING SESSIONS
We want to attract those who share the same values of Spirituality and Conscious Living that we have. If you are interested to experience various healing and spiritual modalities in the EEsystem we welcome you to join us on retreat. Or sign up for some quantum healing.
Scroll down to schedule for more info
EESYSTEM – Energy Enhancement System
The EESytem brings us a new perspective on the way we approach our physical, emotional, and mental health issues. This innovative quantum technology creates a positively charged field of energy that invites the body to reboot and heal itself and generate a feeling of enhanced well-being.
The EESystem creates multiple bio-active life-enhancing energy fields, including "scalar waves" which are said to support cell regeneration, improve immune function, provide relief from pain, detoxify the body, elevate moods, and assist in balancing right and left hemispheres of the brain to increase energy levels.
The EESystem makes no medical claims. Remember it is the body that always heals itself!
RESEARCH Please do your research and learn about this fascinating technology before your visit.  You, like us, will most likely be fascinated and inspired by the multitude of incredible testimonials from people who have experienced improved wellness, spontaneous healing, and spiritual upliftment on their visit to an EESystem centre. Read up and learn more about the EESystem HERE
Schedule
EESYSTEM RETREATS
Retreat Practices & modalities:
Detox / Fasting / Sound Healing / 9D Transformational Breathwork / Cacao Ceremony / Wild Rose Ceremony / Meditation / Yoga Nidra / Silence /  Movement, Massage & Healing 
Our specialty is to hold space for you to assimilate, digest and participate in activities and practices that nourish and support you to spiritualize your lifestyle and daily living on all levels. These special retreat experiences are designed to ignite your body's innate capacity to balance, harmonize, detoxify, and heal itself.
Retreats are a meeting place for like-minded people to embark on journeys of healing, personal development, and spiritual evolution all whilst simultaneously resting, recharging, and restoring in the energy field of the EESystem.
Accommodation:  Contact Hotel Kogler for a special discounted price for our retreat participants €50 sharing or €75 single.
Or check out Airbnb 'Bad Mitterndorf'
NEXT RETREATS

Green Juice Fast – Sound – Cacao – 9D Transformational Breathwork & Meditation Retreat
& Oct 1st – Oct 4th      
& Oct 29th – Nov 1st 
Fasting is not compulsory. Green juice is available for those who wish to fast during the scheduled hours
(4 days, 24 hrs in EESystem). Minimum suggested donation – £700 
Evenings (4hrs)
16.30: Evening Talk/Video
17.45: Sharing
18.30: ———-
19.30: Silent time
20.30: Yoga Nidra
21:30: End of Session
Mornings (4hrs)
06.30: Optional Self-practice time
07.30: 9D Transformational Breathwork. Working with the breath to release deep-seated tensions and trauma. Extremely profound and therapeutic.
09.30: ———–
10.30: Mon: Sound healing & Cacao Ceremony. A shamanic journey to experience the power of plant medicine and sound. Opening the heart and raising the vibration to rebalance and heal on all levels.
            Tues: Guided Healing Meditation. A guided meditation through the body ignites the body's innate power to heal.
            Weds: Sound healing & Cacao Ceremony.
11.30: Silence
12.30: Session ends
MYSORE PRACTICE & SOUND HEALING

Enter the energy field of the EESystem and supercharge your asana self-practice under the guidance and support of advanced yoga teachers.
These are 'Mysore style' asana sessions to stretch, breathe,  and receive personal guidance whilst you practice inside the energy field of the EESystem.
Limited spots are available. Participants must be experienced in yoga asana and be able to self-practice.
Experienced yoga practitioners only
Dates: to be confirmed
(4 hrs in EESystem)
08.00: Led warm-up  with opening chant & sun salutations
08.30: Self-practice With personal instruction and adjustments from a Senior teacher
10.30:  Yoga Nidra, Sound Healing
11.30: Sharing
12.00: Session ends
Saltwater Spa Visit (optional)
If you want to attend any of the EESYSTEM events please sign up to the mailing list.
Booking is by invitation only
REMOTE HEALING SESSIONS
Every 4-day retreat we also offer remote healing
Next Dates:
Oct 1st – Oct 4th      
Oct 29th – Nov 1st

From 5 pm, Day 1 until 12 pm,Day 4
No of Hours:  67hrs

Live Zoom Sessions Sun, Mon, Tues 6 pm – 8 pm for chanting & yoga nidra (6hrs)
Remote healing is healing at the quantum level transcending time and space. When you place a physical photograph of someone in the EESystem the energy field does its magic and wherever that person is in the world their body responds. So if you can't make it to our centre you can still bathe in the energy of the EESystem and those actively engaging in spiritual practice on retreat.
How it works: Once you sign up you will be asked to send us a photo of your full-length (whole-body) photo of you or whomever you wish to receive healing. On every retreat, all member photos are placed in the EESystem for the duration of the retreat (67hrs)
You are also invited to attend the yoga nidra meditative relaxation sessions via zoom on Sun, Mon & Tues @8.30pm
PRIVATE SESSIONS
Contact us  It may be possible for you to spend time in the EESystem privately. Book a video call with us and we can talk about the possibilities
Please note that our space is not suitable for overnights,  children, or animals.
Teachers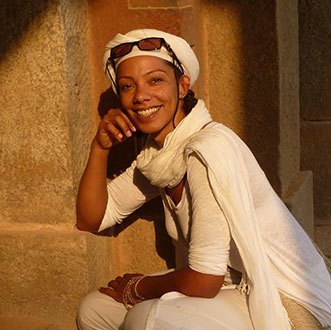 Scarlett Dee
Yoga/Tantra Teacher, Breathwork Coach, Sound Healer, Spiritual Life Coach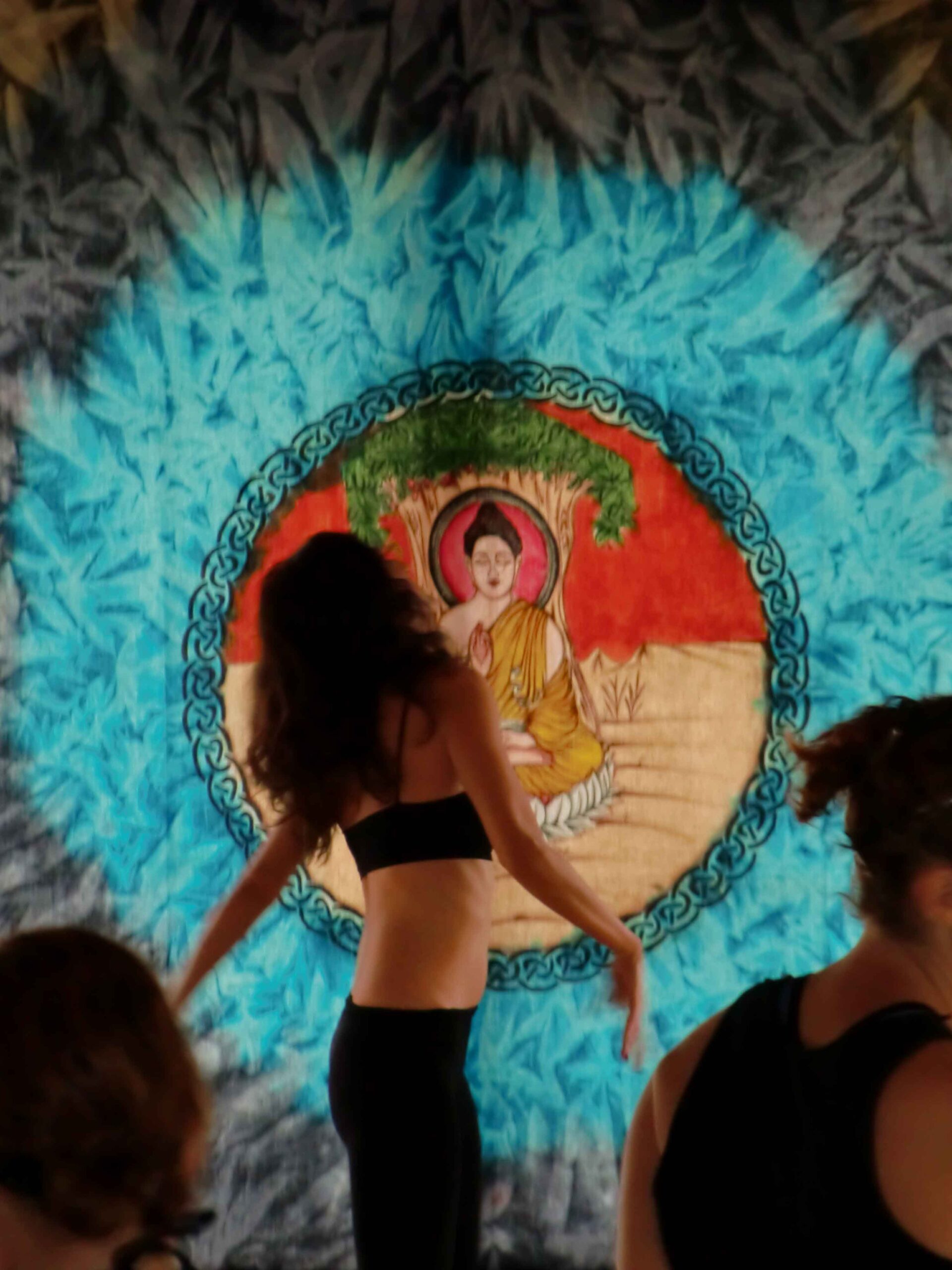 Guest Teachers
to be announced
Venue & Accomodation
Salzgammergut is located in the heart of the Austrian Alps, a picturesque and traditional area of Austria that can be easily reached by train or car from Salzburg, Linz, Graz, or Vienna.
Surrounded by pristine nature; mountains, forests, and freshwater lakes the local area is quiet and peaceful and especially conducive to connecting with nature and recharging.
With unspoiled nature all around there are lots of outdoor activities such as paragliding, canyoning, horse riding, hiking, lake swimming, etc to get out in nature and have fun!
All villages and towns in the area are Spa towns with natural sources of healing waters.  And all rivers, lakes, and waterfalls are drinking water quality…. Paradise!
There are many accommodation options in the area.
We recommend Hotel Kogler : discounted price for our retreat participants of €50 for sharing or €75  single.
T +43 (0)3623 23 25 | F +43 (0)3623 31 07      info@hotelkogler.at | www.hotelkogler.at
Meals
DURING RETREATS
Your body kicks into healing mode (parasympathetic mode) at rest and when not eating. Water fasting would be ideal for a healing retreat. Healing spring water is available throughout your visit.
To support the purification process order a Green Veggie Juice. The juice is packed with goodness, vitamins, and nutrition sufficient to nourish and support your EESystem Retreat experience.
We request that in the Retreat space, you do not bring anything to snack on. Liquid refreshments such as teas and juices are permitted if packaged in a bottle with a lid.
Travel info
Bad Mitterndorf is located in the heart of the Austrian Alps
Fly to Vienna, Salzburg, Graz or Linz. Also possible to fly to Munich (Germany)
* Graz,  Train 2½ hrs, By Road 2hrs
* Linz, Train 2½ hrs, By Road 90 mins
* Salzburg, Train 3-4 hrs, By Road 90 mins
* Vienna, Train 4-5 hrs, By Road 3hrs
* Munich Train 4-5  hr, By Road 3hrs
Please check your country visa requirements.
Spa treatments
The Salt Water Spa is a short drive away. The highlight of  a spa visit is the large salt crystal and salt cave, which invites you to slow down and relax as you float effortlessly in warm salty water.
The Spa visit is the perfect completion to the EESystem experience as a salt bath will complement and support the detoxing and purification process that a EESystem retreat kicks into action.
(€25 Euros per visit)