Energy Enhancement Retreat with the EEsystem Healing Technology
Austria (12 Unit EESystem)
SPIRITUAL TRANSFORMATION
& HEALING with EESystem
Our specialty at Tribe is to hold space for you to assimilate, digest and participate in teachings and practices that nourish and support you on all levels. With the introduction of the EESystem to our retreat space we have designed a variety of experiences for you to get the most out of your visit and embark on a journey of self empowerment so you can take charge of your health and wellness on all levels.
There is something for everybody, each retreat has a primary offering that will take you on a journey into the inner realms of your Being connecting you to your innate capacity to balance, harmonise and heal yourself. We will be sharing teachings and disciplines that you can effortlessly embody and embrace to spiritualise your lifestyle and everyday living.
We also have open sessions for you to try out the EESystem free of charge. Or for those who desire more privacy the space is available for private day and overnight bookings.
EESYSTEM – Energy Enhancement System
Its here! Technology thats going make a huge difference to the way we approach physical, emotional and mental health issues. The EESytem provides a positively charged environment and optimum conditions to prompt the natural healing mechanisms of the body to properly function promoting the possibility of healing and enhanced wellbeing.
The ENERGY ENHANCEMENT SYSTEM generates multiple bio-active life enhancing energy fields, including "scalar waves" which can allow cell regeneration, improve immune function, provide relief from pain, detoxify the body, elevate moods, and assist in balancing right and left hemispheres of the brain to increase energy levels.
We encourage you to do your research in advance and learn about this fascinating technology before your visit.  You will be fascinated and inspired by the incredible testimonials from people who have experienced spontaneous healing, improved wellness and spiritual upliftment on their visit to an EESystem centre.
Read up and learn more about the EESystem HERE
How to Book

Step 1
Choose EESystem Experience Below

Step 2
Click Register Now & Pay Deposit

Step 3
Complete Registration Form
OPEN SESSIONS (90mins)
PRICE
FREE to members 🙂
Let's connect!… Become a member of our 'Open Heart' community. At open sessions you meet other likeminded people and experience the EESystem over tea. 3 x 90 mins sessions are held Bi-weekly on Saturday's from 1.15pm to 4.45pm.
Maximum 16 persons per session. Advance booking required. Contact us for details, dates and to become a member.
(Maximum 12 members per session)
PRIVATES & OVERNIGHT
PRICE
€44 per hour per person
€22 per hour for every extra person
Want a more private experience? Book the entire space for yourself, your family and your friends. Overnight stays are encouraged but you can also book into the EESystem during the day by appointment.
The centre is open for private bookings during the following times twice a month. Sunday from 7pm to Tues 8am
(Minimum 2 persons, 2 hrs. Max 12 persons)
OVERNIGHT RETREATS
PRICE
Your 1st Retreat    = €1150. currently discounted to €770 (18hrs)
Follow up Retreats = €850. currently discounted to €660 (18hrs)
Our unique retreats invite you to join together with expert teachers and like-minded people in experiences that support healing, personal development and spiritual evolution all while you simultaneously rest and restore in the energy field of the EESystem.
THERAPEUTIC BREATHWORK (retreat 1)
CACAO CEREMONY & SOUND BATH (retreat 2)
SILENT RETREAT (retreat 3)
Retreats 1 & 2 :  Include Yoga Nidra & Spiritual Discourse and optional Wimhof Cold Water Therapy
All retreats include: 2 x Green Nutrition Drink + Salt Water Spa Visit.
(Maximum 12 participants)
MONTHLY MYSORE PRACTICE & CACAO CIRCLE
PRICE
€88 Morning Mysore Session (4hrs)
€440 Morning Mysore Session + Overnight  (16hrs)
Are you a yoga practitioner? We invite you to come and practice in the energy field of the EESystem and super charge your self-practice under the guidance and support of our most Senior teachers.  Sessions are held on the first Saturday of each month. Limited spots available. Participants must have a self practice.
Friday overnight stays lead straight into the Saturday morning practice.
Spa visit (entry to spa = +20 euros) & Green Nutrition Drink (included in price)
(Maximum 12 participants)
UNIFYD HEALING NETWORK – A GLOBAL INITIATIVE TO HEAL THE WORLD
Watch this amazing interview below with the creator of the EESystem to get some insight on how this technology works and what it can do for you.
Visit Unifydhealing.com for more info. Unifydtv members receive 10 % DISCOUNT
Schedule
DATES
We are currently on the waiting list for the EESystem. Expected installation will be announced in 2023. You can register now and make an advance reservation by completing the 100 euros deposit and filling in the registration form. You will then be first in line when dates are announced.
PRIVATES & OVERNIGHT
The centre is open for private bookings during the following times twice a month after the scheduled retreats. Contact us to check availability.
Sunday 7pm – Tues 8am. 
RETREATS  1 & 2
Retreats 1 & 2 start 6pm and finish 1pm the following day (19hrs).
Retreats are scheduled one after the other on weekends.
18.00:  Retreat Opens for arrivals & Green juice liquid Meal
18.15:  Opening Circle, Intros & Sharing 
19.15:  Therapeutic Breathwork (Retreat 1)
19.15:  Cacao Ceremony & Sound Bath (Retreat 2)
20.30:  Yoga Nidra
21.15:  Spiritual Discourse
21.45:  Lights Out for Bedtime
07.15:  Morning Stretch, Breathwork & Cold Water Therapy
08:15:  Green Nutrition Drink
08:45:  Salt water Spa Visit
12.15:  Closing Circle & Sharing
13.00:  Retreat Ends
RETREAT 3 : Silent Retreat
18.00:  Retreat Opens for arrivals & Green juice liquid Meal
18.15:  Opening circle, Intros & Sharing 
19.30:  Silence begins
22.00:  Lights Out for Bedtime
08:00:  Silence ends with Morning Meditation & Green Nutrition Drink
08:45:  Salt water Spa Visit
12.15:  Closing Circle & Sharing
13.00:  Retreat Ends
MYSORE MONTHLY
08.00: Led warm-up to standing, opening chant & sun salutations
08.45: Self practice with personal instruction and adjustments from Senior teachers
10.15: Led Savasana
10.45: Sharing circle with Cacao Meditation
11.30:  Salt Water Spa visit & Green Nutrition Drink 
Teachers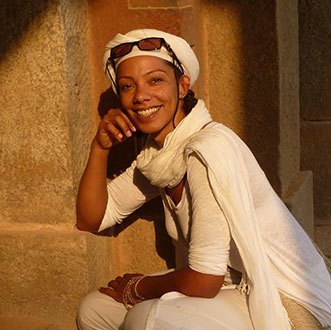 Scarlett Dee
Tribe YTT Senior Teacher & Facilitator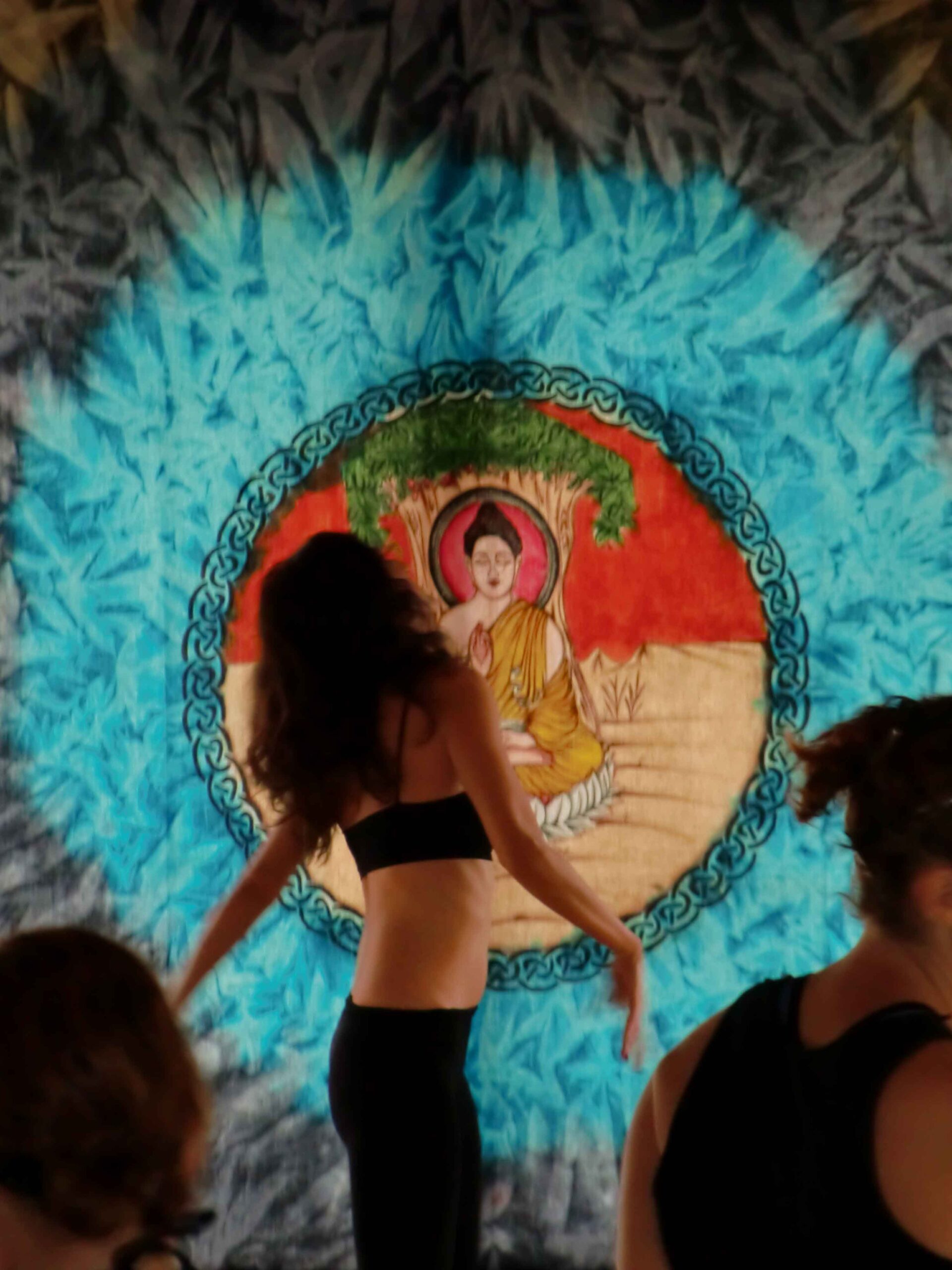 Guest Teachers
to be announced
Venue & Accomodation
Our retreat space is located in the heart of the Austrian mountains in Salzkammergut, Styria, a picturesque and traditional area of Austria which can be easily reached by train from Salzburg, Linz, Graz or Vienna.
We are surrounded by pristine nature; mountains, forest, freshwater lakes. The local area is quiet and peaceful and especially conducive to connecting with nature and recharging.
For those seeking a weekend getaway this is the perfect location.
Overnight stays:
Our lovingly created retreat space is a beautifully crafted all wooden traditional Austrian mountain lodge.
For overnight stays single mattresses are spaced out in the healing space in dormaitory style.
A camping mattress is provided or if you prefer you can bring your own airbed/camping mattress.
Please bring a blanket or sleeping bag, a sheet and pillow.
Especially if you are a light sleeper we encourage you to bring ear plugs and eye masks.
Please be sensitive that you will be in a shared space and take the following into consideration:
If you are a loud snorer it may be wise to book a private overnight stay to avoid disturbing others.
To maximise a positively charge energy field use of mobiles and electronic devices are not allowed in the healing space.
Please do not bring any food into the space. Drinks in bottles or with containers with close lids are allowed.
Do not apply heavy perfumes or scents to your body in advance of your arrival.
Meals
DURING RETREATS
You body kicks into healing mode (parasympathethic mode) at rest and when not eating. Fasting would be the ideal for these retreats. However for a more gentle approach and for those who are not used to fasting we serve a green nutrition drink in the evening and in the morning. The drink is packed with goodness, vitamins and nutrition and will be sufficient nourishment for the time you are with us. We encourage you to follow the program and request that you do not bring anything to snack on.
DURING PRIVATES
No outside food within the centre. Green nutrition drink (7 euros) available on order.
DRINKS
Liquid refreshment such as teas, juices  are permitted if packaged in a botttle with a lid.
Fresh spring water & Camomile tea available at all times free of charge
Travel info
Location: 15 mins by road from Bad Aussee, Salzgammergut
Fly to Vienna, Salzburg, Graz or Linz. Also possible to fly to Munich (Germany)
* Graz,  train 2½ hrs, car 2hrs
* Linz, train 2½ hrs, car 90 mins
* Salzburg, train 3-4 hrs, car 90 mins
* Vienna, train 4-5 hrs, car 3hrs
* Munich 4-5  hr, car 3hrs
Please check your country visa requirements.
Spa treatments
The brine bath which we will visit on the morning of each retreat Narzissen Vital Resort Bad Aussee is a short drive away. The spa has a diverse range of salt water pool experiences. The highlight of the bathing hall is the large salt crystal and salt cave, which invites us all to slow down
The Spa visit is the perfect completion to the EESystem experience as the advise is to take a salt bath to complement and support the detoxing and purification process that you have been through.