SHAKTI EMBODIMENT RETREAT (Austria)
WOMENS WELLNESS RETREAT: JOURNEY TO LOVE
Shakti Sisterhood retreats are one of our favourite offerings that we have specifically designed for us as women to discover new ways to manage our own well-being and reset our spiritual compass. Through heart based practices and sharing in an exclusively female space we collectively honour the feminine within and embrace our inner Goddess. Together we become a conduit for the higher frequencies of love and light to shine into the world and support more positive and high vibrational shifts to come into being.
We have been holding space for life-changing transformation for over 15 yrs through trainings and retreats and we warmly welcome you to join us so we can collectively raise the vibration and open to love.
Is this retreat for you?
Are you seeking encouragement, inspiration and support to ignite and keep your sparkle? Your shine?
Do you walk through life in SPIRITUAL WONDER and AWE of the DIVINE FEMININE that throbs inside you and all around you?
Do you realise how much POWER you have as a WOMEN?
Are you CELEBRATING yourself, NOURISHING yourself, ENJOYING yourself, HEALING yourself and MAKING TIME for yourself?
Sister, Its time!!
There's a lot of talk of female empowerment? forget it! We are already EMPOWERED!
We just need to RECOGNISE and SURRENDER into that power.
Now is the time for FEMALE EMBODIMENT. Time to connect to the WISDOM of our female form and nature.
Time to own all the BEAUTY, GRACE, FLOW, SOFTNESS, SENSUALITY, SEXUALITY, ELEGANCE and EXCELLENCE that being a woman offers us.
If you are ready to explore and experiment
If you are ready to share, support, inspire and be inspired
If you are ready to say yes to opening up and diving deeply into your true essence
If you are seeking to be more free, wild and spontaneous in your expression as a women
Then welcome to the Hood! the Shakti Sisterhood!
The Shakti Sisterhood offers us all a safe and sacred space to nurture and nourish our feminine side, and reconnect with our spiritual, the Goddess within, in the presence and support of other like-minded women.
These events gift us the opportunity to engage in rituals, ceremony and all sorts of yummy transformational practices under the guidance and support of passionate and dedicated women who will be sharing their expertise from a place of personal experience, integrity, wisdom and love.
COMING UP NEXT
SHAKTI EMBODIMENT 1 WEEK WOMENS RETREAT

This unique, women only, retreat takes us on a journey through different aspects of our divine feminine essence and establishes practical protocols that can be used in our everyday lives to navigate through womanhood in a graceful and more consciously empowered way.
We will be exploring and experimenting to give us the tools and understanding to embody all the magic there is in being a women. Finding new ways and initiatives to nourish ourselves, be fully in our power and fully responsible for our own mental, emotional, energetic and physical health and well being.
Included in the weeks program is a 5 day liquid fast. This is an amazing way to reset your relationship to food and re-establish more harmony and purity in your diet. If this is new to you don't worry! Guidance and support is given throughout the week to enable to you to embrace the challenge of fasting with ease.
Your retreat in the Austrian Alps includes the following balance of Talks, Experiences & Sharing:
TALKS
Everyday Shakti Healing & Self-love Supports
Tantric Sexuality to spiritualise your sex life
Vaginal microbiome and yoni self-care (to be confirmed)
Sharing Circles
CEREMONIES
Strawberry Moon Celebration and opening ceremony (with champagne & strawberries)
Cacao & Rose 'into the heart' Ceremony
Tantric Shakti Fire Purification Ceremony
PRACTICES
Sound Healing
Mantra Chanting & Sacred Singing
Shakti Flow Movement & Assisted Self Practice
Quantum light breath (therapeutic breath-work)
Yoga Nidra for women
Ecstatic Dance
TREATMENTS

Yoni Massage
Holistic massage
(treatments must be booked in advance)
WORKSHOPS

Raw chocolate making masterclass
Shakti Chi Healing Touch & Massage
Herb walk and creating a Shakti Sisterhood signature woman's wellness tea. (to be confirmed)
MEALS
Day 1 – Evening Meal
5 Day liquid fast (scroll down to meals for more info)
Day 7 – Breakfast
EXTRA ACTIVITIES
Spa visits
Hiking, Swimming & Cycling in the Austrian Alps
Please note there may be slight changes to the retreat content according to the guest teachers and participants who want to share. If you have an activity or talk that you would like to bring to the retreat get in touch and let's have a chat.
FIND OUT MORE: for a more detailed explanation of the scheduled activites and to learn more about this retreat experience book a VIDEO CHAT today
Next Dates
September (to be announced)
Location
Tribe Mountain Retreat, Bad Mitterndorf, Austria
Cost

Price varies according to your choice of accommodation
£975: 4 sharing (two bedrooms, 4 beds with attached bath)
£1075: 2 sharing, (2 beds)
£1195: 2 sharing, + attached bathroom (one king size bed,  suitable for two friends sharing)
£1275: 2 sharing + attached bathroom, walk in wardrobe & balcony (one king size bed,  suitable for two friends sharing)
DISCOUNT? Get 100 Euros Discount!
Sign up and commit to giving a video testimonial saying a few words, before and after, about your retreat experience and get 100euros discount. We know you will love it!

Price does not include:
Single accommodation plus £275, Spa visits  £25 per day, Cycle hire £10 per day, Yoni Massage £400 , Holistic Massage £100
How to Book

Step 1
Check all info on this page

Step 3
Complete Deposit & Application Form
"May the long time sun shine upon you, all love surround you, and the pure light within you, guide your way home."
Teachers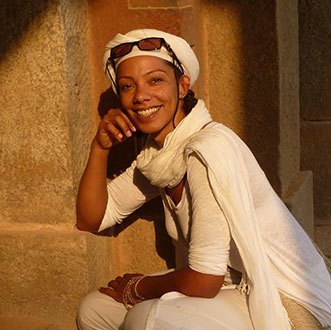 Scarlett Dee
Yoga/Tantra Teacher, Breathwork Coach, Sound Healer, Spiritual Life Coach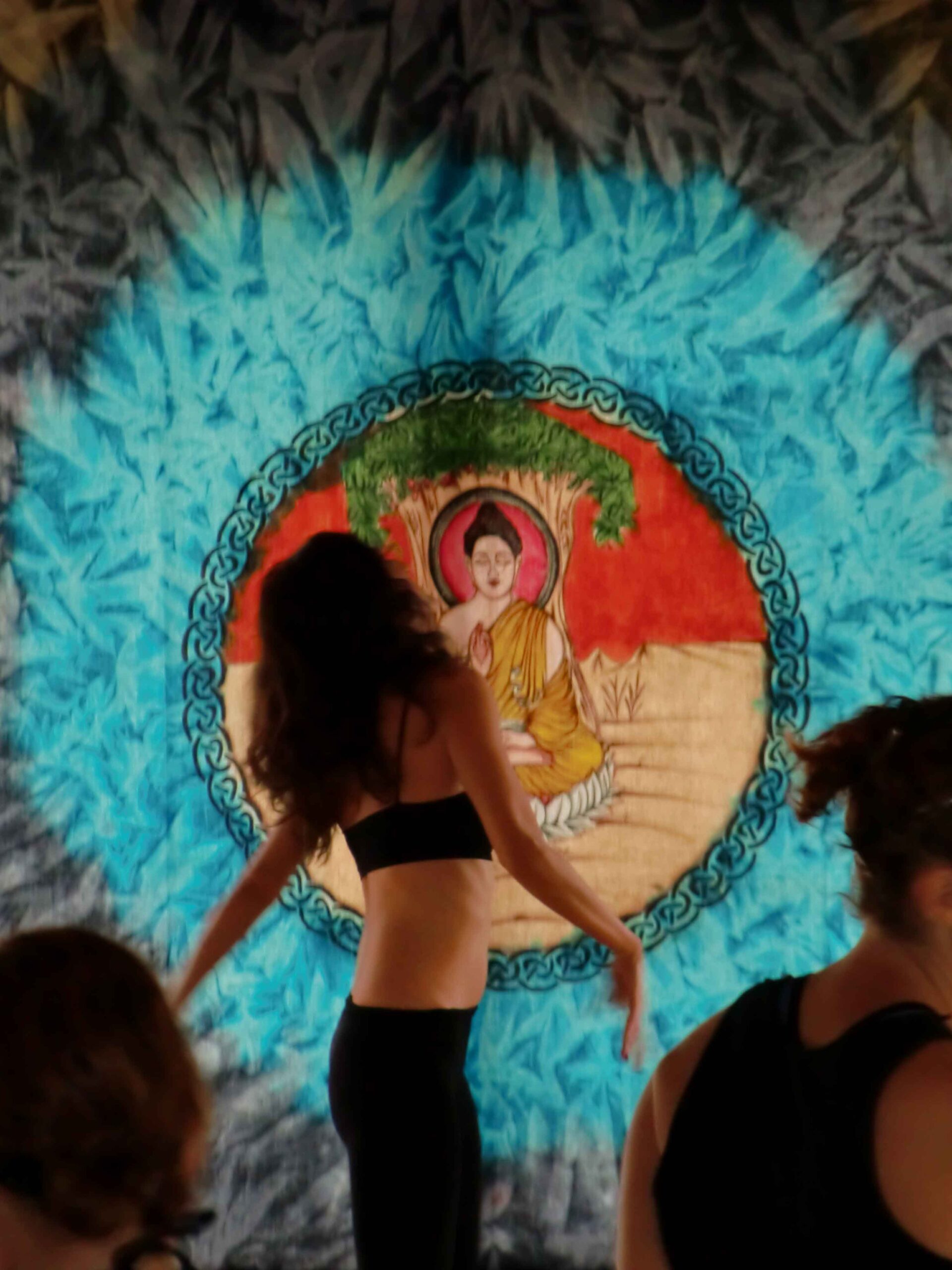 Guest Teachers
to be announced
Venue & Accomodation
Our venue is located in the heart of the Austrian mountains in Salzkammergut, Styria, a picturesque and traditional area of Austria which can be easily reached by train from Salzburg, Linz, Graz or Vienna. The local area is quiet and peaceful and especially conducive to connecting with nature and recharging.
Accommodation
The Tribe mountain lodge is a unique, beautiful and amazing place to stay on retreat . The lodge has been built of natural materials providing a healthy atmosphere to live in. Built only from wood, stone & clay with heated walls and floors. The house is light, comfortable and spacious with antique furnishings, open fireplaces and elegant works of art. There is a reading room, large communal kitchen, large dining room, 7 bedrooms & 5 bathrooms, and living room with open fire and lots of outdoor space
In addition to the mountain lodge a nearby Guesthouse is available for students who wish to have single accommodation.
Climate & Clothing
Generally Bad Mitterndorf enjoys varied weather conditions from clear blue skies and sunny warm days to mountain storms. In summer when the weather is most  favourable you can often wear light clothing in the daytime with temperatures in the 20's and early 30's. The mountain weather can be changeable so come prepared for high and low temperatures.  Mornings in the mountains are typically fresh!
Travel info
International flights. Fly to Vienna, Salzburg, Graz or Linz. Also possible to fly to Munich (Germany)
Trains to 'Bad Mitterndorf-Heilbrunn' station:
* Graz, 2½ hrs,
* Linz, 2½ hrs,
* Salzburg, 3 hrs,
* Vienna, 4 hrs,
* Munich 4½  hrs
Check the OBB website for train timetable and ticket prices
Please check your country visa requirements.
Student Testimonials
TRIBE RETREATS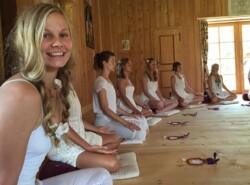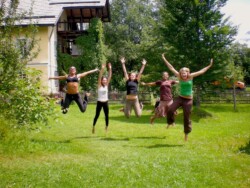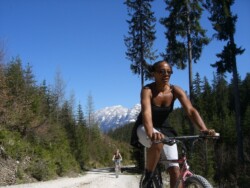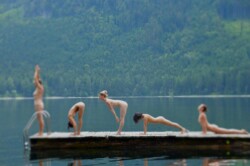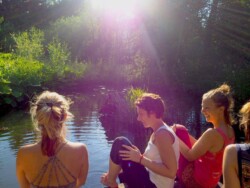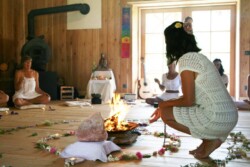 September 2023 will be our first Shati Embodiment Retreat and so we hope you will be the first to give us a glowing testimonial. Rest assured we have been holding space for transformational experiences for many years and Tribe is known for it high calibre of events and teachers. You will be in safe hands 🙂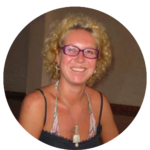 Evi Van Meirhaeghe, (Belgium)
Thailand March 2011
… And then, of course, there is the fantastic teaching team. Each and every teacher has their own teaching style and has heaps of knowledge to offer to the students. I learned so much from each of them. Every day presented challenges, adventures, and growing opportunities on and off the mat, as we learned more about yoga asana, pranayama, philosophy, Ayurveda, the chakras.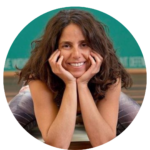 Bihter Atayurt Argun (Turkey)
Austria August 2014
One word that summarizes my experience with Tribe is ''transformative''. I came out a different person. More conscious, with a better attitude towards myself and the universe and a deeper understanding of what Life is all about…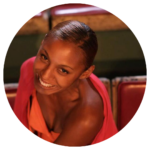 Tamara Cavernelis-Grant, (South Africa)
India January 2015
Tribe possesses a professional teaching faculty, who are motivated, encouraging, well experienced, in addition to being masterfully talented in their teaching capabilities. Not only has completing the training deepened my dedication and motivation towards my own personal practice, but it has also led to enlightening self-discovery and beautiful awakening.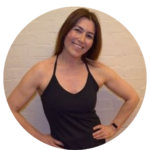 Claire Wilson, UK
England October 2018
…  I am indebted to Tribe and all of their trainers as they shared their knowledge, passion. I really felt there was time and space to listen and be attentive to the physical and spiritual changes that were happening, which was wonderful.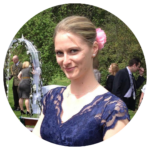 Zuzana Holtby
Austria 2016
It was exactly during this course that I felt like I arrived home. I learned a lot. I felt very alive and became super-sensitive to the things I hadn't been previously aware of. Thanks to this, I was able to work on myself not just as a yoga teacher but more so as a human being. Through the beautiful presence of the teachers, I allowed myself to soften into knowing, that all truly is well!"