Aug 9, 2022
The deepest thruth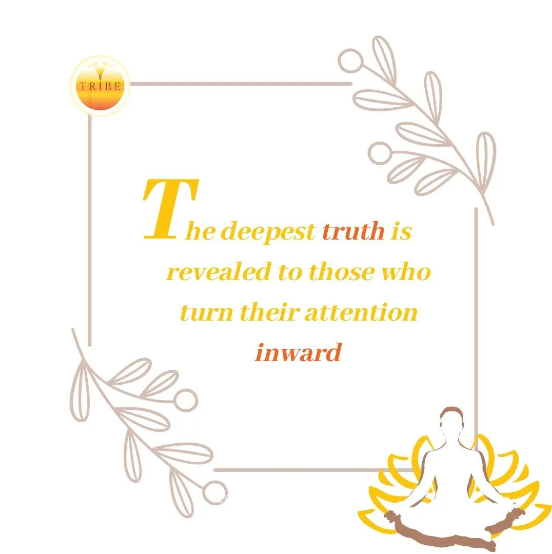 When we get caught up in visual stimuli, our prana (vitality) flows outward with our gaze.
Thats why in asana practice we use Dristhi.
Dristhi' (fixed gaze) is a focusing technique that assists concentration, aids movement and alignment, and helps internalize the body's pranic flows and turn our intention inward.
External distractions are reduced and the mind settles into a stillness that puts us in touch with our inner universe.
This same principle can be applied in our everyday living.
Use the breath as your dristhi as you move through the day.
It will help to soothe and calm your mind and will support you to stay connected to whats going on inside you.
At Tribe we are available to answer your questions, to have a chat with you, get to know you.
Please contact us to book a VIDEO CHAT with us today!