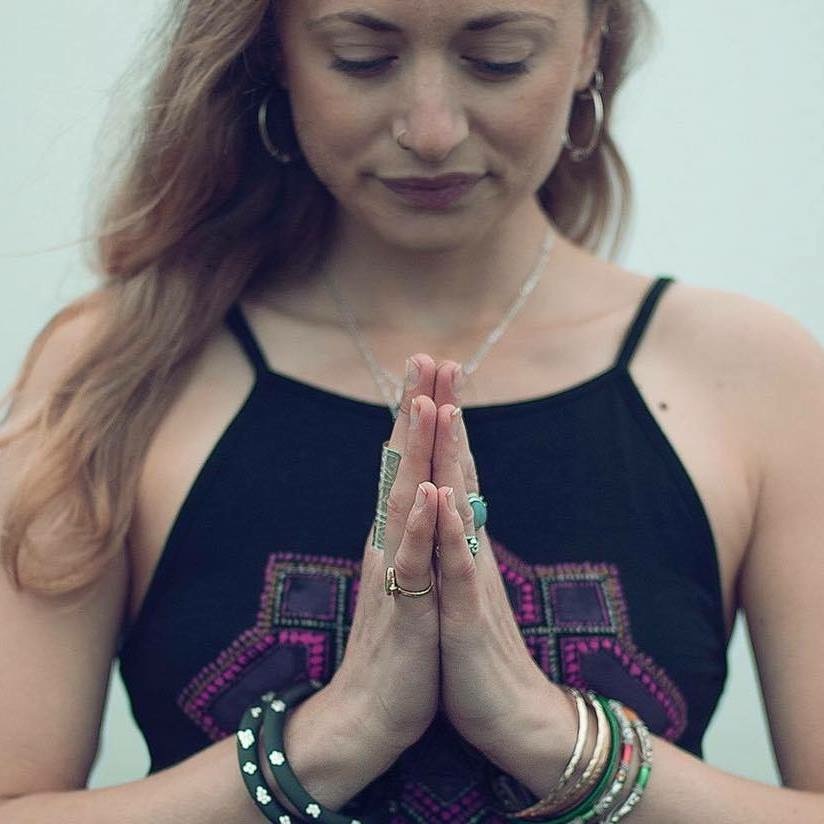 Holly Knight
Tribe YTT Primary Teacher
Ashtanga Vinyasa, Restorative
---
It was when I first dipped my toe in the Ganga aged 18 I realised something different. I was curious and open to my path unfolding. It wasn't until 5 years later I first connected to Yoga, I remember how illuminated i felt, a familiar feeling … it was me! I was beginning to come home, to my centre, to my heart.
Two years later, in 2012 I graduated with Tribe and I started to teach within a few months. I have been teaching at the Buddhist Centre in my hometown, Nottingham ever since. It is a beautiful sanctuary that attracts a wonderful mix of people. I teach there every weekday and offer workshops once a month.
My teachings are a reflection of my personal practices and experiences. I love to move in a dynamic way, free movement and dance is the foundation of my expression. I have had an established ashtanga practice that keeps me rooted and over the years have explored how to find my own way into asanas, soft and loving. My absorption lies deeply with the energetic body paying attention to what feelings and sensations arise, to allow space for deeper listening and understanding.
As my practice continues to deepen and evolve, I am becoming inspired by Bhakti yoga and Tantra. The beauty and wisdom yoga brings us fills me with joy and my passion is being a part of personal transformations.
upcoming events