Jun 17, 2015
How do you choose the right yoga teacher training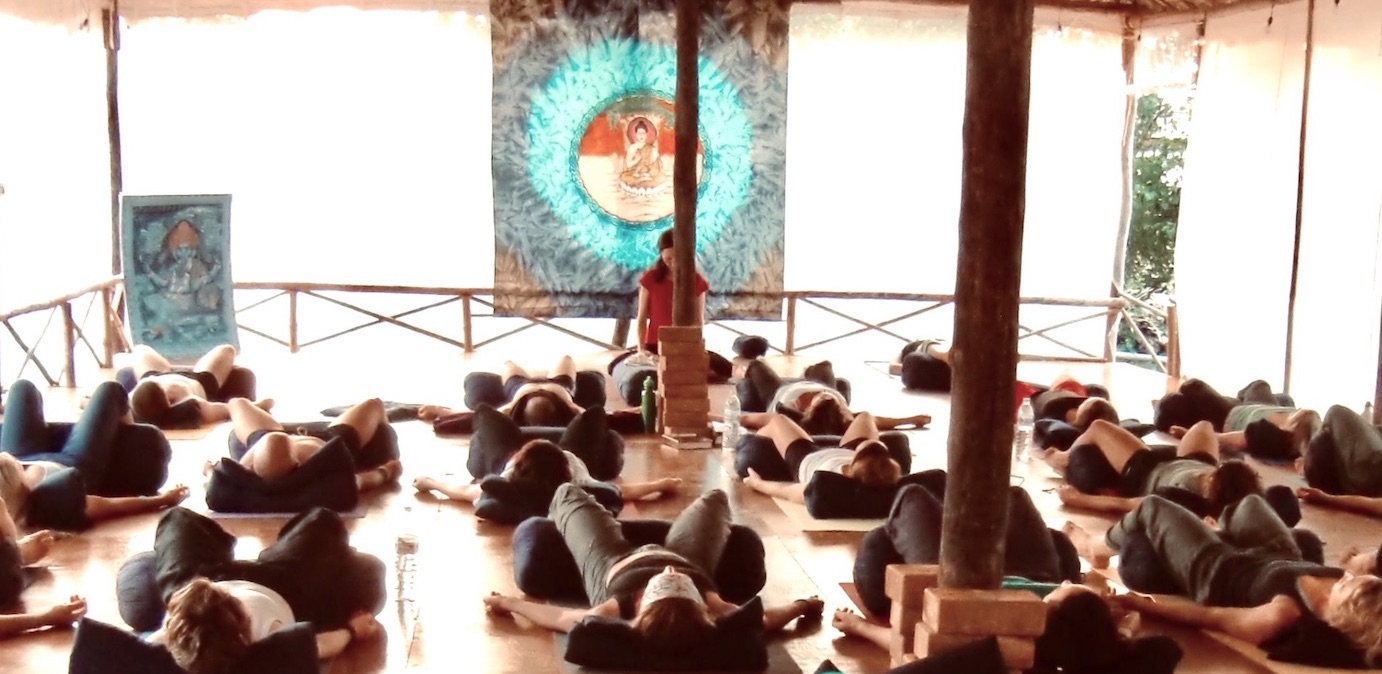 The past few years has seen a definite explosion of yoga teacher training courses in the global yoga community. The output of yoga teachers is incredible, growing more and more every year. Some schools of yoga have been running trainings for many years and are able to offer an integral and professional program of study. There are also many schools popping into existence that have substandard teachers and superficial teachings making it a minefield trying to sieve through all the countless websites that currently offer trainings. The lucky ones will find a good training via personal recommendation but in many cases people make their decisions based solely on what they have read on the internet, the schools website, testimonials etc.
Yoga teacher trainings come in so many different formats with varying objectives. Many of the more established yoga teacher trainings offer more than just teaching skills. At the very least, as well as giving students the skills to teach asana, one would hope that trainings also support students to deepen into self-practice and develop an understanding that allows them to use yoga as a tool for self-growth, personal transformation and spiritual evolution.
It shouldn't be too much to expect a training to offer a thorough grounding in yogic philosophy that has its roots in original yogic texts such as the yoga sutras and the hatha yoga pradipika. To expect that the teachers have not only been practicing and teaching yoga for a number of years but have also embodied the teachings and can share they experience and practice clearly and coherently. To expect the teachers to be skilled in holding a space whereby people can feel safe and comfortable to immerse themselves in what can often be a rollercoaster journey of physical, emotional and mental challenges. To expect a comprehensive manual that supports the studies and practices introduced on the training. To expect to have a proper method of assessment whereby only those who, at the end of training, have attained a basic foundation to teach are given a certificate. To expect a certain level of care and support to be given on a personal level to each and every student.
There is a growing need for yoga teacher trainings to meet these expectations in order to truly serve the yoga community. We can only hope that those who are running trainings take on a sense of responsibility when they certify students to teach and are duty-bound to gift their students with a safe and effective practice of yoga that they can share with others.
If you are looking for a teacher training and have not been personally recommended to one do your research.
Be wary of trainings that are super cheap….very often the price will reflect the quality!

Check how many main teachers there are. For many reasons, trainings work best if there is a minimum of 2 teachers.

Check the student number and the teacher to student ratio. Anything above 1:7 will limit the individual care and attention that you can get.

Check how many years the training has been running. A long-running training will strengthen over the years, evolving and adapting to become more professional and better organised.

Check the syllabus to see if it includes a range of practices and subjects.

Make personal contact. See if you can talk to one of the teachers and ask them questions to get a personal feel for who you will train with.

Read through the teachers biographies' to see if you resonate with their approach and philosophy.

Follow your instinct, allow yourself to be guided from within. If it feels right it probably is.