Aug 15, 2018
Evi Van Meirhaeghe, Belgium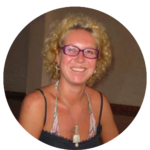 "The Tribe Teacher Training in Thailand, March 2011 was one of the best things I have done in my life. I did not know quite what to expect, but it soon became clear that this was going to be a very special experience. The venue has an amazing shala and beautiful rooms, located in a lush garden. The vegetarian food is excellent, as is the pool where you can spend your time off.
And then of course there is the fantastic teaching team. Each and every teacher has their own teaching style, having studied various styles of yoga, and has heaps of knowledge to offer to the students. I learned so much from each of them: Mark and his rigorous ashtanga classes laced with a tad of British sarcasm, Emily putting a lot of emphasis on perfect alignment and making us all happy with her joyful laughter, Raquel with her lovely goofiness, beautiful soft voice and wonderfully flowing vinyasa classes, and Sequoia sharing her passion for life, pranayama and meditation.
Every day presented challenges, adventures and growing opportunities on and off the mat, as we learned more about yoga philosophy, Ayurveda, the chakras.
As I go through my practice now, I hear all of their voices in my head. As soon as I got out of the training I started teaching, and I find that I am able to do so with confidence, since we were encouraged to find our inner teacher and develop our own style. Apart from that a lot of time was spent on the art of adjusting, which greatly helps me with getting students safely in and out of poses. I highly recommend this training to anyone with a passion for sharing this wonderful thing called yoga. But watch out: your life might never be the same again! "