()
Ashtanga, Hatha, Vinyasa Flow and mixed styles

The course is completed over 4 dates in 2018 : January 27th, February 24th, March 24th, April 28th
After the huge success of the Tribe Yoga Accredited – 20hr short course 'Intro to Teacher Training', we are offering a new course for 2018.

This course once again is open to anyone wanting to deepen their practise, wanting to understand how yoga is more than just the postures, and for those interested in teacher training.

The syllabus is comprehensive and detailed, with practical asana classes, theory and pre reading required before each session.

Syllabus content:
Surya Namaskara
Anatomy and Physiology
Dynamic Yoga Method
Release, the edge and injuries
Class structure and sequencing
Yoga Sutras of Patanjali
Eight limbs of Yoga
Modified Ashtanga Primary series
Chakra system
Guidelines for teaching
Ethics and responsibilitie
Schedule
11am – 12pm: Asana class
12-1:30pm: Yoga theory / philosophy
1:30-2pm lunch
2-3:30pm Yoga theory / philosophy
3:30-3:45pm break
3:45 – 5pm  Yoga theory / philosophy / asana / meditation / pranayama
During the 20hr course we have full use of the studios and cafe area at the Ministry of Yoga.  The schedule is fluid and can change during the course, to accommodate the needs of the students.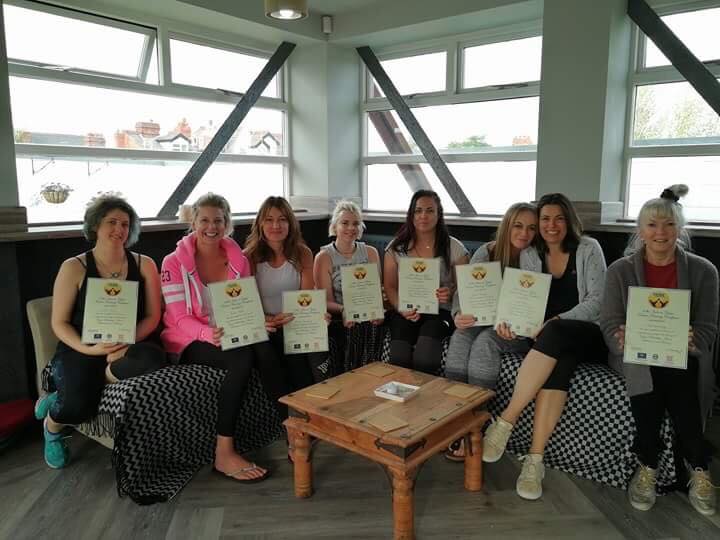 2. Duration

The course runs over 4 Saturdays from January – April 2018.  To accommodate those students travelling from the outside of Cheshire, our starting time of 11am, and finish time of 5pm makes it perfect for travelling to and from the Yoga center.
Cost

The cost of the training is £300.  This covers teaching time and resources.  Resources are emailed to each student once the full payment is made.  As we are trying to be more environmentally friendly we hope that students can read them from their computers etc and only print what they need each week.
Teachers

Shelley will be leading this training.  She is the director and owner of the Ministry of Yoga and is one of our Tribe Yoga Teacher trainers.  Therefore the content is especially set up to support anyone looking to complete the full 200hr Yoga Teacher Training Course.
Maximum number of students


10

Location


Ministry of Yoga
277 Walthall Street, Crewe, Cheshire, CW1 5UT
Venue & Accommodation

The Ministry of Yoga is just a 15 minute walk from Crewe train station.  
The Ministry of Yoga is a purpose built health and wellbeing facility, built to an exceptional standard.  The center has 3 yoga studios, 3 massage therapy rooms, counselling room, disability access throughout, rooftop cafe and terrace.  Please check the website for more information:
As soon as you enter the walkway off the street you're somewhere different.  The energy of the center, people and practises delivered here greet you at the doors.  Everyone who comes to the Ministry of Yoga comments on how it feels like 'a little bubble of heaven in the center of Crewe'.
For those driving, there is on street parking in all the streets around the center at no charge.
Meals

The cafe will be open to buy light refreshments, locally sourced teas and coffees, smoothies, and healthy snacks.  However we invite all students to bring their own lunch, which they can enjoy in the cafe area.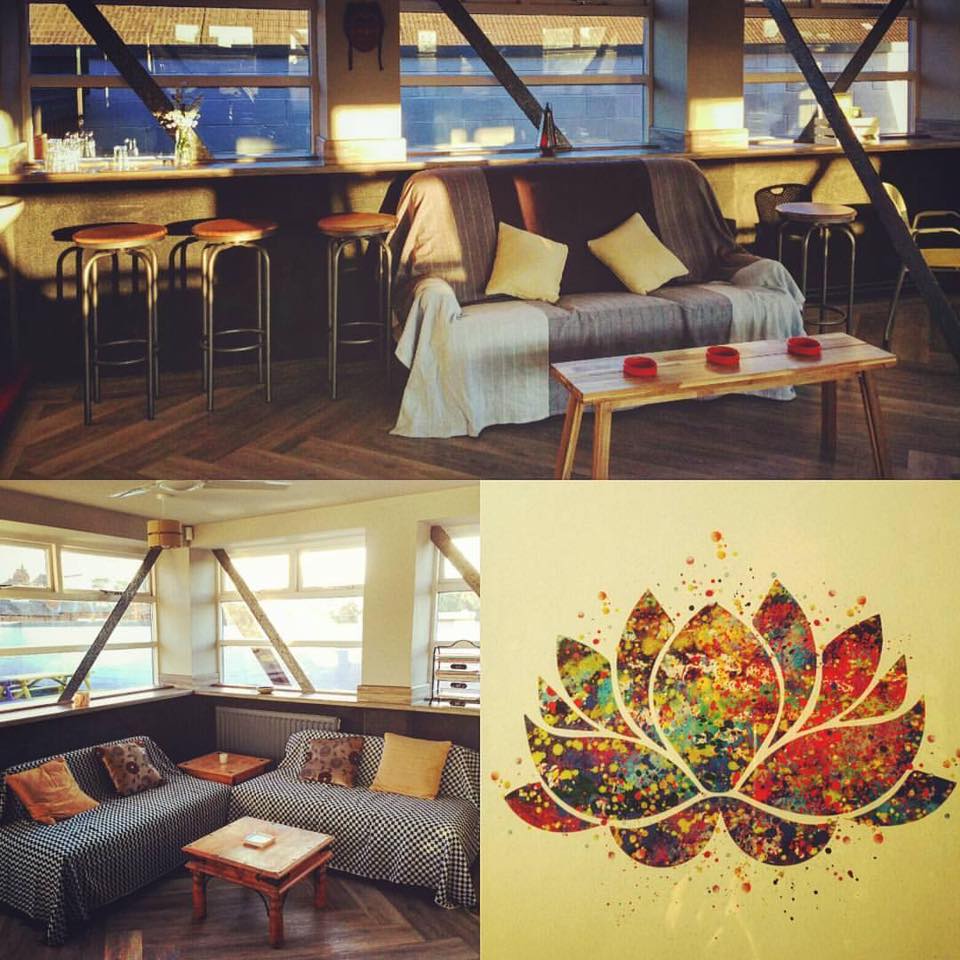 Holistic therapy treatments

If you wanted to book in for a Thai Massage with Pam or a holistic therapy with Ann before or after the trainings, we ask students to contact them directly and book in advance.  Please see the website for more details.

10 & 11 . Travel Info & Getting there
The Ministry of Yoga is a 15 minute walk along Nantwich Road (an up and coming, multi cultural street) from Crewe train station.  
Crewe train station is a central hub for rail travel to all major cities in the U.K.
Crewe – Manchester (35-45 minutes)
Crewe – Liverpool (45 minutes)
Crewe – Birmingham (60 minutes)
Crewe – London (1hr 40minutes)
Crewe is also a 10 minute drive from junction 16 on the M6.

12. Students Testimonials
"I have recently completed the 20 hour Intro. to teacher training at the Ministry led by Shelley 🙂 What an inspiring experience!!! The course was informative, fun and enjoyable.  We studied philosophy asana, meditation and teaching. Each week was a mini work of art: carefully devised and planned.  I recommend the course to anyone who is considering a career as a yoga teacher and anyone looking for new friends.  I met the most amazing group of women.  Thank you Shelley for bringing us together.  Having recently taken voluntary redundancy from my place of work, I truly feel as if I have found my TRIBE at the Ministry :-). Dr Julie Armstrong"

"20 hour Introduction to Yoga Teacher Training:
I completed the course at the Ministry of yoga, with Shelly, in summer 2017.
When I first heard about the course I had no intention of ever becoming a yoga teacher, but I did want to know more about the aspects of yoga that go beyond the asana alongside the opportunity of deepen my physical practice. As I had only been carrying out regular practice for a few months I was concerned that the course would not be for me and was for 'serious yogis'. A quick chat with Shelley put my mind at ease and I was reassured that I would definitely benefit from the course, regardless of my yoga intentions at the time. I was not disappointed.
Shelley created a nourishing and nurturing environment where we could come together as an eclectic group and share our own knowledge and experience as it related to the various topics.  The invitation was always there to share our own insights gained from personal and professional experiences and this carried on into the breaks, between courses and is still present now as we continue to support each other's journeys and share how we have been impacted.
Shelley put together an ambitious syllabus that covered a variety of topics. The reading assigned for each session meant that we could spend time on the course exploring the topics and what they meant for us (both on and off the mat). By being given responsibility for our own learning between sessions we were able to get the most out of the time together as a physical group. Shelley facilitated these discussions wonderfully, ensuring that all group members felt safe and empowered to share when they wanted to, but also to be comfortable just listening and reflecting on the discussions when needed. She also made sure to keep us on track and encouraged us to continue sharing outside of sessions.
As the course continued not only did my physical practice develop but a more personal and energetic transformation took place as well. This transformation has seen positive shifts in my external world both professionally and personally, but more importantly has precipitated some very exciting eternal changes. I feel the course allowed me the space to open to the possibilities of the universe and recognise them when they present themselves where previously I might have let them pass me by.
I am now making plans to complete my teacher training next year as well as integrating my learning into my work in counselling and mental health support. I cannot thank Shelley and the ministry of Yoga enough for facilitating such an amazing and transformative experience on my doorstep. Louise Brown".
Additional Training Info

For more general information regarding Tribe 20hr Intro to Teacher Training course, please check out the Ministry of Yoga Facebook event.
https://www.facebook.com/events/767443313456961/?ti=icl
How to Book

To book, please email send an email to Shelley or Dan.  They can answer any questions you have and send you the bank transfer details.
ministryofyogauk@gmail.com