Level 1, 200 Hr Ashtanga Vinyasa, Hatha & Mixed Styles YTT
20 HRS YTT UK (Non-Residential)
20hr Yoga Teacher Training Taster Course
Next Dates:  to be announced:
ONLINE RESOURCES throughout the course
5 LIVE SATURDAY SESSIONs
Is this you?
Not sure whether a YTT is for you?
You want to check out the teachers and the quality of teaching a school is offering?
You want to have a taste of what being on a teacher training is like before making a commitment to complete the 200 hrs
or
You love yoga and want to explore the practice, theory, and philosophy in more depth
You love yoga but feel you need some guidance and support to go deeper into your practice
You love yoga and want to develop a deeper level of understanding and a solid foundation to advance your practice?
You love yoga and would love to spend some quality time with quality teachers & quality yoga teachings
If any or all of the above resonates with you we have just what you are looking for. This 20hr teacher training taster experience will tick all the boxes
Over the last 3 years, Tribes' Yoga Teacher Training Senior Teacher Shelley Aspen has delivered the 20hr Deepen your Practise / Intro to Teacher Training at the Ministry of Yoga in Cheshire, UK.
This course is open to anyone wanting to deepen their practice, wanting to understand how yoga is more than just the postures, and for those interested in teacher training.
The syllabus is comprehensive and detailed, with practical asana classes, theory and pre-reading required before each session.
You will receive 20 online resources over the course to support your practice and understanding at home (from Monday 14th September until Friday 20th November).
The week before each session, you will receive 2 x 10-minute videos discussing the Yamas and Niyamas (in total 10 videos over the 5 sessions).
The week before each session you will also receive 2 x 60 minute Hatha Flow classes, themed on the Yamas and Niyamas.
These videos will prepare you for the sessions and help develop your understanding on and off the mat.
IN-STUDIO or ONLINE
The course is limited to 13 students in-studio (first come first served) following all UK social distancing guidelines.  Online numbers are not restricted.  All sessions are recorded so that students can review the recordings in their own time, and are available after the first session, until Friday 20th November.
Cost = £300
TO BOOK
1) Complete the registration and application form
2) Once accepted complete 300 pounds payment to secure your place
3) After completing payment you will receive pre-study and the reading list recommendations
Next Dates to be Announced
5 Saturday Afternoons
---
Training cost: 300 UK Pounds
Package includes:
Tuition
Study Materials
20-hour Certificate
Max. No. of Students
In-studio : 13
Online : Unlimited
Schedule
SATURDAY 4hr LIVE SESSION:
Sept -19th & Oct- 3rd, 17th, 31st & Nov- 14th
1 – 2:30pm : Theory
2:30 – 3pm : Practice
3 – 3:30pm : Break
3:30 – 5pm : Theory
5 – 5:30pm : Practice
Teachers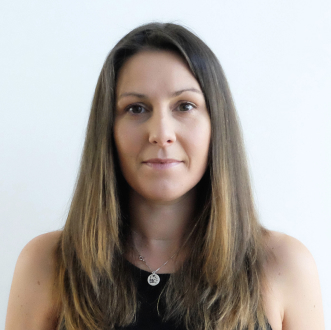 Shelley Aspden
Yoga Teacher
Venue & Accomodation
The Ministry of Yoga and Well-being was built in 2015 in Crewe, Cheshire to provide a safe, comfortable and relaxing space for the local community to engage mindfully in holistic and well-being practices.
This beautiful center hosts a wonderful community of teachers and therapists from the local area who offer classes, workshops, treatments, and more to the people of Crewe and the surrounding areas.
There are three beautiful yoga studios, four therapy rooms, a cafe space with an outdoor roof terrace, changing facilities, and full disability access throughout.
Travel info
The Ministry of Yoga is a 15 minute walk from Crewe train station.  Crewe train station is a central hub for rail transport, linking the Northwest to all major cities such as Manchester, Liverpool and London.
There is free on street parking around the center, and we have bicycle racks for those people peddling to the studio.
Student Testimonials
Louise Brown 20hr YTT UK
I completed the course at the Ministry of yoga, with Shelly, in summer 2017.
When I first heard about the course I had no intention of ever becoming a yoga teacher, but I did want to know more about the aspects of yoga that go beyond the asana alongside the opportunity of deepen my physical practice. As I had only been carrying out regular practice for a few months I was concerned that the course would not be for me and was for 'serious yogis'. A quick chat with shelly put my mind at ease and I was reassured that I would definitely benefit from the course, regardless of my yoga intentions at the time. I was not disappointed.
Shelly created a nourishing and nurturing environment where we could come together as an eclectic group and share our own knowledge and experience as it related to the various topics. The invitation was always there to share our own insights gained from personal and professional experiences and this carried on into the breaks, between courses and is still present now as we continue to support each other's journeys and share how we have been impacted.
Shelly put together an ambitious syllabus that covered a variety of topics. The reading assigned for each session meant that we could spend time on the course exploring the topics and what they meant for us (both on and off the mat). By being given responsibility for our own learning between sessions we were able to get the most out of the time together as a physical group. Shelly facilitated these discussions wonderfully, ensuring that all group members felt safe and empowered to share when they wanted to, but also to be comfortable just listening and reflecting on the discussions when needed. She also made sure to keep us on track and encouraged us to continue sharing outside of sessions.
As the course continued not only did my physical practice develop but a more personal and energetic transformation took place as well. This transformation has seen positive shifts in my external world both professionally and personally), but more importantly has precipitated some very exciting eternal changes. I feel the course allowed me the space to open to the possibilities of the universe and recognize them when they resented themselves where previously I might have let them pass me by.
I am now looking forward to completing my I am now making plans to complete my teacher training next year as well as integrating y learning into my work in counselling and mental health support. I cannot thank Shelly and the ministry of Yoga enough for facilitating such an amazing and transformative experience on my doorstep.

Susy Walsh – Level 1 UK 2018
"I attended the Intensive 3-Week 200hr Teacher Training in July 2018 at the Ministry of Yoga in Cheshire. The course was brilliantly varied between philosophy, theory and practical lectures and I felt like I was learning something new every day and it was always engaging. The teachers were very knowledgeable, motivating and inspirational. My personal asana practice improved immensely and the more subtle benefits of Yoga, that I was aware of but perhaps hadn't truly experienced before, surfaced and became much more perceptible. I signed up to the Teacher Training with the view to challenge myself and step outside my comfort zone without having the intention of teaching yoga but after completing the training I've caught the bug and have started teaching my own classes. I highly recommend the course to anyone who wants to deepen their own practice or wishes to become a proficient and well-rounded teacher."
20 hrs YTT, UK
I'm a 15-year-old student and I completed the 20 Hour Deepen your practise course at the Ministry of Yoga. Even though the course is designed to train new yoga teachers, there were lots of people there who were just interested in learning more. I was the youngest person on the course but everyone was very accepting and welcoming – I met so many amazing new people. It was a hugely interesting and practical course, and I had so much fun completing it. A great place to start if you're looking to become a teacher, but also ideal if you just want to know more about yoga.
Students mother Since my Daughter began coming to The Ministry of Yoga, and particularly since she completed the 20 hour 'Deepen your practice' course, her anxiety levels have dramatically reduced and her confidence / sense of self worth have soared. Shelley and Dan's warm, welcoming and respectful approach to her made all the difference. Shelley made time to meet with us as a family and discuss any questions or worries she had about being the only teenager on the course and she was thoroughly reassured. She needed to know that she wouldn't be put on the spot to answer questions and or be expected to join in with discussions. Having this assurance meant she was able to feel calm and just learn. I knew turning up on the first day was hugely difficult for her, but I felt completely trusting in both Dan and Shelley to support her with any struggles. Life as a teenager today has never been more challenging; our children need opportunities to help them to become balanced, emotionally and physically healthy adults.
I cannot thank the team at The Ministry enough for such a nurturing and transformative experience at such a crucial point in her development. I wish I had had access to this type of integrated mind and body learning and welcoming environment when I was a teenager, I'm sure I would have found navigating my way through that stage of life a lot smoother. I am full of gratitude for what Shelley and Dan have created and recommended them whole-heartedly.
Joanne Thompson 20hrs YTT UK
I decided to do the 20 hours deepen your practice as a stepping stone and introduction on my journey towards completing my yoga teacher training. The sessions at MOY were everything and more than I expected and I learned so much about yoga philosophy and about myself. The reading lists and resources helped to prepare for the sessions and group work. I met so many like-minded people and when the sessions finished I really missed my Saturday afternoon training and all the people I met. Shelley and the other yoga teachers were very knowledgeable and worked so hard. Would highly recommend the "deepen your practice" sessions/training.
Spa treatments
The venue has a treatment clinic offering a variety of therapies that you can book during your training. Visit: Ministry of Yoga Therapies 
Syllabus
Surya Namaskara (Hatha and Ashtanga Vinyasa)
Anatomy and Physiology
Dynamic Yoga Method
Release, the edge and injuries
Yoga Sutras of Patanjali
Eight limbs of Yoga
Chakra system