Nov 22, 2015
Senior Teachers on the Yoga Teacher Training in Bali – land of the Gods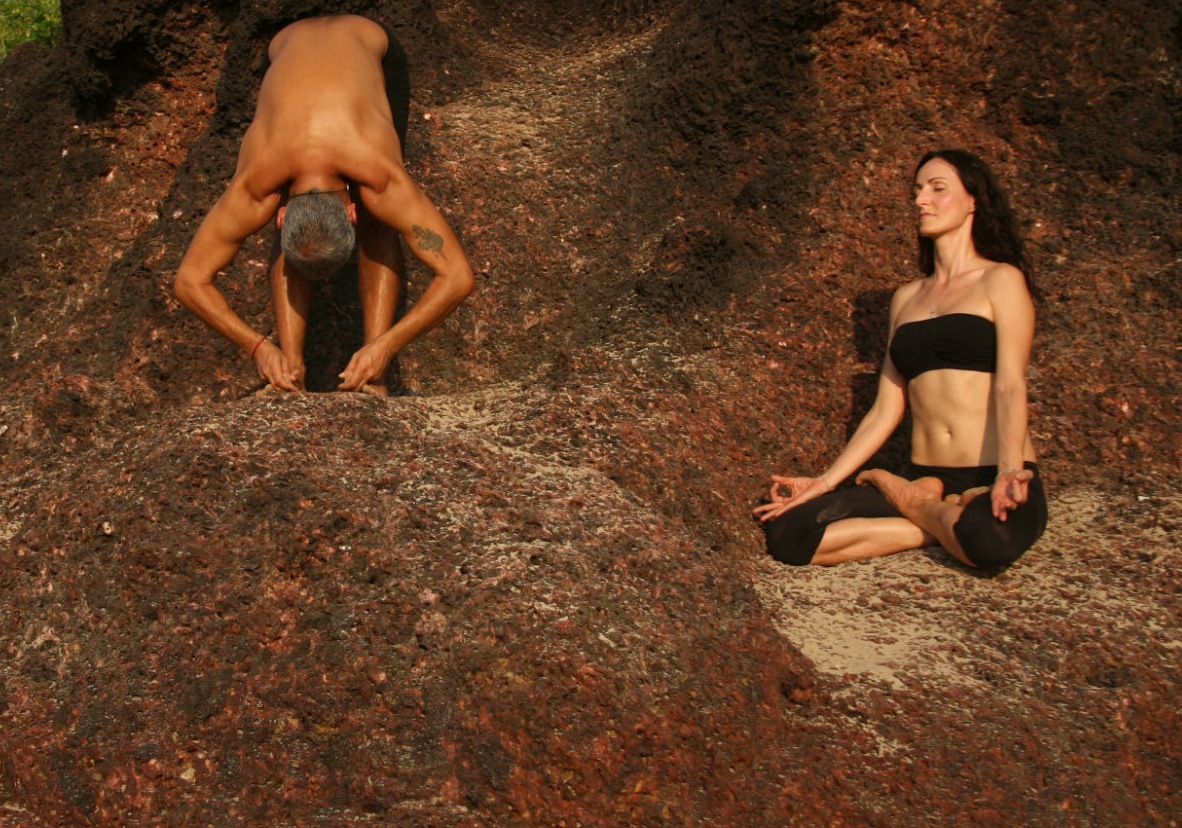 Tribe is sending two of its senior teachers to teach on the yoga teacher training in Bali this coming April. You haven't heard of Mark Ansari? Mark has been teaching yoga for more than 20 years. He is old school Ashtanga practitioner who studied with Pattabhi Jois way back in the days when Pattabhi  Guruji had but a handful of western students to teach
Students who study with Mark love his relaxed, peaceful energy and his expertise in delivering simple precise instruction. His insightfulness into people's bodies allows him to skillfully guide, with his hands or his voice, students much deeper into a pose than they think possible. If you are thinking of doing a yoga teacher training in Bali, and love Ashtanga, then having Mark Ansari as a teacher will be like the icing on a cake.
Raquel Salvador is Marks longtime soulmate and they have taught on each other's side for over 9 years. She is the main teacher and facilitator on many of the Tribe yoga teacher trainings in Thailand and Spain. For a long time, she has been wishing to do the Tribe yoga teacher training in Bali as Bali has a mystique that strongly talks to her.
I am an eternal traveller, forever a student of yoga and a certified teacher. I have studied, practised and taught in India, London, Thailand and Spain. I have enjoyed extended periods of study in Mysore, home of ashtanga yoga and other styles of yoga like Iyengar, Vinyasa flow with highly acclaimed teachers.

In 2013 I became pregnant. During this time I was able to explore more deeply, other elements of yoga. My classes are influenced by all the teachings I have received, to create a class that is friendly, with a positive approach to health and well-being but most importantly an experience that gets us in touch with the more subtle levels of our being.
I would define my classes including when i teach the primary series as a mix of slow vinyasa flow becoming more yin by the end of the class, my focus on the trainings among other things is to provide students with the tools and techniques to improve your practice both during the course and at home.

It will be my first time teaching on the Tribe yoga teacher training in Bali and i am so looking forward to another exciting and rich experience of yoga with students from all over the world in a place of natural beauty and tropical days.
Raquel is a dream teacher. Her beautiful feminine presence lights up any yoga shala. Once a lawyer by profession, Raquel now turns her inquisitive nature into exploring all that lies below the surface during our yoga practice. Her philosophical and psychological insights into the practice cultivate an experience of self-reflection and understanding that support the kind of transformation that yoga is devised to bring. It's not too late to join her and the other teachers for an amazing yoga teacher training experience in Bali next April.
When's the next yoga teacher training in Bali.
The Tribe yoga teacher training in Bali is due to start on the 9th april, 2016. Its a 3-week yoga teacher training with the possibility of attaining a 200-hour yoga teacher certification on completion.
Joining Mark and Raquel will be Tribe's teacher Steve. He is a resident in and has been teaching in Bali for many years. Over 4 years ago he completed the Tribe level 1 yoga teacher training in Goa studying under both Mark and Raquel. He has an ongoing teaching position at and co-ordinates the Tribe yoga teacher training Bali venue Kura Kura. a luxury retreat venue with friendly staff, swimming pool, and tropical surroundings.
Choosing to do a yoga teacher training in Bali is for many a big decision and huge investment of money, time, and energy. But Bali is a luxury holiday destination and the hospitality and style of Bali offer a decadent feel and comfortable stay. Its no wonder many schools have chosen to do their yoga teacher training in Bali.  It has a spiritual ambiance which arises from the hindu community adding color and a spirit of devotion to the atmosphere.