Jul 6, 2022
Virabradrasana 11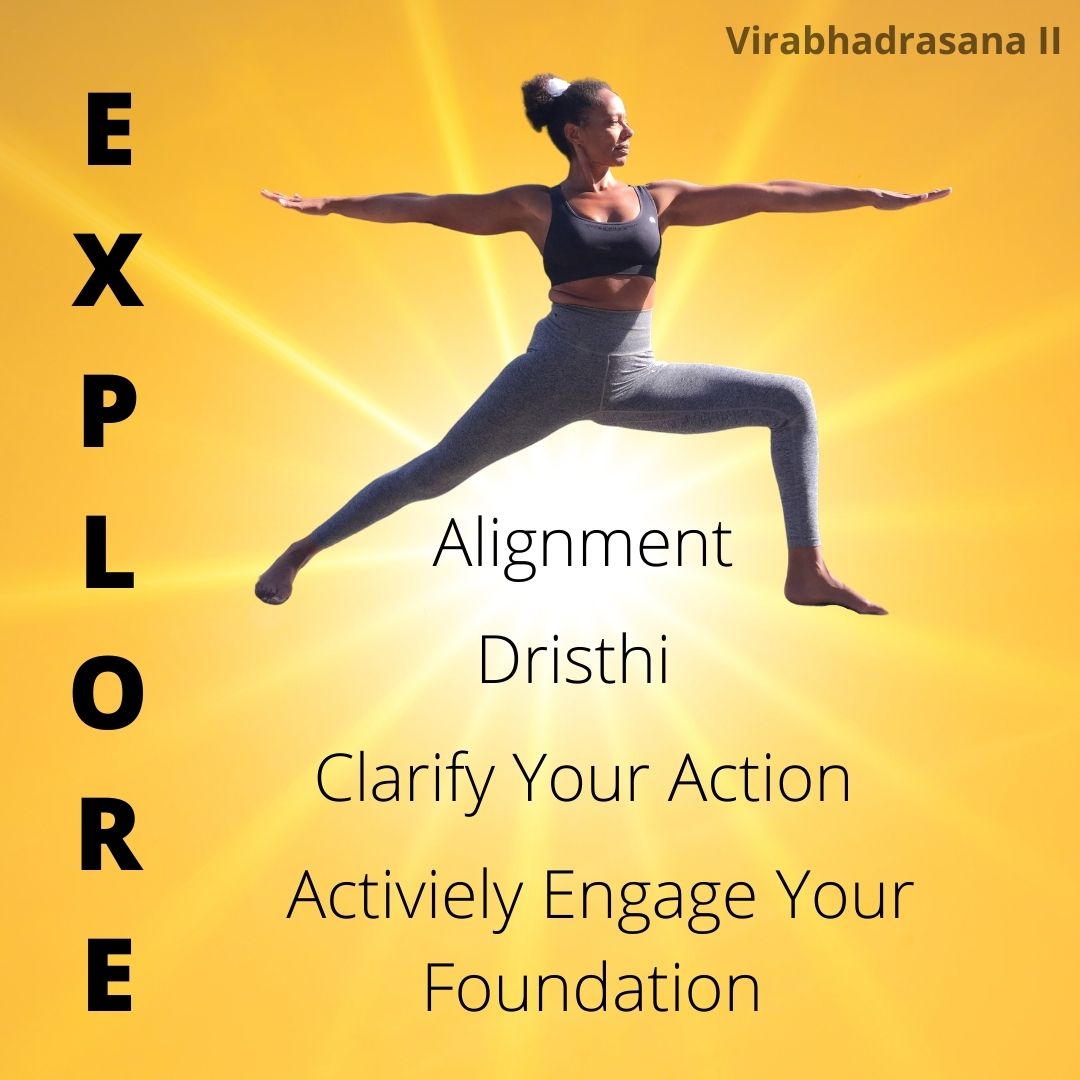 VIRABRADRASANA 11, How much do you know and love this posture?
Virabradrasana 11 (or B) also known as Warrior 2 is a posture that pops up a lot in yoga classes. If you are practicing ashtanga then for sure you will be enjoying this posture in the first part of your practice. If you are practicing Vinyasa flow there may often be lots of sequences that include returning to Virabradrasana again and again
Do you know that this posture activates manipura chakra.
On a physical level working on the legs
On an emotional level working on confidence, will power and inner strength
Getting into this or any posture requires a given knowledge: 
Alignment

Dristhi

Foundation
(which is what having a teacher who knows the above is good for!)

And then all you need to do is ….
4 Clarify your action
… by finding your Tadasna dynamic within the shape you are in.
Its very simple… all actions in tadasana are present to the extent that they can be.

If you understand this 4 step method asana becomes super easy and you can work effectively, safely and meditatively in your practice no matter what asana you are in. 
Do you know what the TADASANA DYNAMIC is and how you can apply it in all asanas? Lets start up a discussion on it. Its really key to a deeper asana practice