Aug 8, 2018
Asana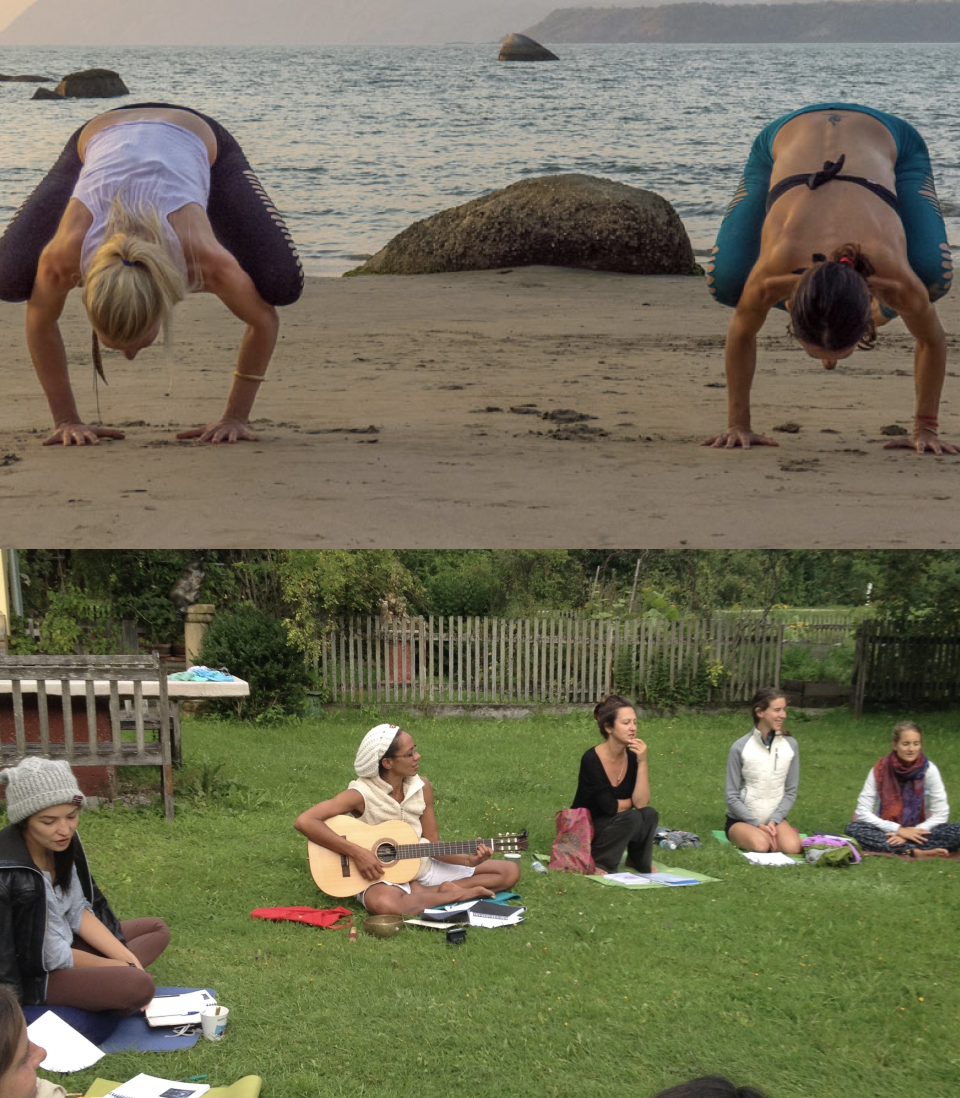 Raquel Salvador. Our Tribe teacher on the TTC in Bali.
On a spiritual level asanas give us an opportunity to fine-tune our awareness and sensitivity so we can become more intimate with the subtlest depths of our being. As we transcend the normal limitations of the body and mind we begin to experience ourselves at the level of energy and consciousness itself. The asanas allow us to tune into and harness the many beneficial energies of the universe that are always available to us ultimately elevating our vibration and consciousness to superior levels.
At a more gross level asana is a fun and creative way to relax, open joints, lengthen muscles, generate therapeutic internal body heat, increase cardio-vascular strength, improve respiration and circulation, increase energy levels, release endorphins and give you a radiating glow of good health and happiness. As well as the many physical and healing benefits yoga has a profound and positive effect on the emotional and psychological body. The nervous system is soothed reducing stress and tension and the mind becomes calm and stable, focused and attentive.
Here at Tribe we have absolutely no bias to any particular style of yoga asana. No matter how dynamic or gentle in style, we look to the quality of attention and awareness, the application of sensitivity, honesty, openness, generosity and focus to define a practice as yoga.
All Tribe students receive the confidence and understanding it takes to journey towards one's inner wisdom and truth. Here you learn to tune into your individual needs, limitations and possibilities so your yoga practice becomes more and more unique, reflecting and expressing your individuality on a day-to-day basis. We wholeheartedly encourage students to flow in their own style and honour their natural rhythm by teaching the basic fundamentals of practice which, once understood, can be applied to all styles of asana.
All the teachers of Tribe have been practicing and training in asana for many years and are able to teach more than one style of yoga. Most of the teachers have an Ashtanga Vinyasa background and have developed their own style and will introduce creative, fun, and explorative sequencing in the classes taught on Tribe events.