Aug 8, 2018
Pranayama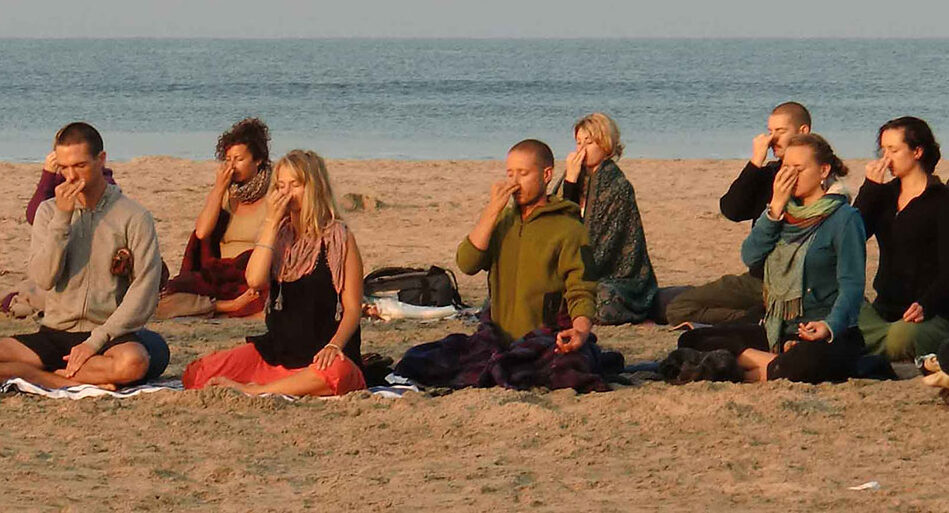 Pranayama techniques offer different ways to direct the breath and balance the pranic flows (life force/energy) within us. Ultimately the aim of the techniques are to release the breath from its usual restrictions thus allowing the practitioner to enter into a state of true Pranayama where the duality of the breath is transcended and prana begins to flows harmoniously.
There are many simple to complex techniques which can be practiced within asana or as an independent practice to bring about positive and beneficial results. Calming the mind, soothing the nerves, releasing tension/anxieties and initiating into deep states of relaxation and meditation are all made possible through the practice of pranayamas.
Pranayama techniques have the potential to bring harmony into all levels of our being eventually balancing the flow of prana flowing through the major energy channels inside us. When this happens the mysterious kundalini (primordial energy of our being) arises initiating profound spiritual experiences.
At Tribe we have teachers that are fully passionate about pranayama and sharing the practice with others. Our teachers introduce you to a wide range of techniques that can be used on and off the yoga mat adding a new dimension to your practice and your life.