300-hr Yoga Alliance Traditional Hatha & Ashtanga Mixed styles YTT in Goa, India
Goa, India 300 hrs (Residential)
Mixed styles with Traditional Hatha & Ashtanga Vinyasa in Goa
This 300-hour yoga teacher training is an invitation for level 1 graduates who want to further their yogic education and receive a 300hr yoga alliance certification. We also invite experienced yogis who are not teachers to join us and deepen their practice and receive a certificate of attainment.  This training will be right for you if you are seeking an experience that will support you to assess and figure out what action or changes will be most beneficial for you to establish more balance, harmony, and integrity in your practice, teaching, and lifestyle.
For us the most important aspect of teaching is that you are able to express yourself from an open heart, discovering your inner peace and sharing this with others. Our heart's desire is to support you to be authentic confident, loving, clear, and flowing with life. Our intention is to guide and empower you to teach intuitively instead of merely following our, or someone else's, thoughts and ideas.
Rather than encouraging the accumulation of more information, this training is based on exploring, experiencing, experimenting, and practicing. The syllabus reflects our primary objective of putting theory into practice. There is an emphasis on building one's sensitivity and raising one's threshold of perception to a higher level to explore and experience the subtle bodies and different levels of consciousness. We are confident that this will transform both the way you practice and solidify your ability to support, inspire and share spirituality with others
Our unique training format is geared towards you if you tick any of the following…
You are an experienced yoga teacher/practitioner who has an interest and natural inclination towards the more subtle aspects of asana and all that lies beyond
Pranayama and meditation have introduced you to incredible stillness and activated your thirst to explore it further.
You are open and engaged with the multi-layered realm of spirit and want to expand on your theory and practice to navigate deeper into what you are experiencing.
You want to have the know-how, understanding, and teaching materials to share a fully transformational and healing experience/process with your students?
You see yourself offering yoga teacher trainings and want to develop a skill set to be confident and ready to do that
If you resonate with any of the above we are happy you have found this training.
This training is an opportunity to crystallize and embody teachings that will allow you to share from the heart with authenticity. We utilize a broad spectrum of practices to cultivate greater awareness and sensitivity so that whatever you share comes from a place of integrity, experience, and understanding.
We will be exploring the practical and real-life application of philosophical teachings to bring greater depth to your expression of yourself and to your life as a whole. In the absence of a living spiritual master (it's true, our teachers are not enlightened!), we will be seeking guidance and support from the audio discourses of Osho, Krishnamurti, Alan Watts, and other great teachers of the past. This will lend itself as a kind of daily Satsang and a powerful way to sit with the truth and relax into higher teachings!
A note on practice
This training is designed to provide you with an enriching and transformative experience, deepening your understanding and practice of yoga.
You will be embarking on a 4-week immersion that has a challenging 6 days per week schedule. The asana, pranayama, meditation, and other yoga disciplines in the training are only suitable for yoga practitioners who already have a regular practice and feel that they are physically, mentally, and emotionally prepared to go to a deeper level of self-exploration.
Each morning, we offer invigorating 4-hour Sadhana classes, combining approximately 2 to 2 ½ hours of asana practice with dedicated time for pranayama and meditation. Our training incorporates two distinct styles of asana practice to offer a well-rounded experience:
1. Dynamic-styled Ashtanga Vinyasa-inspired practices: These sessions explore the effective application of essential elements such as foundation, alignment, dristhi, bandha, and breath. Drawing inspiration from Ashtanga Vinyasa, we emphasize the dynamic flow and energy of the practice.
2. Traditional-styled Hatha practices with Chakra Activation: In these classes, we focus on specific chakra activation as we embark on a journey through the chakra tapas. The Hatha practices offered are typically restorative, nurturing, and promote balance on all levels.
To maintain a balanced progression, we generally alternate between two consecutive days of dynamic practice and one day of Hatha practice throughout the weeks.
In the afternoons, we have 1-hour asana classes. When led by our esteemed Tribe teachers, these classes adopt a restorative, yin, or workshop-style approach. Additionally, some afternoons will feature trainee practicums (a yoga class of their choice), allowing for a diverse range of asana styles and a broader exploration of yoga as the training progresses.
We are confident that our 300-hour Yoga Teacher Training will equip you with the necessary skills, knowledge, and transformative experiences to excel as a yoga teacher. We look forward to welcoming you to our program.
We expect a high level of commitment and maturity from everybody who wants to participate in this level 2, 300hr yoga teacher training. You can measure your commitment on the basis of whether you think you can apply yourself to the training with 100% focus and maturity. And to what extent you are able to express a yogic attitude of sensitivity, honesty, openness, equanimity, acceptance, and self-discipline.
Around the world, there are various mystical traditions that encourage the human being to awaken to the highest truth of existence. Although the practices may vary, it is necessary for the student to cultivate higher degrees of sensitivity and release unhealthy attachments. With proper instruction, one remains grounded, and compassionate, and can avoid the pitfalls of unhealthy ego identification. … This is the philosophy of our offering.
It is difficult to convey the depth and quality of our training or the passion and experience of our teaching team in writing. We encourage you to get in touch for a VIDEO CALL today and have a chat with one of our senior teachers so you can connect on a personal level with us and discuss the training in more detail.
Dates: 1March 2024
Discount: €2,950 (If booked within one week after initial inquiry)
Full Price: €3,150
Non Residents: €2, 350
Maximum Number of students: 32
On level 2, 300hr trainings, to ensure a healthy student-teacher ratio, we have a 3-teacher minimum. As student numbers increase so does the size of the teaching team. All teachers are Senior teachers with a minimum of 7 years of teaching experience.
TO BOOK
Complete Application Form
Once accepted a deposit of

€

500 will be required to secure your place.
Final payment is due on arrival.
BOOK A VIDEO CHAT
We would love to talk to you in person and explore if this training is a good fit for you. Please book a  DISCOVERY CALL today and have a chat with one of our senior teachers
PLEASE CONTACT US BEFORE BOOKINGFull Price: €3,150
Non Residents: €2, 350
€200 discount if booked within one week after initial inquiry

Price includes:
• Tuition fees
• All Study Materials
• Yoga Alliance Certificate
• Shared Accommodation
• All Scheduled Meals
Schedule
This is an immersion course that requires all participants to be fully committed to the training schedule. To complete the training successfully you need to attend all sessions in a focused and dedicated way.
Typical Schedule is as follows:

Monday to Friday
06.00 : Morning Sadhana
10.00 : Morning Break & Smoothie
10.30 : Asana Clinic, Applied Anatomy, Philosophy, etc
13.00 : Lunch
15.30 : Teaching skills & lectures etc Trainee lecture/yoga class
19.00 : Dinner
20.00 : Kirtan, Meditation, Yoga Nidra, Sharing & Others
Saturdays
06-00 : Self Practice
09.15 : Sharing
10.00 : Morning Break & Smoothie
10.30 : Asana Clinic, Applied Anatomy, Philosophy, etc
13.00 : Lunch
Sundays
16.00 : Asana Clinic, Applied Anatomy, Philosophy, etc
18.30 : Group sharing, lectures, etc
19.00 : Dinner
20.00 : Kirtan, Meditation, Yoga Nidra, Sharing & Others
Teachers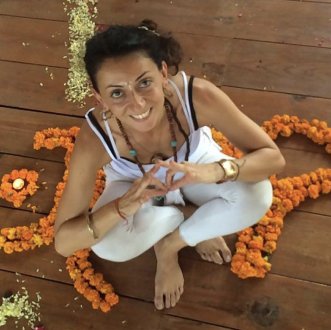 Gaia Ceccarelli
Tribe YTT Senior Teacher & Facilitator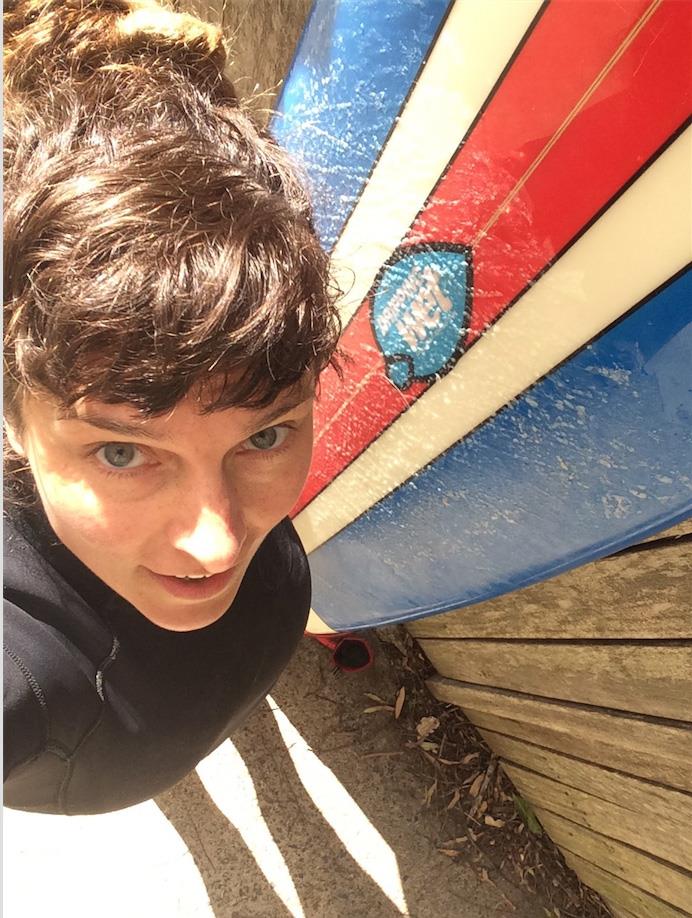 Stefanie Perkuhn
YTT Senior Teacher, Yoga Alliance E-RYT 500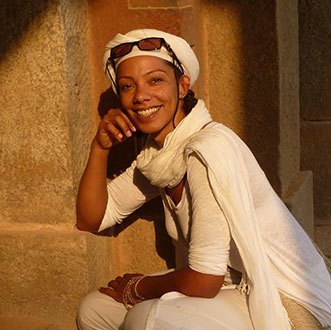 Scarlett Dee
Yoga/Tantra Teacher, Breathwork Coach, Sound Healer, Spiritual Life Coach
Venue & Accomodation
We will be staying in the AMAZING Ashiyana Retreta Centre. A fabulous retreat space in Goa that was established in 2007. A natural setting with lots of outdoor space and direct access to the best stretch of beach in Goa.


Meals
These level 2 yoga teacher training courses introduce and encourage detox and purification. Enjoy a menu of healthy, nutritious meals, 2 fasting days and the 10 days Oshawa cleanse. Information, guidance, and inspiration about fasting and Oshawa are shared by the teachers during the 1st week. You decide after you have received all the information if you want to participate in the fasting &/or Oshawa cleanse.
Those who do not wish to participate for medical or other reasons will have normal meals prepared for them at extra cost.
Breakfast is always a Green Smoothie. If you feel you need to supplement this then you can have a bowl of muesli too.
Lunch is generally the main meal and includes veggies, rice, pulses, etc.
Dinner is a light meal of soups and salads etc.
Fasting Days (usually Sundays): No Meals served. Teas and juice are available all day.
Oshawa No 7: Meals of whole grains.
Student Testimonials
´I can highly recommend a yoga training with Tribe. It is only now, about a year after the level 2 training finished that I start to grasp the magnificent change that happened in my life throughout and after the training.
I was joining both level1 and level 2 not with the intention to teach, but simply to go deeper into my practice and understanding of yoga. And, I have to say, Scarlett and the entire team of the Tribe have really had a huge contribution in changing my life to a much higher state of being and understanding.
The teachers are each very unique and authentic in their teachings, and they work together in perfect harmony to bring their students to go deeper into their practice. What I found especially amazing is that each of the teachers teaches what they are best at. So for asana, pranayama and meditation you get the best of the best:-)
I would repeat to join the training with Tribe, just for the richness of what I have learned and integrated into my life and the high vibrations that were present with us throughout the entire training.
And I did ask myself, why did I wait so many years to do the Tribe teacher training? It is such an amazing and truly transforming experience that I can recommend it to anybody interested in spirituality and how to integrate yoga more fully into your life.
-Sarah Jasmin Cartsburg, Germany
Syllabus
This yoga alliance-accredited training draws upon many influences of yoga philosophy and is a journey that requires maturity and personal accountability.
Advanced pranayama techniques
Guided meditation, breathing techniques, and conscious sequencing in Restorative Yoga
Expanded discussions on the chakras
Functional applied anatomy
Posture, performance, and pain aspects of asana practice
The system of the koshas and the prana vayus
Sequencing from the perspective of energetic rebalancing
Energetic health in the context of yoga teaching and healing work
The principles of Advaita Vedanta
Tantric living & sacred relationship
Discourse Teachings of Osho and other great teachers of the past
Purification through Fasting & Kriya
Chanting sacred yogic texts and devotional hymns
Teaching practicum. During the training, all trainees teach a 90 min yoga class which includes a mini-lecture and yoga practice of their choice
How to develop workshop, training, and retreat content
Ethical challenges and duties as a yoga teacher