Funpacked week of heart opening and soul shining activities in Ibiza
IBIZA RETREAT (Residential)
2 TEACHERS, SMALL GROUP
HEALING & SPIRITUALLY UPLIFTING
What makes this retreat so special?
Designed for a small group to have personal attention and support from 2 experienced teachers.
A nourishing week in paradise surrounded by nature to put the spring back into your step.
Recharging in one of the most magical places in the world.
'Time out' to unwind and totally relax and be divine.
Practices and experiences to open your heart and let your soul shine.
Mystical white island where you can escape from it all!
Your invitation to switch off from responsibilities and unplug from the day-to-day stresses back home.
This transformative week will help you find the reset button via an exploration of 'balance' in all its aspects.  We will be embarking on experiences of yoga and breath-work, through to a range of uplifting and relaxing activities and most importantly nourishing ourselves with delicious nutritious gut health-themed plant-based food.  Over our week together we will be rebalancing the body and mind connection through movement and the flow of breath, reconnecting our inner worlds to the world around us. Through our daily asanas and bodywork, we will strengthen and realign our bodies. And through gut-healthy nutritiously designed food & individualized nutrition assessments, we will allow the flow of energy to both cleanse and rejuvenate our digestive systems.
This is more than just a yoga retreat, this is a healing transformational week to help destress, detox & re-balance your body nutritionally, physically, mentally, and spiritually, helping your soul to shine.
WHAT'S INCLUDED
6 nights accommodation at stunning Lalita villa

6 morning dynamic yoga sessions with meditation

6 evening relaxing yoga sessions

5 pre bedtime evening meditation sessions

Healthy fresh juice or kombucha or smoothie and daily brunch x 6

Dinner after evening yoga x 6 nights

1 x Cacao + sound ceremony/gong bath

1 x Sunrise or Sunset meditation outing

1 hour Stand Up Yoga Paddle Boarding session

1 x island nature walk/hike

1 complimentary 30 minute nutrition consultation with Mays

1 complimentary 30 minute Holistic Massage session with Scarlett

Fruit, teas and water during the day
​
GOOD TO KNOW
Max 14 guests per retreat staying in the villa

Check-in Saturday 3.00 p.m.
Check-out Friday 11a.m.

Our yoga is suitable for complete beginners as well as experienced yogis.

Our food is fresh, seasonal, healthy, plant-based and caters to everyone's needs, please let us know if any allergies/intolerances.

Fruit, teas and unlimited water available throughout the day.

Our retreats offer a laid back atmosphere. All activities are optional, you can take part in as much or as little as you'd like.

Lalita is a 40 minute drive from the airport nestled in the beautiful northern hills of Portinax. Hiring a car is encouraged as it often works out cheaper and is great to give you the freedom to check out the beautiful local beaches.

Optional extra treatments (beyond the initial 30 minutes included above) available to be booked such as massage/reiki/nutritional therapy consultations/channelling

We (Mays & Scarlett) are on hand for you and will make all efforts to take care of you.
EXCLUSIONS
Flights, transfers & local transport

Travel and personal insurance

Additional activities and personal treatments/massages beyond those listed above.

Any food and beverage purchased/consumed outside the venue.
HOW TO BOOK
​Complete the registration fee and retreat application form

Once accepted A non-refundable deposit of £600 (minus registration fee) is required to confirm your space.

Final Payment by Bank transfer or Revolut​
​The full amount is due to be paid eight weeks before each retreat starts
​
CANCELLATION POLICY
In case of cancellation, the deposit is non-refundable.
The outstanding amount may be refunded up until 4 weeks before the retreat begins
4 – 2 weeks before the retreat starts only 50% of the remaining amount is refundable for Sept
Within 2 weeks no refunds are possible, however you may transfer your spot to someone else or to a future retreat.
​
CANCELLATIONS DUE TO COVID RELATED REASONS WILL OF COURSE BE CONSIDERED CASE BY CASE
20-26 May & 16-22 sept
1 Week
---
Schedule
08:00 – Morning Dynamic yoga
10:00 – Body, mind and soul nutritionally nourishing brunch by our incredible chef
11:30 – TIme for swimming, relaxing, treatments, pampering and group activities
17:00 – Afternoon meditative hatha yoga
18:30 – Body, mind and soul nutritionally nourishing dinner by our incredible chef
20:30 – Evening relaxation practise to help send you off to a blissful sleep
Teachers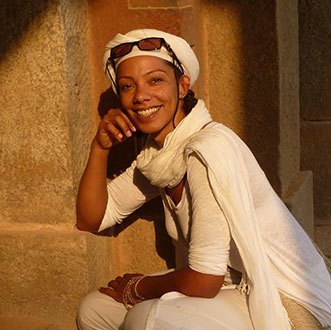 Scarlett Dee
Tribe YTT Senior Teacher & Facilitator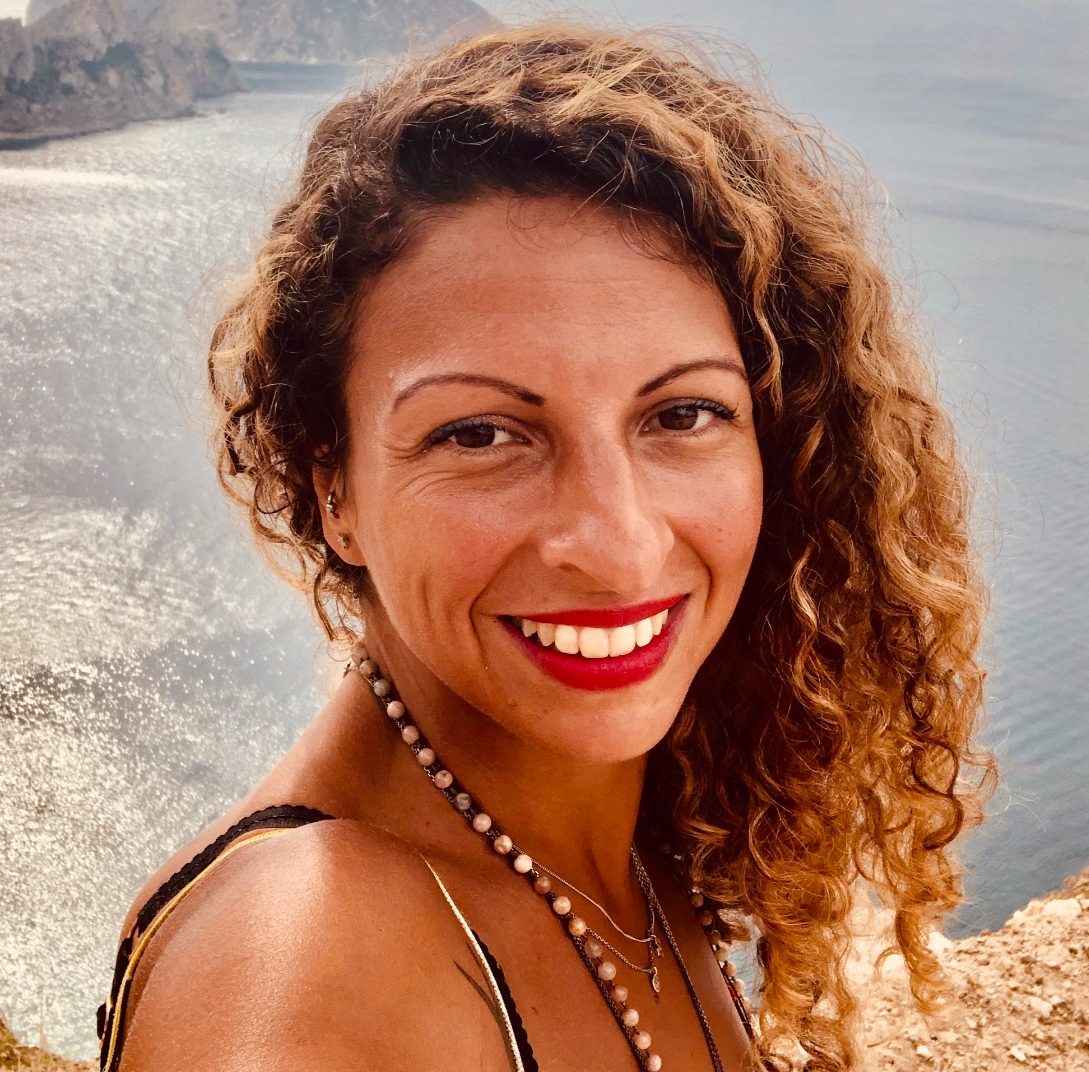 Mays Ali
Yoga Teacher & Nutritional Therapist
Venue & Accomodation
Ibiza  The 'white island' is simply enchanting and at its best in September. The beaches are heavenly, the water is warm and the island has an atmosphere of peace after the busy-ness of the summer months.
RATES ​​
Twin sharing rooms in villa x 6 rooms available
Shared Occupancy –  £1250​
Single rooms in villa x 2 available
Single Occupancy  – £1875
Off-site accommodation also available. Get in touch for more details.
We also welcome local Ibizan residents for drop ins.
Meals
Food is life. What we put in our bodies directly impacts on our health and wellbeing. We will be eating healthy, plant-based, gluten-free, nutritious meals that will replenish and invigorate, filling us with energy and increasing our life force.
The overall nutrition theme for the retreat will be to improve gut health with lots of ferments, kombucha & other delights to ensure our tummies are happy. You can look forward to fresh locally sourced ingredients, living nutritious foods, yummy juices & vibrantly delicious dinners all made with our magical secret ingredients: passion and love.
As a qualified nutritional therapist, Mays will personally design our nutritionally balanced gut nourishing menu.  She is happy and available to answer any nutritional queries you may have about the meal plans throughout the retreat and during individual consultations.
Student Testimonials
Testimonials from Ibiza 2019 retreat at Casa Solara with Mays:
I had an amazing experience on Mays' Yoga retreat in Ibiza. I love the way she teaches and encourages. She has left me completely addicted to yoga. I was not eating enough protein, which Mays spotted, and now I feel so much better on a daily basis from the diet & lifestyle changes she suggested. Thank you, Mays, you have changed my life. xx
Clive Chaud
I really enjoyed Mays's advice and help on my dietary habits during a recent yoga retreat. I am not a vegan nor a vegetarian, so it was really enlightening to learn about eating different types of delicious foods and how to tweak my own nutritional habits in order to address different issues such as supporting the immune system, incorporating additional proteins and much more. A true life-changing and yummy experience including wonderful yoga too. Thank you Mays!
Valentina Carlet
I joined Mays' yoga and nutrition retreat in Ibiza Sept 2019. I was looking for a yoga retreat of which the yoga was amazing but I also got the added bonus of nutritional counseling and 6 days of delicious and satisfying vegan gut-healthy themed food prepared by a chef on-site & designed by Mays. Mays is very helpful in assessing your current diet and making suggestions to supplement your eating plan. I found I was not getting enough protein when eating vegetarian and made some changes which have left me feeling more satisfied. Her approach is not to make you feel you are eating 'wrong' but to help you eat 'right' for your own body's needs. Thank you, Mays!!!
Elaine Corral
I spent a week on a yoga retreat organized by Mays in Ibiza at Casa Solara. Everything was incredible! From the twice-daily yoga to the unbelievable vegan meals (menu curated by Mays!). I had a nutrition consultation with Mays on the retreat which I found so helpful and have come back inspired with ideas of how to eat more healthily. Mays really knows her stuff 🙂
Daisy Collinge
Spa treatments
COMPLEMENTARY NUTRITIONAL CONSULTATION
This retreat is all about addressing individual needs on all levels with nutrition being a hugely important aspect. As a fully qualified Nutritional Therapist as well as yoga teacher Mays will provide every guest with a 30-minute nutritional consultation. Whether you have digestive issues, fatigue, brain fog, stress, anxiety, insomnia or any other chronic conditions, every guest will receive personalized nutritional advice to help ameliorate any issues they may have, learning how to make long-lasting lifestyle changes, regaining vitality and moving towards living life the Healthy Mays way.
COMPLEMENTARY HOLISTIC MASSAGE
With over 20 years of training and experience as a holistic therapist, Scarlett will be offering each participant a 30-minute holistic massage session. Trained in many different healing techniques and disciplines Scarlett is skilled in a range of different treatments.  Whether you have a specific injury or you simply want to destress Scarlett will give you a wonderful session of healing according to your needs.
Syllabus
YOGA CLASSES
We (Mays & Scarlett) will conscientiously co-teach and hold space for you throughout the retreat. The personal attention you receive from us is an invitation to move into a safe, effective and therapeutic yoga practice. Tapping into the transformative energies that the island of Ibiza is famous for, we go back to basics and engage with the opposing elements of masculine & feminine, yin, and yang, sun and moon, heating and cooling. Working to synchronize movement with breath we will invite more harmony and balance into our bodies and souls. If yoga is quite new to you we will make sure you can access the postures with modifications suited to your level and if you are a long-time practitioner we will give you some extra coaching to take your practice to the next level.
MORNING SESSIONS
Dynamic Yoga Practice will be a wonderful and rewarding way to start every morning. The practice will be based on elements from ashtanga, rocket, and, vinyasa to activate our physical and energetic bodies giving you a boost to enjoy the day ahead.
Breathing techniques and Relaxation will support you to balance your physical, energetical, emotional and mental bodies. Most importantly we will ensure that the morning sessions are a fun way to engage with yourself on many levels, experimenting with different styles of yoga.
AFTERNOON SESSIONS
In the afternoon we enjoy a different flavor of relaxing practices that allow us to tune into and balance our emotional and mental levels.
Meditative Hatha sessions are your invitation to slow down and cultivate a loving and gentle attitude to yourself. Throughout the week we will explore practices that open and release at the level of the heart center. Taking time to tune into how and what we are feeling whilst cultivating more appreciation and gratitude towards ourselves.
Osho Dynamic Meditations. These moving meditations are a wonderful way to stir and shake up the energy inside of us. A great invitation to let go of inhibitions and free up your mind and soul.
EVENING SESSIONS
The evening practices will vary and will be a beautiful and nourishing time to integrate the experiences of the day into our system helping to send us off to blissful sleep.
Guided Meditation practices support us to move into a place of stillness and silence. Where we can allow ourselves to 'let go' and surrender into the deeper realms of our being and touch on and experience the inner peace and harmony that lies within.
Yoga Nidra or yogic sleep is a very special practice in which we introduce the seeds of change into our subconscious to support positive and beneficial transformations. If there is some habit or addiction that you are working to eliminate from your life, this practice could be the key to long term change and healing. Research has proven that yoga Nidra practices can help to reduce stress, anxiety, depression, improving sleep and mood disorders.