Level 1, 200 Hr Ashtanga Vinyasa, Hatha & Mixed Styles YTT
Goa, India (Residential)
Have you been searching and searching and searching?
Trying to find the right yoga teacher training for you?
Your heads in a spin and you have no idea which way to turn?
Are you completely overwhelmed with the volume of yoga teacher training courses available to choose from?
Do you need assurance that your investment will make you a great yoga teacher and a skilled yoga practitioner?
Do you need to hear that this training is everything you dreamed it would be?… and more?
Do you want to stay in a beautiful venue with a higher than normal standard of rooms and service than many Indian venues?
We understand! and we want you to know that the Tribe Yoga Teacher Training Goa course has been running since 2007. That means you will sign up for a professionally organised Level 1, 200-hour yoga teacher training course. You will be taught by experienced and dedicated international teachers who put their whole heart and soul into creating a fantastic high-quality training.
On Tribe training's, teachers bring their own individual practice and understanding to share with the selected trainees. The training is a wonderful melting pot of different personalities, cultures, backgrounds, ideas, and experiences. The right place to broaden your perspective and venture on a very special, diverse, unique and exciting journey of new friendships, new growth, and new horizons.
Concerned about what your accommodation in India will be like?
Venues and the accommodations offered in India are extremely varied and the price of a training often reflects the venue service. Staying in a more high-end venue is worth every penny and we want you to stay in a stylish and welcoming environment. With direct access to the beach and all your yogic needs catered for our choice of venue provides a comfortable and relaxing environment so you can focus on your studies and practice. The extra cost for is worth every penny.
SPACE AVAILABLE. STILL TIME TO BOOK!
24 Nov - 13 Dec 2018
3 Weeks
---
Package includes:
Tuition
Study Materials
Yoga Alliance Certificate
All Scheduled Meals
Shared Accommodation, (single options add 700 Euros)
Sharing in Standard – 2225
Sharing in Cottage – 2590
Complimentary Ayurveda Massage
Max. No. of Students
20
Schedule & duration
The daily schedule for the yoga teacher training Goa course is as follows:
06.00: Asana, pranayama, kriya, meditation
09.45: Breakfast Smoothie
10.15: Morning lecture & Asana Methodology
13.00: Lunch & Free Time
15-45: Teaching skills and practice
19.00: Dinner
20.15: Group study, meditation or chanting

Duration: November 24th – December 13th (3 weeks)
Since 2007 Tribe has offered 4 weeks, level 1, yoga teacher training Goa Courses. In 2012 we introduced the opportunity to complete the same training in 3 weeks. The quality, content and student attainment every training remains the same.

Students who sign up for the 3 weeks intensive need to be fully committed and 100% focused to successfully complete the challenge a 3-week course.

Teachers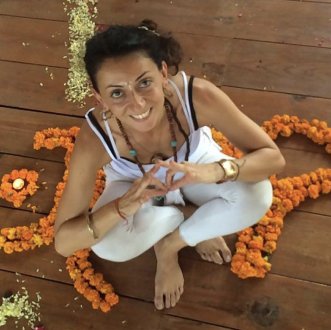 Gaia Ceccarelli
Senior Teacher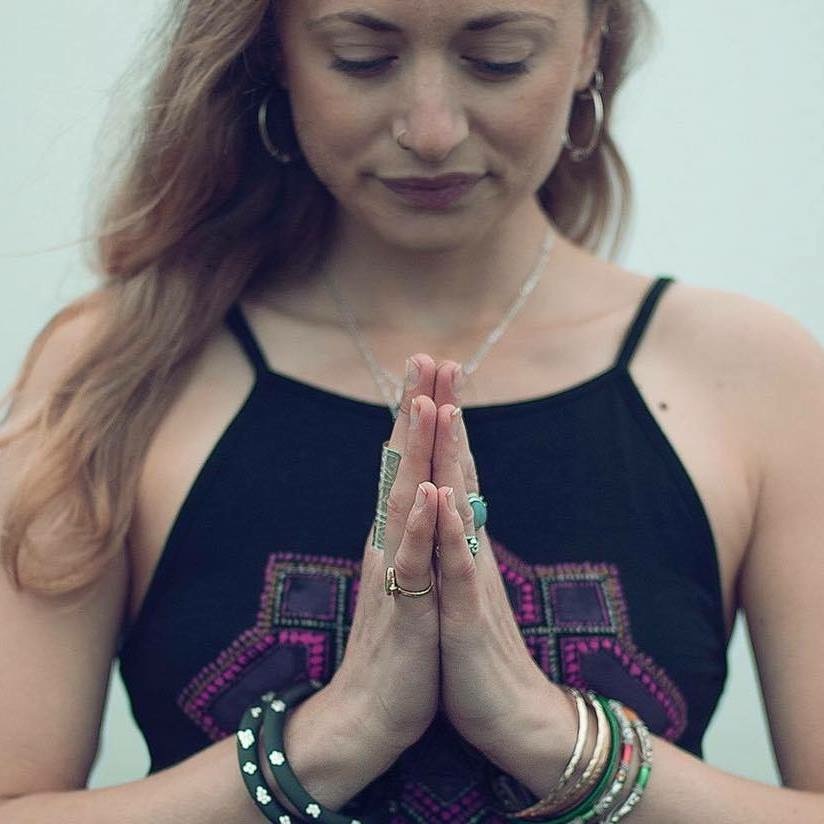 Holly Knight
Yoga Teacher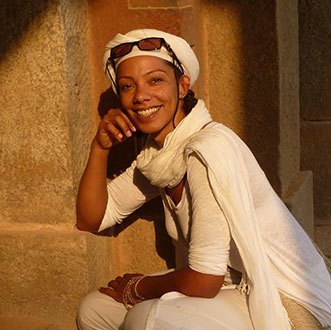 Scarlett Mehigan
Senior Teacher & Facilitator
Venue & Accomodation
We will be staying at the wonderful Devarya Retreat Centre. Please visit the Devarya website for full details.
We are super excited to offer our yoga teacher training course in such a stylish and comfortable environment. Normally to stay in a venue like this is super costly. In the past, we opted for very simple accommodation to keep the cost of the training at an affordable rate. Fortunately, Devaryas has kindly offered us a very friendly price. So we can invite you to enjoy your stay in a venue that's as special as our training.
Accommodation Options:
Sharing in Standard – 2225 euros (Full)
Sharing in Chakra Room – 2400 euros (Full)
Sharing in Cottage – 2590 euros
Single – plus 700
Considering the value of the Tribe training and the high standard of the accommodation we feel our training is fairly priced and value for money. Think about a yoga teacher training as a worthwhile investment in yourself and your future. Invest wisely! Avoid choosing a training simply based on price. An extremely cheap training, at best, may be reflective of the accommodation, and at worst, may be an indication of the training quality.
Check in: Saturday 24th November
The opening ceremony starts at 4 pm.
Check out: 13th December
The closing ceremony ends midday.
Meals
Meals are specially prepared in the venue kitchen under the supervision of the Tribe teachers who monitor the menu and are passionate that the meals are nutritious, healthy and conducive to yogic studies.
Typically you can enjoy
Breakfast – Green Smoothie
Lunch – Healthy buffet
Dinner – Healthy buffet
2 Purification days
During the training, we recommend you use the opportunity to fast on two separate days with the support of your teachers and peers. If you do not wish to fast meals you can sign up for meals in the venue (included in training cost).

Spa treatments
All students receive a complimentary Ayurveda Massage.
Travel info
The closest beach towns are Ashvem, Mandram and Arambol. You can take a long leisurely walk along the beach to reach all three. To the North of Arambol are quiet beaches and the unspoilt coastline and neighbouring Indian state of Maharastra.
Getting There
From the Goa Dabolim Airport, there are government taxis that can be booked on arrival or you can book a taxi directly through the venue. Details on booking.
You can also fly to Bombay (Mumbai), Bangalore, Delhi or other domestic airports and catch a domestic flight, train or bus to Goa depending on your budget.
For cheap international flights go to www.kayak.com
For domestic flights try www.journeymart.com or www.makemytrip.com[/column][/row]
Visa: You need a tourist visa to visit India. Please check with the Indian Embassy in your country for all the details related to applying for a tourist visa. If staying in India for less than 60 days you can apply for an e-visa online and its usually ready within 7 days.
Student Testimonials
Leah, US
Training in Goa, India
"The Tribe yoga teacher training was an immensely powerful tool for self-study, healing, and understanding the mechanics of the body and the mind. I came to India wanting to deepen my knowledge of the roots of yoga and was deeply inspired by the wealth of knowledge that I was given that extended far past any other studies that I had ever been part of. Truthfully I did not know what to expect at all and am incredibly moved by the powerful support and generosity the teachers offered about their own life journeys in yoga and its counterparts. The program was the most dynamic because of the encouragement each person was given to find their own voice within yoga, their own unique voice and style, and the groundwork was set from the first day to transcend any rigid dogma and create an individual path. It was a wonderful wonderful experience and I am forever touched…Thank you!…love and namaste!!!"
Similar Listings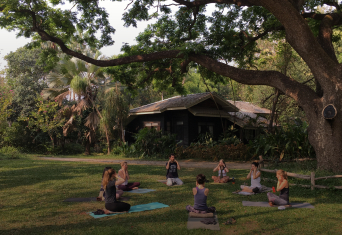 27 Oct - 17 Nov 2019
3 Weeks
---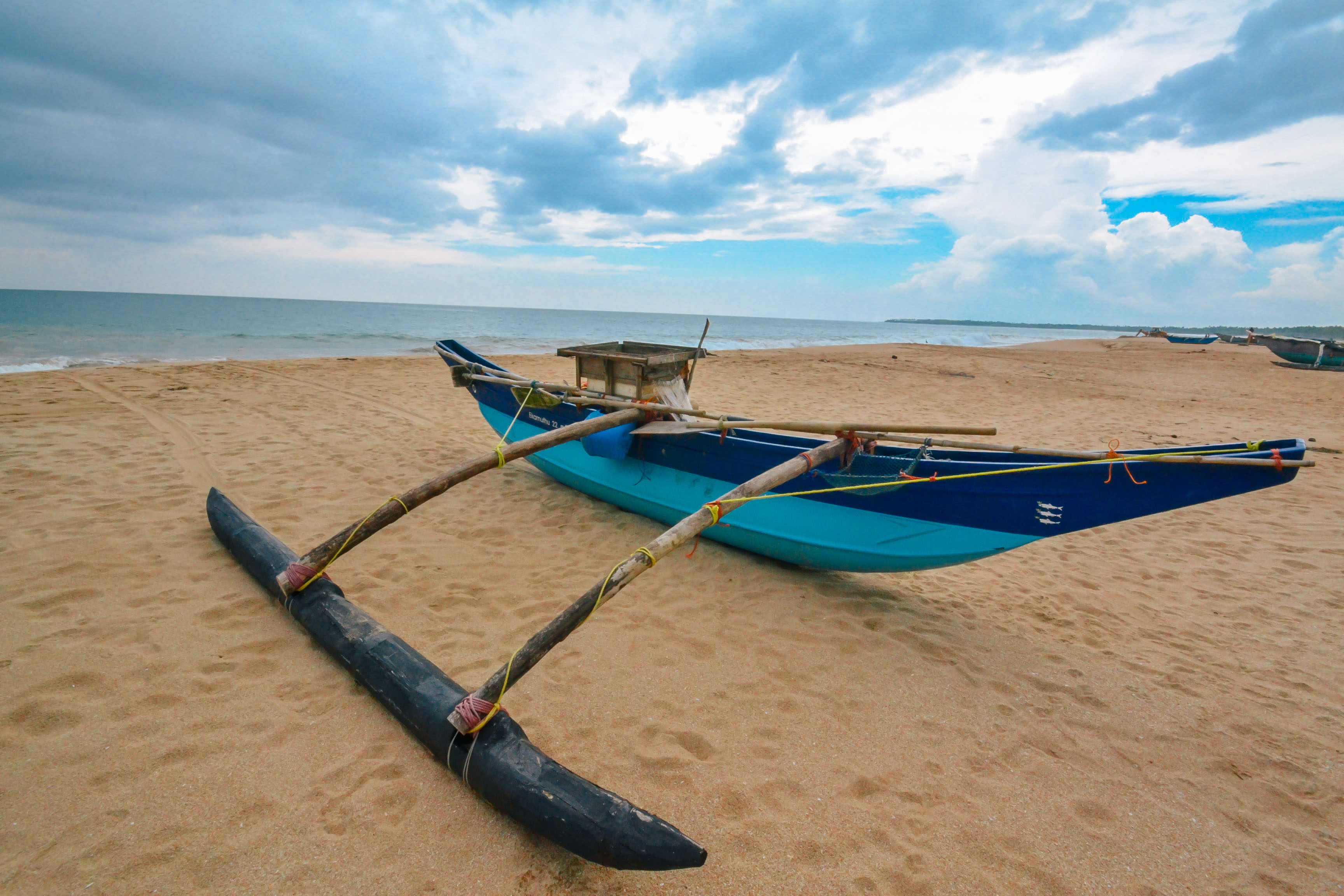 16 Jun - 12 Jul 2019
4 Weeks
---