50 hrs ASHTANGA 8 LIMBS, ASANA & PRANAYAMA - Austria
AUSTRIA ALPS 50-HRS (Residential)
50 hrs YOGA TEACHER TRAINING. CPD course
THIS WEEKS FOCUS: ASHTANGA 8 LIMBS, ASANA & PRANAYAMA
We are super excited to share our 50 hr YTT focusing on the 8 limbs, Asana & pranayama. The timetable is AMAZING. This week is jam-packed with amazing teachings that will completely transform your practice. If you are feeling that you want to spiritualize your practice this is definitely the right training for you. The Yamas and Niyamas are key teachings that will revolutionize and change your personal expression and understanding of yoga on and off the mat. If you are already familiar with the 8 limbs you will know what we mean and revisiting the teaching will be a joy for you.
Our sharing of yoga asana is going to empower you as a practitioner to develop more grace and flow. Our method of teaching completely demystifies and simplifies asana so that you can be a more efficient and expert practitioner. If you are a teacher (or training to be one) the clarification and insight that you receive will be a solid building block in your yogic education so you can better transmit and share your practice with others.
In terms of pranayama, we will guide you through various practices and ensure that you know how and when to use them.  You are going to learn the why, what, and how of key pranayama techniques that every yoga practitioner should know.
The week is completed by a comprehensive manual that you can reference and take away with you for continued studies.
TEACHING SKILLS & PRACTICE
If you are new to teaching you will learn, practice, and develop a fresh approach to asana via the teaching skills. Practicing teaching and learning adjustments is an amazing way to explore asana from a new perspective. We will have lots of practice.
If you are a teacher already this will be a great way to improve your teaching. Under the keen eye of our Tribe teachers, you will receive the feedback and support that is going to take your teaching to the next level of competence and skill.
RESIDENTIAL 
This is a residential training where you get to enjoy interacting with teachers and other yoga lovers in person. Whilst other schools have shifted their trainings online Tribe wishes to maintain the intimacy, integrity, and tradition of yoga as a practice that is passed to a student in the presence of a teacher. We feel that in-person training is the only way to maintain a high standard of teaching and ensure newly trained teachers are ready and equipped to teach others safely and effectively. Residential training allows yoga lovers to fully immerse themselves into the practice and study of yoga under the supervision of qualified teachers.
If you have completed a yoga teacher training on line this training will complement your studies and give you additional skills and experiences that can only be had in person
INSTA LIVE
Join us on Instagram group @tribeyogaschool YOGA ESSENTIALS for YOGA LOVERS.
Every week we have a yoga essential theme and all group members get to enjoy a free zoom lecture and a free live class to embody the teaching of the week. 
AUSTRIA
You will be studying in Austria, a welcome escape from the outside world. Without the normal distractions and daily demands of everyday life, it's really easy to relax, unwind, and settle into focused yoga studies and practice.
For teachers and students studying in the Austrian Mountains is a special treat. The area is peaceful, extremely beautiful and so rich with nature that you can't help but fall in love with it.
This is a destination with lots of outdoor pursuits including swimming in the lake, hiking, rock climbing, horse riding, boating on the lake, and special trips to scenic areas. so you may want to extend your trip and tank up on the high vibrations of Austria
The setting for this training gives the perfect opportunity to assess your own personal development and then figure out what action or changes will be most beneficial for you to establish more balance and harmony in your practice and lifestyle.
Read up on the 50-hrs YTT
Look forward to seeing you soon!
Next Dates to be Announced
1 Week
---
1450 Euros includes:
• Tuition fees
• All Study Materials
• Yoga Alliance CPD Certificate
• Shared Accommodation
• All Scheduled Meals
Teachers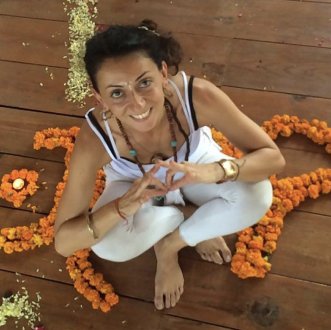 Gaia Ceccarelli
Tribe YTT Senior Teacher & Facilitator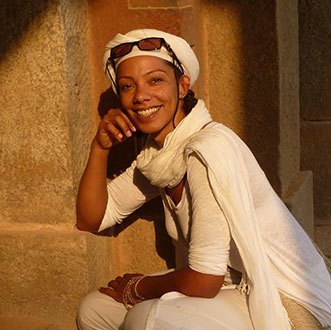 Scarlett Dee
Tribe YTT Senior Teacher & Facilitator
Venue & Accomodation
Our venue is located in the heart of the Austrian mountains in Salzkammergut-Styria which is the most picturesque and traditional area of Austria. The local area is quiet and peaceful and especially conducive to intensive yoga study and retreat. Easily reached by train from Salzburg, Linz, Graz or Vienna.
Accommodation is in the student Guesthouse which is a beautiful large alpine house. The whole house has been built of natural materials proving a healthy atmosphere to live in. There is an abundance of wood inside and out, clay walls, and heated wooden and stone floors. The house is light, comfortable, and spacious with antique furnishings, open fireplaces, and elegant works of art. There is a reading room, a large communal kitchen, a large dining room, and a living room with an open fire.
A 3-minute walk from the venue is a lovely guesthouse available for students who wish to have single accommodation.
Standard Sharing 1450 Euros

Sharing en-suite 1600 Euros

Single Accommodation 1700
Climate & Clothing
Generally, in the Austrian Alps, you can enjoy varied weather conditions from clear blue skies and sunny warm days to mountain storms. Come prepared for high and low temperatures. Mornings in the mountains are typically fresh!
Meals
During the training, the meals provided are designed to provide sufficiently for your body's needs. For those who have special dietary requirements please let us know in advance.
We have a varied menu with lots of delicious recipes for you to enjoy. Meals are nourishing; tasty ecologically friendly, vegetarian, organic (whenever possible), and supportive of the energetic and nutritional needs of yoga practitioners.
Breakfast: Green Smoothie.
Lunch: Main meal of the day and includes veggies, rice, pulses, etc.
Dinner: Light evening meal of soups and salads etc.
Eating out
Though small the village has two large supermarkets, bakeries, delicatessens, and numerous bars and restaurants to enjoy.
Travel info
Our retreat space is situated in the heart of Austria in the area known as Styria and Salzkammergut about 90 kilometers by road from Salzburg or Linz. It's one of the most traditional areas of Austria with pretty quaint Austrian architecture and rich culture.
Located in a vast open valley we are surrounded by mountains and is in an area rich with forests and freshwater lakes. The area is free from heavy industry and is a great place for hiking and enjoying unspoiled nature and fresh air.
Airports: International flights. Fly to Vienna, Salzburg, Graz or Linz.
You may also look at flights to Munich and travel by train over the border to Austria
Trains :
* Graz, 2½ hrs, * Linz, 2½ hrs, * Salzburg, 3 hrs, * Vienna, 4.5 hrs,
Check the OBB website for train timetable and ticket prices
Visa
Please check with the Austrian Embassy in your country to see if you need a visa. Most nationals are permitted to enter Austria for a period of 1 month or more with no visa.
Student Testimonials
´I can highly recommend a yoga training with Tribe. It is only now, about a year after the level 2 training finished that I start to grasp the magnificent change that happened in my life throughout and after the training.
I was joining both level1 and level 2 not with the intention to teach, but simply to go deeper into my practice and understanding of yoga. And, I have to say, Scarlett and the entire team of the Tribe have really had a huge contribution in changing my life to a much higher state of being and understanding.
The teachers are each very unique and authentic in their teachings, and they work together in perfect harmony to bring their students to go deeper into their practice. What I found especially amazing is that each of the teachers teaches what they are best at. So for asana, pranayama and meditation you get the best of the best:-)
I would repeat to join the training with Tribe, just for the richness of what I have learned and integrated into my life and the high vibrations that were present with us throughout the entire training.
And I did ask myself, why did I wait so many years to do the Tribe teacher training? It is such an amazing and truly transforming experience that I can recommend it to anybody interested in spirituality and how to integrate yoga more fully into your life.
-Sarah Jasmin Cartsburg, Germany
Spa treatments
We are very lucky to have a wonderful Spa a 3-minute walk away. Students coming to study with us love popping along for a swim or sauna. www.grimming-therme.com 
We also have our own massage room which can be used by students who are therapists that wish to offer treatments.
Syllabus
Ashtanga 8 limbs
Integrating the Yamas and Niyamas into your practice, teaching & life
Asana fundamentals and application of the Tadasana Dynamic
Comprehensive Teaching skills & practice
Asana Methodology, the study of key postures to cover all posture groups; hip opening, backbends etc
Sequencing & Structuring Asana & Pranayama
Props, Modifications, and Variations of key Ashtanga Postures
The Art of Adjusting
How to teach Yoga Nidra
Key Sanskrit terminology and words to use in your teaching
Chanting, Yoga Nidra Sessions, Meditation
50-hr Training Learn More