RE-ENERGIZE, REBOOT and RECHARGE
SRI LANKA RETREAT (Residential)
RE-ENERGIZE, REBOOT and RECHARGE

RECONNECT TO YOUR BODY, MIND and SOUL
IMMERSE YOURSELF WITH A WEEK OF YOGA, HEALTHY FOOD, FUN and RELAXATION
Early Bird Discount until 30 June: 1150 £980 !
Next dates 15 Oct – 21 Oct 2023 (1 week)
Are you a hard working professional?  Do you spend long hours behind the desk / on the computer? Do you feel drained after 2 years of zoom calls without having the elements in your job that used to give you energy, like meeting new people, doing activities together, sharing meals and laughing together?
Working on the computer all day can give you neck tension, shoulder tightness and lower back problems. This affects you physically and mentally. The sitting posture and being in your thinking head, out of touch with your body and feelings is not sustainable on the longer run. Many people feel the need to revitalize, re-energize and boost their bodies, minds and souls.
This yoga retreat is designed especially for people with a desk job, who sit for too long and have started to see the effects on their energy level and their posture. Now is your time to invest in yourself and get to feel better! Before it's too late, join us on a journey of empowerment to make sure you can disconnect from the stress, re-energize and reboot your body mind and soul whenever you need to. Relax those shoulders and expand and work your muscles! We will make sure we help you make a good start re-finding yourself. You will leave this retreat feeling happier, less tense, more relaxed and energized.
The timetable is AMAZING. This week is jam-packed with profound teachings and that will completely transform your life. There will be yoga posture practice in the morning and various de-stressing, recharging and nourishing practices in the evenings. During the afternoons you will have ample time to relax and connect with like-minded people.
In yoga posture practice we take you into a safe and effective experience where the emphasis is not what you do but how you do it, the criteria is to experience space, freedom, release and joy and to use yoga posture practice and other practices for your personal growth, healing and spiritual evolution.
On this retreat you will learn that breath is key to retraining your body and mind into harmony and health. The breathing techniques introduced throughout the week will give you a toolset that you can use in your daily (work) life to manage your stress and energy.
We have various meditation and healing practices to introduce to you. One of those practices, Yoga Nidra, is a favourite of many of our participants. Experience this practice by lying down, relaxing and following the voice of the teacher. As easy as it is profound. You will love it 🙂
Have a go at the following link. https://tribe-yoga.com/product/yoga-nidra/
RESIDENTIAL 
This is a residential retreat where you enter the special Tribe bubble of healing and personal growth. 'Time out to tune in' in a safe environment where you can enjoy interacting in a group dynamic of like-minded individuals looking to create shift and change in their life. This is your opportunity to fully immerse yourself into a truly transformative experience under the supervision of qualified teachers.
SRI LANKA
Sri Lanka has a very special energy about it. The people, the culture, and the landscape are just magical. The perfect destination for Tribe yoga events. We have a totally amazing space in which we all can study, practice and relax in real style and comfort. Situated directly on the beach, all rooms with an attached bathroom and room service, we have a swimming pool and beautiful gardens… truly heavenly!
The setting for this training provides the perfect opportunity for you to assess your personal development and then figure out what action or changes will be most beneficial for you to establish more balance and harmony in your practice and lifestyle.
Looking forward to seeing you soon!
COST:
1150 – Early Bird £980 , All inclusive.
TO BOOK
We understand that there is a lot to think about. Maybe you have for us before you sign up. We would love to have a chat with you, get to know you and see if this retreat is a good fit for you. We invite you to book a Video Chat with us today.
Or if you are ready to commit follow the steps below
1) Pay £75 Registration Fee
2) Complete the Application Form
3) 4 weeks before the start of this training pay £100 deposit to finalize your spot on the training
4) Final balance payment (minus the registration fee and deposits) due on arrival
COVID: In the event of covid disruptions we will offer to either move your spot to any future training or issue a full refund.
Please note if you book through another website different refund policies apply according to who you are booking with. Please check the platform policy when booking.
15 Oct - 21 Oct 2023
1 Week
---
 Price includes:
Tuition
Study materials
Scheduled meals
Single Deluxe
Schedule
Day 1
*16.00:  Intros and welcome
*18.00:  Dinner
*19-30:  Evening Practice
Day 2 – 6
*06-15: Morning Practice (Yoga Posture, Breathing, Meditation)
*10-00: Smoothie.
*10.30: Morning:  Lectures /Practices
*13-00: Lunch.
*13-30: Break / Free Time
*19-00: Dinner
*20-00: Evening practice
Day 7
*06-15: Morning Practice (Yoga Posture, Breathing, Meditation)
*09-00: Farewells
*10-00: Smoothie
*11.00:  Check out
**Evening practices include chanting, yoga nidra, meditation, etc.
Teachers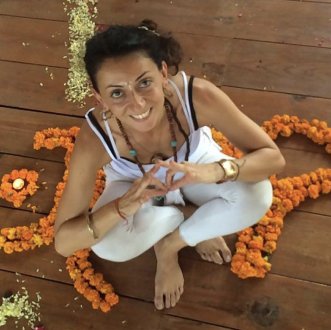 Gaia Ceccarelli
Tribe YTT Senior Teacher & Facilitator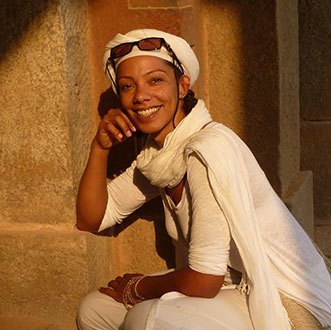 Scarlett Dee
Tribe YTT Senior Teacher & Facilitator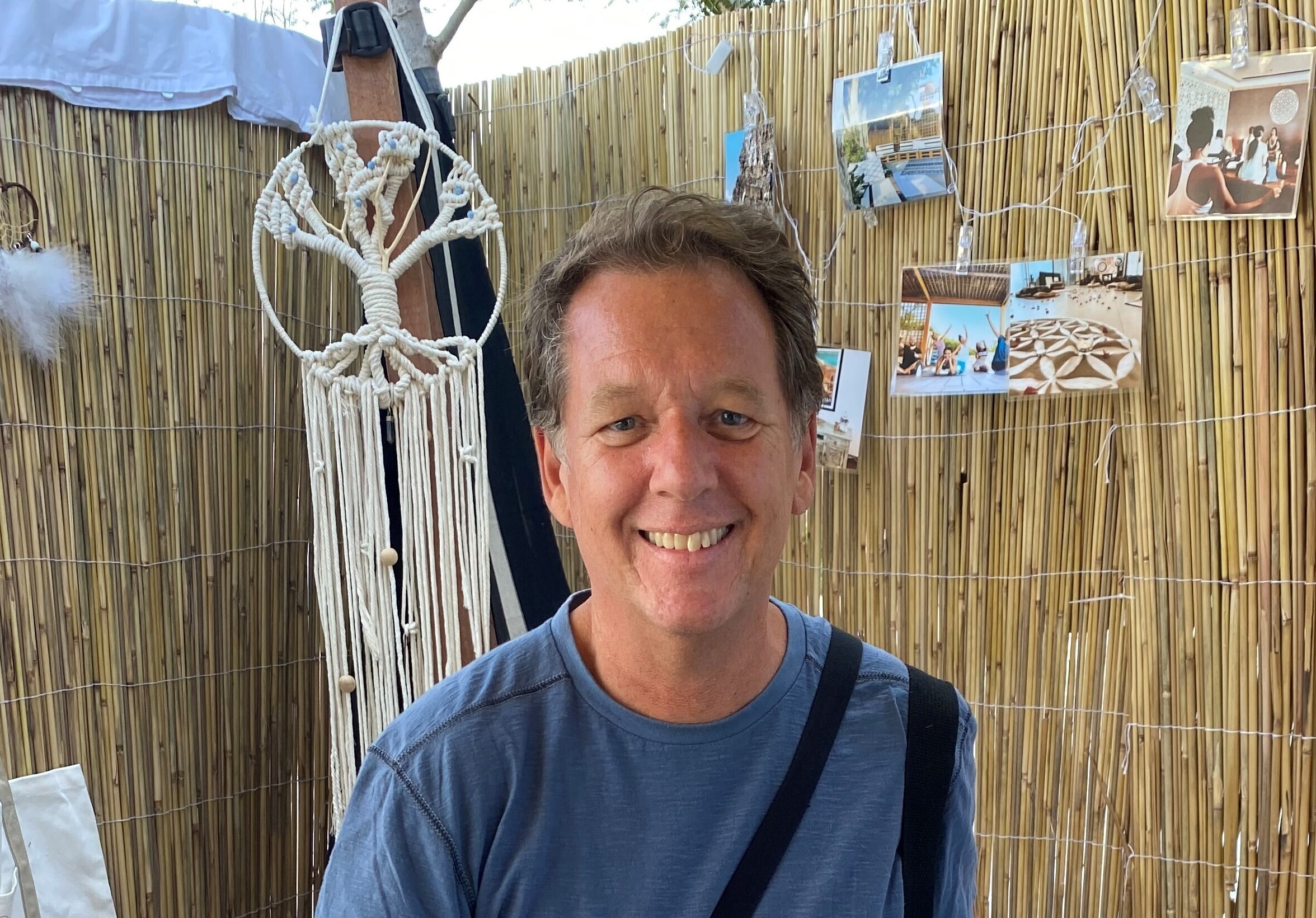 Venue & Accomodation
Our Venue is situated close to the town of Tangalle next to the estuary and beach where freshwater meets the sea, there is plenty of opportunity for walking, cycling and exploring, complete with a swimming pool, expansive gardens. Set in a quiet area it's the perfect spot for studies and relaxation.
The rooms are lovely, clean, and spacious with great bathrooms visit lagoonparadisebeachresort.com
Single Accommodation : 1150 – Early Bird £980 , All inclusive.
Extra nights
We encourage participants to arrive at least one day in advance to recover from the travelling and relax before the event starts. You can book extra nights in the venue or there are cheaper options in the local area through booking.com for example.
Meals
Breakfast smoothie and 2 simple vegetarian meals a day included in the package.
Travel info
Visitors to Sri Lanka visiting for tourism purposes must obtain an Electronic Travel Authorization (ETA), unless they are exempt, prior to arrival or on arrival to Sri Lanka or they must obtain a visa in advance. Please check with the Sri Lankan Embassy in your country for all the details related to applying for a tourist visa.
FLY
The closest international airport to the retreat center is Katunayake Airport in Colombo (162.8).  The domestic airport Dickwella is just 10km away
Other nearby airports include Hambantota (HRI) (46.5 km), Koggala (KCT) (52.7 km), Kandy (KDW)
We will assist in booking airport transfers and organizing taxi sharing from Colombo
Taxi from Colombo = 1 person £100, or 5 sharing 20 euros each
TRAIN
Local trains travel from Colombo to Matara. From there it is a 20 min taxi. Total price 20 euros
Syllabus
The weeks studies
Yoga Posture practice, includes dynamic and restorative
Pranayama (breathing techniques)
Philosophy and conscious lifestyle lectures
Asana fundamentals and application of the Tadasana Dynamic + foundation, core, bandhas & breath
Chanting, Yoga Nidra Sessions, Meditations
Healing practices