Gold Label Retreat - Tuscany
Gold Label ITALY (Residential)
Are you a high profile professional with a demanding work schedule feeling weighed down by duties and responsibilities?
Are you in a position of wealth, power, prestige or fame finding yourself in the firing line of competition, greed, ambition, or envy?
Do you have a social life that is fun, adventurous, challenging, but at the same time exhausting, draining, and relentless? 
Allow us to help you find your 'Reset Button' as you take a whole week for yourself to simply Be.
One whole week where you allow yourself to switch off from all external concerns with nobody and nothing to disturb you. A week where you receive guidance and support to develop and nurture inner peace, relaxation, and wholeness in your life. A week where you hit the reset button to return to mental and physical health, wellness, and balance.
This retreat is an invitation for you to escape to our beautifully restored medieval hamlet deep in the hills of Tuscany. On a hilltop surrounded by pure nature, Livernano is the perfect hideaway location for an exclusive Spring Detox.
No traffic, No nearby village or town, No noise pollution, No sound pollution, Nobody for miles and miles. Livernano is a silent and peaceful haven where you wake up to the sound of birds singing and the trees rustling outside your suite window. A hidden oasis of luxury, silence, and solitude where you can surrender and completely let go of all outside matters and affairs. Where you allow body, mind, and soul to be soothed and nurtured back into a natural and wholesome rhythm.
7 DAY PROCESS

Transformation and Regeneration Program
The 7 Day Process is a Physical, Emotional, Mental, Environmental, Social, and Technological detox. An invitation to switch off from the external world and direct one's focus and attention internally. A time to unplug and tune in without any distractions or external demands.
Tribe teachers have designed the ultimate retreat for the elite and successful to take a well-earned break. Through a program of therapies and practices, the 7-day process provides a physical and mental detox with a special emphasis on reducing stress levels and recharging one's energies.
Fully engaging in the program will give you the best results but most importantly we wish you to relax, honor what's right for you and find your flow.
No activity is compulsory. Simply indulging in the peace and solitude of the Livernano atmosphere may be the perfect retreat for you.
The 7-day process includes:
Silence
We encourage all participants to remain anonymous, assume minimal contact with the outside world and indulge in silence. At Livernano your privacy is guaranteed so you can detox from depleting and draining social engagements.
Through silence, you will be able to assimilate the practices and experiences of the week on a much deeper level to bring you closer to a state of mental and emotional freedom. You choose how much silence you wish to partake in and we encourage you to use this retreat opportunity to switch off the mobile and unplug from the internet?
Detox & Nutrition Program
Detoxing is a deeply healing and mentally balancing experience.
From the moment you arrive all your nutritional needs will be catered for and monitored by our Nutrition expert. You start the week with a private consultation with our nutritionist Mays to assess which detox plan is most appropriate for you.
Plan 1 & 2:  Day 1 – delicious healthy evening meal, from day 2 onwards shifting to a liquid diet comprised of nutrient-loaded drinks, detox teas, and water. From day 4 there is an option to experience complete fasting (water only) for 1- 3 days. If you have never fasted before this is the perfect opportunity to fast under supervision and guidance. Day 7 healthy vegetarian breakfast.
Plan 3: Day 1 – delicious healthy evening meal, From day 2 onwards breakfast is nutrient loaded drink, Lunch salad, and detox soup, Dinner Assorted steamed veggies with healthy dressings. Day 7 healthy vegetarian breakfast.
Quantum Light Breath
QLB is a profound therapeutic practice. Led by deeply effective intuitive guidance, we explore the healing power of the breath. Via permission and direct experience we target old beliefs and holding patterns to release and clear space for the radiance of one's true nature to shine through.
The Yoga4Health protocol
This yoga program is specifically designed to reduce stress, and improve physical and psychological wellbeing and address risk factors connected to pathological conditions such as diabetes, obesity, cardiovascular conditions, and depression.
Spiritual Discourse
The 7-day process will lead you into a deeper closeness with your thoughts and emotions. Audio talks from spiritual master Shree Bhagwan Rajneesh are specially selected to support us in self-inquiry and self-reflection. These talks will be instrumental in shifting one's perspective to cultivating a more positive outlook in terms of life and all relationships thereof.
Meditation
Research has proven that meditation reduces stress which is a major factor in illness and disease. During the week you will develop and practice meditations that calm the mind and soothe the nervous system. If you have been looking for a panacea for your day to day living the meditation that we practice will be a valuable tool to combat stress and tension of daily living
Yoga Nidra
Through this yogic technology seeds of positive change are planted into the subconscious which then manifests transformation in your life. This is a powerful and profound tool to break habits or change unbeneficial behavior patterns that limit your full potential.
Yoga
A combination of gentle yoga sessions suited to all levels is offered on a day-to-day basis to recalibrate the body and mind. These sessions combine breath work and posturing inviting you to slow down and develop a loving relationship with yourself, where you listen to your body and become mindful of your thoughts and feelings.
One to One Yoga – If you prefer to have exclusive yoga training with our instructor daily sessions can be booked in advance
Personal Consultations & Mentoring
Instrumental in devising directives to implement into your daily living after the retreat each participant receives 3 personal consultations. One from each of our experts
During the retreat, one of our experts will personally mentor you with individual support and guidance
Post Retreat Mentoring
Internal processing always continues when you leave the retreat and thats why we feel it is important to offer you the opportunity of further support and guidance as you integrate everything that you've learned into your life.  At your convenience you will meet with our experts 4 times for your personal mentoring online sessions in the 3 months that follow.
The Gold Label Team 

You can Trust the detox team to support you to find the 'Reset' button and step back from your current lifestyle demands to enjoy a new rhythm and flow. Our experts in health and wellness are there with you 100% throughout your retreat to guide and support you.
Scarlett – Lifestyle, Holistic Therapies & Yoga
As a Lifestyle Coach, Scarlett offers her experience, enthusiastic support and objective perspective and insight to International Clientele who wish to maximize and integrate their spiritual potential into their everyday professional, private and social life.
As founder and Senior Teacher Trainer of Tribe International Yoga School Scarlett has designed & organised healing & wellness retreats & trainings for over 20 years
A Trained Holistic Therapist in Swedish Massage, Deep Tissue Massage, Indian Head Massage, Lymphatic Drainage, Sports Massage, Thai Massage. Thai Foot Massage, and Reiki. Scarlett's varied skill set allows her to dispense healing and holistic treatments according to individual needs.
Mays – Nutrition, Yoga & Reiki
Nutritional Therapist Mays specialises in naturopathic healing with an applied functional medicine perspective. Mays prescribes personalised diet and lifestyle plans, incorporating the latest clinical research, lab & genetic testing. Her clinic is currently based in East/Central London serving an International clientele.
As a Yoga teacher and Reiki Master Mays has been offering worldwide transformational wellness & yoga retreats for over 8 years.
Gaia – Yoga, Breathwork & Meditation
Born and based in Tuscany, she graduated from the University of Florence with a degree in Communications, Majoring in Multimedia and Linguistics. Gaia is a Yoga instructor nomad, she teaching spiritual events worldwide
Senior Teacher at Tribe International Yoga School. She teaches a variety of styles: Vinyasa, Ashtanga Vinyasa, Restorative Yoga, Yoga4health, Sup Yoga, Pranayama and Meditation.
Gaia teaches sequences that develop strength and flexibility, release tension, increase energy, reduce stress, and enhance concentration. She is committed to helping clients reach full awareness (body, mind, breath, and spirit)…both on and off the mat.
Maximum number of participants
To ensure each participant receives the one-to-one support unique to this experience the maximum number of participants is restricted to 10. Accommodation is based on single occupancy with each person having their own space to assimilate, digest and rest in relative peace and solitude.
April 2nd - 9th 2022
1 Week
---
Schedule
07.00: Sunrise Meditation & Morning Rituals
08.00: The Yoga4Health Protocol
09.30: Breakfast Nutrition as per detox program
10.30: Spiritual Discourse
11.30: Personal consultations & Silence
12.30: Lunch Nutrition as per detox program
13.30: Silent Time
16.00: Yoga
17.00: Quantum Light Breath
18.00: Sharing Session
19.00: Evening Nutrition as per detox program
20.00: Yoga Nidra
21.00: Meditation
Teachers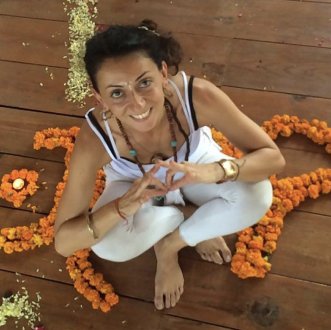 Gaia Ceccarelli
Tribe YTT Senior Teacher & Facilitator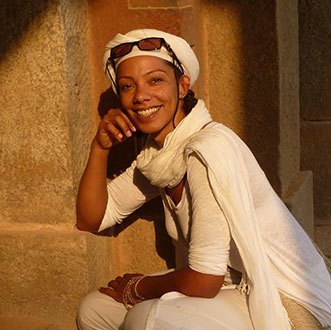 Scarlett Dee
Tribe YTT Senior Teacher & Facilitator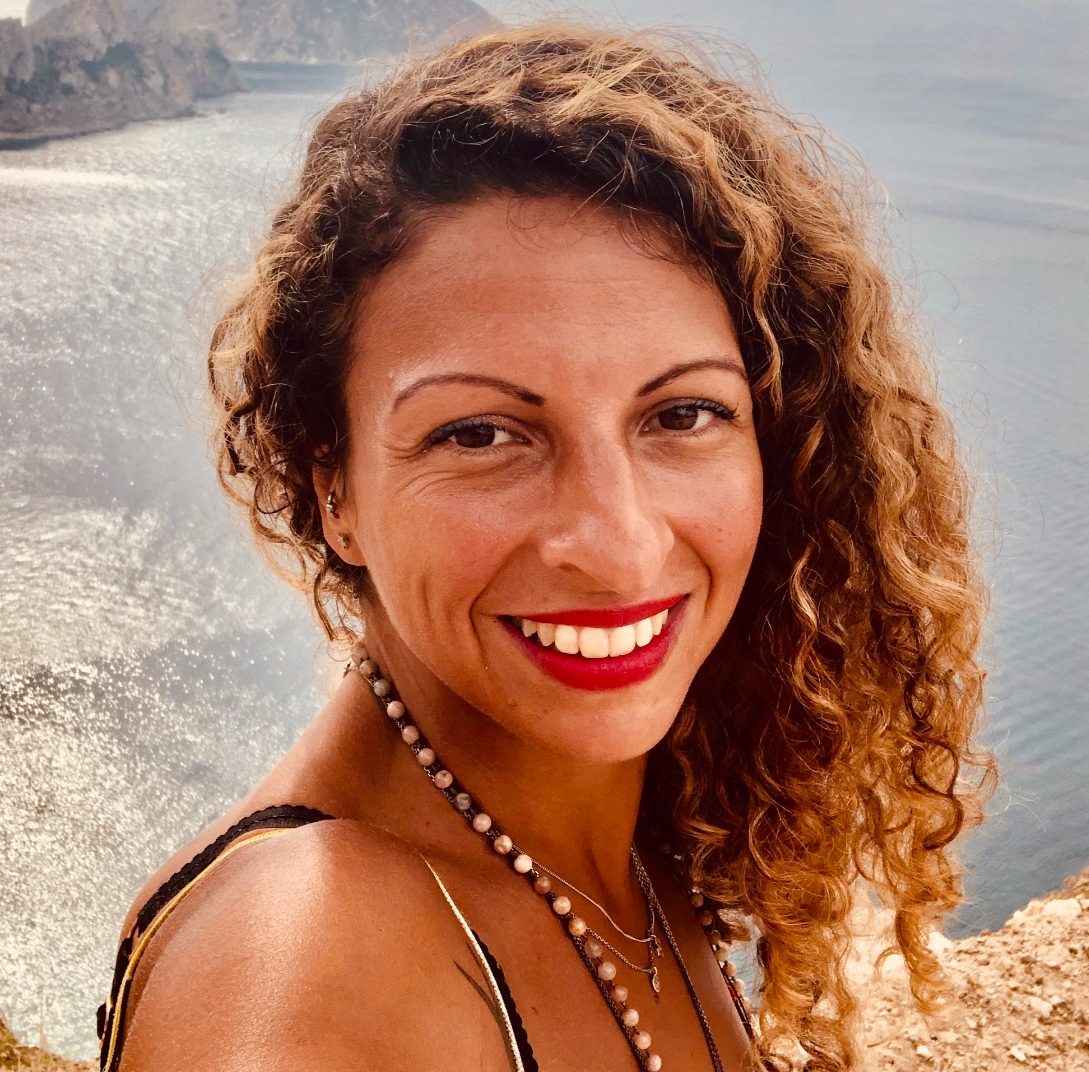 Mays Ali
Yoga Teacher & Nutritional Therapist
Venue & Accomodation
For information on accommodation and facilities VISIT: LIVERNANO
ENSUITE
6000 Euros:  Cabernet  & Anima & Merlot & Sant Andrea & Sangiovese
LUXURY SUITES
7650 Euros: Janus & Catarina
8050 Euros: Sauvignon
8050 Euros: Baronale
8300 Euros: Royal
8550 Euros: Livernano
Price includes: 7 nights accommodation, 7-day Process Program include all 'meals' as stated, 3 Personal Consultations & Personal Mentoring from one of the Detox Team.
TO BOOK
Select room option at the top of this page and go to cart
Pay 750 Euros deposit to secure your place
Complete application form
Book pre-retreat consultation with our nutritionist to discuss the right detox plan for you                                                            
Book now & Save! 10% DISCOUNT before Feb 1st              
Meals
Detox & Nutrition Program

Detoxing is a deeply healing and mentally balancing experience.
From the moment you arrive all your nutritional needs will be catered for and monitored by our Nutrition expert. You start the week with a consultation with our nutritionist and together you will decide which detox plan will be appropriate to meet your personal goal and needs.
Plan 1:
Day 1 = Dinner – Delicious Healthy Vegetarian  Meal,
Day 2 – 6  = Liquid diet comprised of nutrient-loaded drinks, detox teas, and water.
Day 7= Healthy Vegetarian  breakfast
Plan 2:
Day 1 = Dinner – Delicious Healthy Vegetarian  Meal,
Day 2  = Liquid diet comprised of nutrient-loaded drinks, detox teas, and water.
Day 4 – 6= Complete fasting (water only)
Day 7 = Healthy Vegetarian  breakfast
Plan 3:
Day 1 = Dinner – Delicious Healthy Vegetarian  Meal,
Day 2 – 6  = Breakfast – Nutrient-Loaded Drink,
Lunch – Salad, and Detox Soup,
Dinner – Assorted steamed veggies with healthy dressings.
Day 7= Healthy Vegetarian  breakfast
Travel info
DIRECTIONS
From Castellina in Chianti. In Castellina, turn right towards Siena (S222) and drive for 1,7 km until you reach a brown "Livernano" sign (on the right side of the road).
Follow this sign along the unsurfaced country-road for 5,3 km towards Radda in Chianti. After 5,3 km (when you reach the large metal "Livernano" sign) turn sharply right and follow our private road until you reach our estate.
Closest airports
Florence Airport (24.0 miles / 38.6 kilometers)
Pisa International Airport (51.1 miles / 82.2 kilometers)
Forlì Airport (60.1 miles / 96.7 kilometers)
Perugia San Francesco d'Assisi – Umbria International Airport (63.4 miles / 102.0 kilometers)
Airport transfer can be arranged on request. Contact us for details