Zoom (Virtual)
TEACHER & STUDENT MENTORING
You don't need to go it alone or make all the mistakes that you are making if you reach out and ask for help from people who have already trodden the path that you are on today. We are here to show you what works and what doesn't, we are here to share our years of experience and our approach to sharing yoga in a wholesome and enriching way.
If you are a yoga teacher or a yoga practitioner and you feel you need some direction, practical advice, support, and guidance we are here for you. Our mentoring programs offer you the opportunity to work one to one with our most senior and experienced teachers. The focus is on you and how you can, step by step, transform your practice and your lifestyle to reflect how you want to express yourself on and off the mat.
GROUP & PRIVATE MENTORING for Yoga Students
Do you want to journey into Asana, Pranayama, Meditation, and yoga philosophy and bring yoga teachings alive both on and off the mat?
Do you have a question about your practice?
Are you wondering what's the next best step for you in your spiritual evolution?
Are you looking for a private teacher to support your personal expression and practice of Asana?
Would you like to explore Pranayama and Meditation in personalised and structured format?
Online mentoring with one of our senior teachers offers you an accessible and customized learning experience that you can access from your home.
If you are a beginner, Great!!!! We will help you to create a solid foundation to integrate the teachings of Yoga into your daily life.  If you are a long-time yoga practitioner you will be amazed at the progress you can make to evolve and advance your practice and understanding through the guidance of experienced mentors.
YOU ARE THE KEY!!!
In private mentoring sessions, you will learn techniques for releasing stress and anxiety and explore various ways to increase focus, willpower, and confidence. You will develop a personal pathway of healing. You will deepen into spiritual journeying
We start with a personal assessment to explore your needs, what you enjoy doing, and what you don't. We discuss any questions you have about your practice or how you want to get the practice working for you.
These sessions allow you the student time, space, and privacy to receive the personal attention and constant feedback that will support you to go deeper into your practice and facilitate personal transformation.
Want to find out more?

MENTORING for Asana Self-Practice

Do you want to improve and elevate your asana practice?
Do you want to move with grace and flow through your practice?
Are you wanting to know how to develop your own style and self-practice?
You are taking online classes. You feel like you're making slow progress and don't know where you are going wrong.
You attend classes but never seem to get the attention and personal guidance you need.
You feel like you need more correction and direction in your personal expression of asana.
Imagine an experienced yoga teacher devoting 30 mins of zoom time every week to watch and assess your practice and then at the end give you individual feedback and personalized guidance to develop, tweak and fine-tune your asana. Your practice is going to improve in leaps and bounds.
MENTORING for Yoga Teachers

As a yoga teacher seeking to develop your skills and ability to guide your students deeper into their practice and understanding of spiritual teachings and yoga practice?
OR
Are you thinking about running a yoga teacher training and you would love support on the structure and delivery of the training you are creating?
OR
Do you feel that there are many gaps in your spiritual education that leave you feeling that you don't have a solid foundation of practice and theory to build upon
Wherever you are in your yoga teaching journey we are here to help, support and guide you to become a finely-tuned vessel for the yoga teachers to flow through you. With over 15 years of delivering Tribe 200 & 300 hr Ytts and over 1000 students passing through our training process, we have been immersed in spiritual studies & practices. So without wanting to brag, we have great insight, understanding, and experience in what it takes to be a great teacher and deliver the teachings in a concise and effective way. And we can help you get to that place.
If you are thinking about running, or are already running your own retreats/trainings we can guide you to design, develop and deliver the type of events that your future students will love you for and benefit most profoundly from
If you are thinking about teaching, or are already teaching we can support you to broaden and deepen your practice so you can share with your students from a place of experience and integrity
Our journey has been one of dedication, passion, and love and the rewards have been seeing people from all over the world, all ages, professions, and nationalities become empowered to manage their physical, emotional, mental, and spiritual well-being through the amazing gift of yoga.
Let us support you to a place of confidence and skill that will shift your teaching into a brand new expression and shift you into pro status
Teachers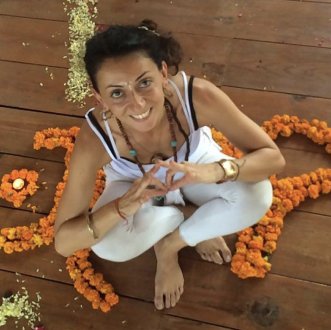 Gaia Ceccarelli
Tribe YTT Senior Teacher & Facilitator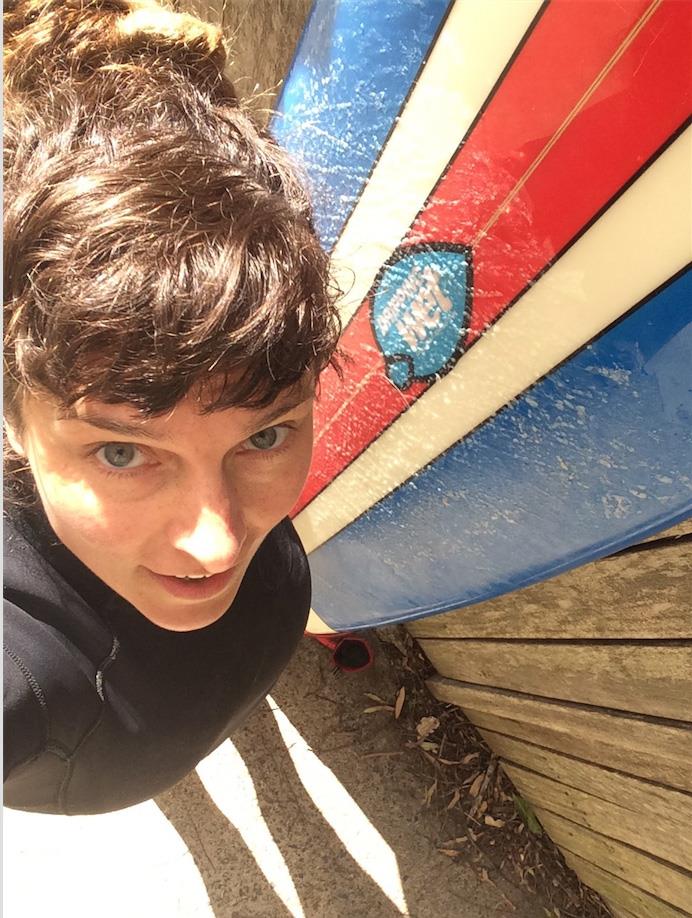 Stefanie Perkuhn
YTT Senior Teacher, Yoga Alliance E-RYT 500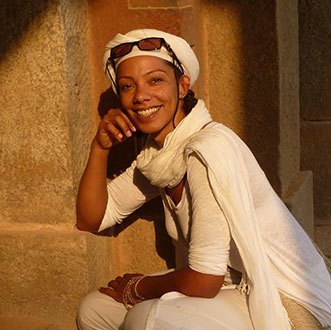 Scarlett Dee
Tribe YTT Senior Teacher & Facilitator
Student Testimonials
Chiara Baronti.
I approached Yoga with respect and curiosity. With a wealth of logical rationality and scarce flexibility. Gaia welcomed me on the mat and guided me in my movements and breathing. She is attentive, prepared, discreet, and very determined. I feel I improve every time in the practice for how Gaia transmits it in thoughts, words, actions.

Angela Nencioni
Gaia is a trained and attentive teacher, she instills confidence and always manages to make you feel adequate on the mat. During the practice, it combines in a harmonious and never predictable way dynamism and introspection in search of body-mind balance. I could not thank her enough for accompanying me in this beautiful journey of knowing myself through yoga.
Melania Fuligni
The meeting with Gaia was a coincidence. I owe a lot to this woman for welcoming me and helping me find more balance in body and mind. Gaia is not only an asana teacher, she shares the tools that Yoga offers us which are many, such as Yama and Niyama, pranayama, asana on the mat and even outside. It accompanies you on your individual path of awareness. It's like a guardian angel who doesn't give you the solution, but shows you what you can do to find it for yourself. Do this with  love and commitment

Sara Perkins
I am so grateful to have been lead to Gaia, I was in desperate need of guidance in my practice and felt really stuck, lost and frustrated. She has been an amazing guide, kind, supportive and generous. I have developed my own daily practice that feels so good to hear my own direction, I have improved more in the 3 months with Gaia then ever, going back to the foundations that had never been explained to me before. I feel more confident and connected and this would not be possible without Gaia. I'm excited for what comes next ?❤️

Sabrina Ceni
Over the weeks my posture has freed itself from the blocks due to the hours sitting at the desk and in the car and I am really starting to bring attention to the breath for fractions of time, little by little, longer and longer: being able to block the mind in the present it's really hard but I'm working on it. The relaxation part is then a panacea: Gaia's voice manages to guide you and dissolve any tension. I find the call to thank oneself powerful for taking the time to dedicate a moment to oneself. It will seem obvious but every time it surprises me and I am really grateful for it.